Can EML Payments (ASX: EML) get back up again?
It's been a rough 12 months for EML Payments (ASX: EML) shareholders. The payments company's share price has fallen by over 70%, thanks to regulatory issues in Ireland and a profit downgrade. Are the worst of the company's woes behind it?
GET A 30-DAY FREE TRIAL TO STOCKS DOWN UNDER
A rough 2021, thanks to Ireland's Central Bank
Up until this time last year, EML was in a great position. It had a payment services platform that was benefiting from the shift to digital payments. EML was on track to record $20bn in transactions (Gross Debit Volume or GDV), operated in 28 countries and it was EBITDA and NPAT positive – making $28.1m and $13.2m respectively.
But in May 2021, its Irish payments subsidiary PFS Card Services received a letter from Ireland's Central Bank (CBI). The CBI raised concerns about its Anti-Money Laundering/Counter Terrorism Financing (AML/CTF) risk and control frameworks and governance after spotting several large, unusual transactions, including payments to the United Nations.
EML's shares nearly halved that day despite the company reiterating its guidance. In October, EML's shares fell again after the CBI raised fresh concerns, only to rise a month later when the company confirmed the worst-case scenario (reductions in limit controls on betting services and pre-paid gift cards offered by PFS) wouldn't happen.
Just when you thought things couldn't get worse
Until a few days ago, 2022 had been a better year for EML's share price, but it was still down by 11%. In 1HY22, it made EBITDA of $26.9m, just 4% lower than 12 months ago, despite the increased overheads in its European business (including new compliance frameworks and the hiring of new leadership in Europe) as well as the fall in retail spending due to Omicron. And earlier this month, it told shareholders it had received takeover interest.
However, earlier this week, shares fell again after the company lowered its guidance, doing so on one of the ASX's worst days of the year. For FY22, it is expecting $79-$84bn in GDV, $225m-$235m in revenue, $52m-$55m in EBITDA and a $27m-$30m NPAT.
All of these figures were a downgrade from previous estimates – in particular, EBITDA was down by approximately 8%. The company said its Australian and North American businesses were holding up well, but was let down by its European business, which faced new overheads, operational execution issues and a more risk-averse approach to new programs. Adverse foreign exchange rates also didn't help the company.
EML shares are now down over 70% in 12 months. But with an FY23 EV/EBITDA multiple of 8.2x and a P/E of 15.4x, is EML a buy now?
Is EML Payments a buy?
For a profitable technology company, EML Payments now trades at a reasonable valuation. Especially when you consider that, despite the downgrade, most of EML's key metrics are set to rise from their FY21 levels. EML's FY21 GDV, for instance, was only a quarter of what it expects in its full-year FY22. However, EML's regulatory overhead costs have risen too – at $106m-$109m overheads will be at least $30m higher than FY21.
Consensus estimates for future years are looking rosy, though. In FY23, EML is forecast to reach $280m in revenue and $76.8m in EBITDA, which would be 32% and 44% higher than the midway point of the company's current FY22 guidance.
Ultimately, despite the company's profitability and high projected growth, we still think investors should be cautious with EML given current investor sentiment towards the company. Nevertheless, at the current share price, we wouldn't be surprised to see the reported takeover interest in the company convert to a formal offer.
Recent Company Announcements
Learn more about ASX-listed stocks with
Stocks Down Under!
Subscribe to Stocks Down Under today!
No credit card needed and the trial expires automatically.
Frequently Asked Questions about EML Payments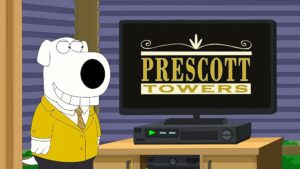 The Rule of 72: Why it might be useful to consider when investing in Stocks Investing in stocks can be…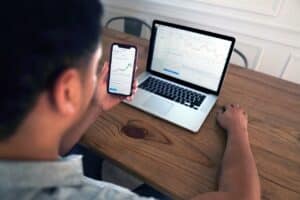 How to tell which stocks to buy? Investing in markets such as the ASX can be an exciting and profitable venture,…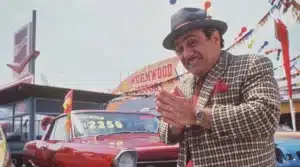 Why do ASX companies raise capital at a discount? This is a question many investors ask when they are diluted…