Woolworths (ASX: WOW) is a supermarket chain that is the largest company in Australia by revenue. It was listed in 1993 and at the time was Australia's largest share market float. It owns Woolworths Supermarkets and a handful of chains in New Zealand, plus the discount retailer Big W and one of Australia's biggest loyalty programs in Everyday Rewards. It is one of two major supermarket chains in Australia along with Coles (ASX: COL). How does WOW stack up for investors?
GET A 30-DAY FREE TRIAL TO STOCKS DOWN UNDER
Impacted by COVID without being forced to close
Throughout the pandemic, Woolworths' grocery stores have always been able to stay open, because supermarkets were deemed an essential service. But the same couldn't be said for Big W stores, which endured periods of closures. It was a similar case with its hospitality and liquor assets that were demerged into Endeavour Group (ASX: EDV) in June 2021.
But Woolworths' supermarkets have been constrained during the pandemic by supply chain issues and staff shortages. These problems have become particularly prominent in the last six months since Australia moved away from the zero COVID policy.
Recovering from COVID
But overall, the supermarket chain has been resilient to COVID-19. FY20 saw an 8.1% rise in sales to $63.7bn although its profit fell 1.2% to $1.6bn and it reduced its dividend by nearly 8% to 94c.
In FY21, its sales rose by 5.7% to $67.3bn, its NPAT rose by 23% to $2.0bn and its dividend rose by 15% to $1.08 a share. In 1HY22, it made $31.9bn in sales and a $795m NPAT, up 8% and 7% before significant items.
Is Woolworths a buy?
Consensus estimates call for $60.5bn in revenue and $4.8bn in EBITDA in FY22. For FY23, the average estimates call for $62.2bn in revenue and $5.3bn in EBITDA – the latter figure representing growth of 9% from FY22.
Woolworths' valuation is 12x on an EV/EBITDA basis and 28.3x on a P/E basis, which is above the ASX 200 average. We have also completed a DCF model for Woolworths and generated an implied price of $43.6, which would be a ~15% premium to its current price.
WOW versus COL
It is worth comparing the company to its archrival Coles (ASX:COL). Coles is cheaper at 9.1x EV/EBITDA and 22.9x P/E for FY23. However, it is expecting lower revenue and EBITDA for FY22 and FY23. For FY22, consensus estimates expect $39.3bn in revenue and $3.5bn in EBITDA, followed by $40.7bn in revenue and $3.7bn in EBITDA for FY23. Coles' estimated FY23 EBITDA growth is 6.4%, which is lower than Woolworths'.
We prefer WOW
Based on the above valuation and growth numbers, we prefer WOW over COL. No doubt, you are paying a premium for both companies. Even if you disagree with us and would rather go with Coles, you are less likely to go wrong with a supermarket stock compared to other retailers, particularly consumer discretionary retailers. This is because supermarkets are less reliant on foreign supply chains and boast higher levels of consumer loyalty.
Recent Company Announcements
Learn more about ASX-listed stocks with
Stocks Down Under!
Subscribe to Stocks Down Under today!
No credit card needed and the trial expires automatically.
Frequently Asked Questions about Woolworths
Sometimes stocks with high capex are worth avoiding. Too much capex might require constant capital injections and shareholder dilution. Some industries…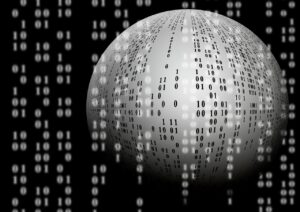 This week's domestic stock deep dive is on Pointerra (ASX:3DP), one of the ASX's few data analytics company. It has…
Darden Restaurants (NYSE:DRI) is the subject of this week's international stock deep dive. It is the largest full-service restaurant company in…