Invex Therapeutics falls by over 45% after a clinical trial setback…but its not what you might have imagined
Invex Therapeutics (ASX:IXC) plummeted this morning after a setback to a clinical trial. But it's not the setback that you might imagine from a ~45% share price decline.
SIGN UP FOR THE STOCKS DOWN UNDER NEWSLETTER NOW!
If you haven't heard of Invex Therapeutics…
Invex Therapeutics listed nearly four years ago and is attempting to repurpose an anti-diabetes drug called Presendin to treat neurological conditions caused by intracranial pressure (ICP), starting with idiopathic intracranial hypertension (IIH) which is caused by an accumulation of fluids inside the skull and on the brain tissue and can cause permanent vision loss.
Given the drug was already commercialised, it sought a faster path to market in seeking patent protection and starting the process at mid-stage clinical studies. It passed Phase II and is undertaking a Phase III clinical trial that (if successful) promises to be the catalyst for approval in Europe, the UK and Australia.
A major setback
This morning, shares fell by over 45%. Share price plunges this big typically only happen when a clinical trial has failed (or as companies say it 'failed to meet the primary end point').
The trial isn't failing in the sense that the results are bad, but it has enrolled far fewer patients than it had expected. It hoped to recruit 250 patients over the 24 months following when recruitment began in November 2022. But as of late June 2023, it has enrolled just 13 patients, which equates to an average of just 1 per site.
To be fair, Invex has screened a far larger number of patients – 25 for potential enrolment and another 50 have undergone pre-screening. But they have not progressed due to their conditions not meeting trial conditions. Specifically, 60% of patients screened recorded a Perimetric Mean Deviation (PND) score outside the inclusion criteria.
Speaking of sites, Invex hopes to have 40 open in total but has opened just 12 so far. It has taken longer than expected to get approval for some major sites to open.
So what now?
Invex told shareholders that it intended to revise the study protocol to enrol more patients. It told shareholders these changes would be cash neutral given recruitment would accelerate.
Unfortunately, it may take some time for these changes to become a reality. The changes will need approval by the regulators.
And it is not even certain that the changes will go ahead. Invex has hired a healthcare intelligence firm to undertake analysis on the market opportunity in light of these changes.
Stocks Down Under Concierge is here to help you pick winning stocks!
The team at Stocks Down Under have been in the markets since the mid-90s and we have gone through many ups and downs. We have written about every sector!
Our Concierge BUY and SELL service picks the best stocks on ASX. We won't just tell you what to buy – we give you a buy range, price target, a stop loss level in order to maximise total returns and (of course) we tell you when to sell. And we will only recommend very high conviction stocks where substantial due diligence has been conducted.
Our performance is well ahead of the ASX200 and All Ords.
You can try out Concierge for 3 months … for FREE.
GET A 3-MONTH FREE TRIAL TO CONCIERGE TODAY
There's no credit card needed – the trial expires automatically.


Stocks Down Under
Average rating:
0 reviews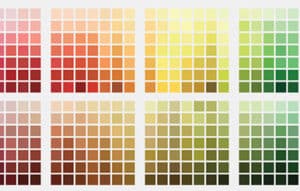 Sherwin Williams (NYSE:SHW) is a 157-year-old paint company from Cleveland, Ohio. This week's international stock of the week is one…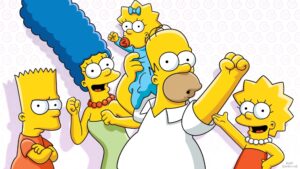 We thought we'd have a bit of fun with our ASX stocks focus for a change. We've watched some companies closer…
If investing in resources stocks (particularly junior explorers) is too risky, another option is investing in metal exchanges. But is…