Stock markets have come down to the point that we are seeing more and more buying opportunities. Why are we becoming more bullish and what is the current market dynamic?
Headline inflation in the US keeps on falling
The US inflation print for September came in a bit higher than the market expected, at 8.2% where the market was looking for 8.1%. However, this 8.2% marks the third consecutive decline in the headline US inflation number since the 9.1% high in June this year.
The core inflation rate for September also came in 0.1% higher than expected, at 6.6%. Core inflation has actually been on the rise in the last two months.
Big U-turn overnight in the US
But on Thursday the US markets made a very big about-face during US trading overnight of almost 5%. This happened for a number of reasons, including technical trading signals indication key index retracement levels had been hit, put options getting in-the-money, short covering and investors just getting more optimistic again.
The fact that the market made an intraday U-turn of almost 5% is telling us something!
Stocks Down Under Concierge gives you timely BUY and SELL alerts on ASX-listed stocks!
We structurally outperform the ASX200 and All Ordinaries!
GET A 3-MONTH FREE TRIAL TO CONCIERGE TODAY
When bad news becomes good news
The fact that inflation is so high is not good news. However, it is now becoming clear that the sharp price increases are behind us and that most if not all of the bad news is incorporated in valuations. The NASDAQ Composite is down 38% from the high in November 2021 while the S&P500 is down almost 28% since its high in January this year.
Sure, when companies start to report Q3 earnings soon, we'll likely get some disappointments. And central banks across the globe are not done with their rate hikes yet, but we believe the worst in stock market declines is behind us. Simply because valuations are now roughly reflecting the new reality.
The world is not coming to an end
This new reality is that central banks have been behind the curve for more than a year now and are doing their best to beat inflation by slowing down the demand side of the economy. But some, like the RBA, are now actually taking their foot off the brake to gauge what their rate hikes are accomplishing before becoming too hawkish.
Buying opportunities abound
It is also a reality that the world isn't coming to an end. Cyclical slowdowns come and go. The questions so far has been "how slow will we grow in the next 18 months?"
Well, we believe things won't be as bad as many pundits have been predicting. And when valuations have retreated as much as they have, we believe it's time to start looking for opportunities in the markets again.
Our Concierge watch list is flashing many more BUY's than just a few weeks ago
We think there are many attractive opportunities on ASX at the moment. With Stocks Down Under Concierge, which has been structurally outperforming the broader market by 5% to 12%-points since we started in May, we recently put a few more stocks on the BUY list and they have worked out very well so far.
We see buying opportunities in a number of sectors, but especially in Technology and Travel, which is where we are focussing our attention at the moment.
When opportunity knocks, you better open the door, which is exactly what we're doing!
No time to do stock research, but you still want to invest?
Stocks Down Under Concierge gives you timely BUY and SELL alerts on ASX-listed stocks!
GET A 3-MONTH FREE TRIAL TO CONCIERGE TODAY
No credit card needed and the trial expires automatically.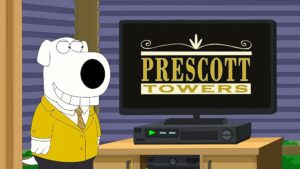 The Rule of 72: Why it might be useful to consider when investing in Stocks Investing in stocks can be…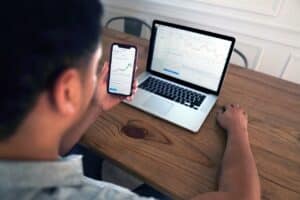 How to tell which stocks to buy? Investing in markets such as the ASX can be an exciting and profitable venture,…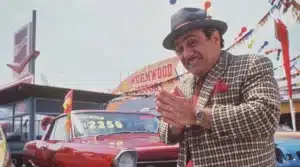 Why do ASX companies raise capital at a discount? This is a question many investors ask when they are diluted…