Check out our latest Investor Webinar on Zip here
Zip shares are down more than 80% from their 2021 peak
Following the massive run in Buy Now, Pay Later (BNPL) shares during the height of the Corona pandemic, most BNPL stocks have been cratering for almost a year now, including Zip Co (ASX:Z1P), which has come down by about 80% since then. So, why do Zip shares keep falling?
Firstly, the competition has increased across the board. Apart from the larger players, like AfterPay, Klarna, and even Zip, a range of smaller players is trying to get a piece of the BNPL pie. Just on ASX we have OpenPay (ASX:OPY), LayBuy (ASX:LBY), Sezzle (ASX:SZL), Humm (ASX:HUM), IOUPay, (ASX:IOU), Douugh (ASX:DOU), Splitit (ASX:SPT) and Latitude (ASX:LFS), who all offer some sort of BNPL product.
And don't forget the international giants getting into this space, like PayPal. And of course Square (now called Block, ASX:SQ2) acquired AfterPay. These sorts of big players have very deep pockets and can make life miserable for the juniors.
No time to do stock research, but you still want to invest?
Stocks Down Under Concierge gives you timely BUY and SELL alerts on ASX-listed stocks!
GET A 3-MONTH FREE TRIAL TO CONCIERGE TODAY
The Corona growth wave is over
Another factor driving down BNPL shares is simply that the initial Corona growth wave is over. Online retailers, like Kogan, have been struggling as consumers have gone out to bricks-and-mortar stores again when lockdowns were lifted. And when online retailers struggle, so will the BNPL companies, because their revenue is directly related to online revenues of their merchants.
On top of that, the big Working From Home (WFH) spending spree of 2020 and the early parts of 2021 is over. You don't buy a new laptop or headset every year.
Valuations have come down a lot and are starting to look attractive again
Lastly, valuations for BNPL stocks had gotten way ahead of themselves during the BNPL boom. So, that needed a correction in itself. Add to that the big Tech self off we saw in January, and you have a market for BNPL stocks that seems to be overshooting on the downside now. Because we believe valuations for certain BNPL stocks are starting to become attractive again.
Should you buy Zip now?
We believe Zip is currently valued close to the level of AfterPay back in 2019. The company is expected to become EBITDA positive in FY24 and on that basis is trading on an EV/EBITDA multiple of 153.2x. Many people will consider this an insane valuation. But keep in mind that the company is expected to grow its EBITDA by 353% in that year, from $22.6m to $102.1m according to consensus estimates (11 analysts). And EBITDA is expected to grow by 89% in FY25, while the stock is trading on 33.8x EV/EBITDA for that year.
When we then look at our beloved EV/EBITDA-to-EBITDA-growth metric, we can see that Zip is trading at 0.43 and 0.38 for FY24 and FY25, i.e. just above where AfterPay was three years ago.
You could argue that BNPL companies had a lot more growth to look forward to back then. But remember that BNPL penetration in online sales (the percentage of people using BNPL to buy stuff online) is just 2% to 3% in the US, Zip's main target market. So, we'd say there is still plenty of growth left in the US.
Expect M&A activity in 2022
The same goes for Sezzle, by the way, which is a 100% US-focused business aiming to capture the huge US market opportunity. Its not strange that these two companies have been in merger talks recently and have now decided to tie the knot and merge.
We believe once the Zip/Sezzle tie-up is finalised, the new combination may actually get on the radar screen of some large financial institution, like a bank or payments company looking to get its hands on solid BNPL technology and an installed base of merchants and consumers.
Approaching a long-term support level
An old stock market saying is "never urinate into the wind" and in the current risk-off environment that could be good advise. From a technical point of view, Zip shares were getting very close to a support level around $2.75 that dates back to 2019. And they broke through that level in a heartbeat. We're now below $2 and technically, Zip is still in a downtrend. And the capital raise that was announced needs to be digested by the market.
While the worst of the BNPL rout may be over and Z1P could be good buying around these levels, investors will want to see some consolidation first and a break of the downtrend.
No time to do stock research, but you still want to invest?
Stocks Down Under Concierge gives you timely BUY and SELL alerts on ASX-listed stocks!
GET A 3-MONTH FREE TRIAL TO CONCIERGE TODAY
No credit card needed and the trial expires automatically.


Frequently Asked Questions about Zip
Is Zip overvalued?

We believe Zip is no longer overvalued, i.e. on 9 February 2022.

Is Zip like AfterPay?

Yes, Zip is comparable to AfterPay, only smaller. Like AfterPay, Zip also offers Buy Now, Pay Later products.

Does Zip pay a dividend?

No, Zip does not pay a dividend yet. It is using its capital to drive its growth.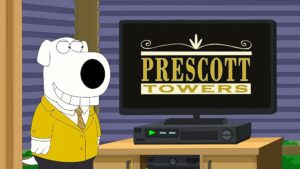 The Rule of 72: Why it might be useful to consider when investing in Stocks Investing in stocks can be…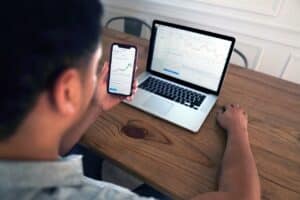 How to tell which stocks to buy? Investing in markets such as the ASX can be an exciting and profitable venture,…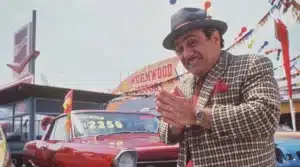 Why do ASX companies raise capital at a discount? This is a question many investors ask when they are diluted…