ASX Top 200 Stocks Down Under 15 August 2022: Eagers Automotive (ASX:APE)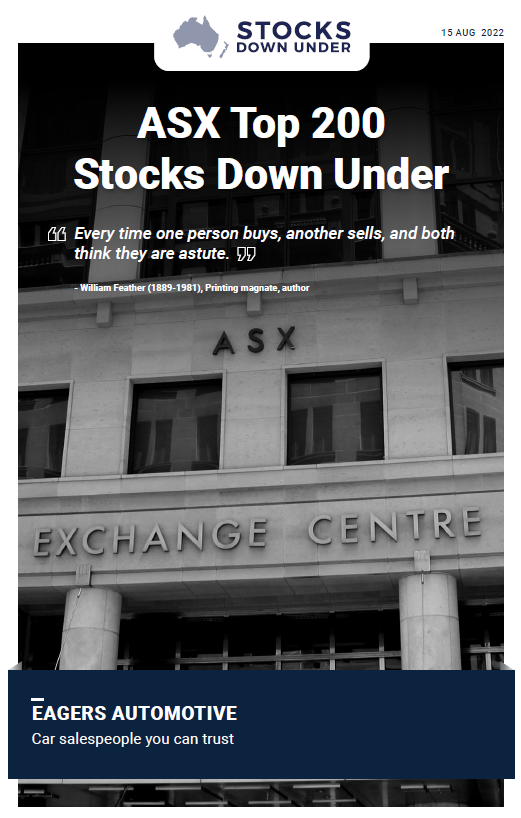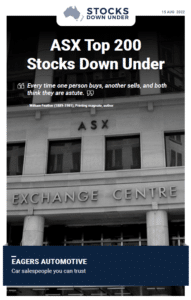 Eagers Automotive: Car salespeople you can trust
Few ASX companies have been through a more eventful three years than Eagers Automotive. It's been through a merger with one of its industry peers, a share price crash triggered by a negative trading update and then the pandemic, which had a significant impact on the sector beyond the closure of brick-and-mortar dealerships. The stock has substantially recovered from where it was a couple of years ago, but has stagnated for the last few months.
Click here to read the previous edition of ASX Top 200 Stocks Down Under published 8 August 2022.
For in-depth research reports or to keep up-to-date on the latest Stocks Down Under news see our parent company, Pitt Street Research, or follow us on Facebook, LinkedIn and Twitter.