ASX Top 200 Stocks Down Under 18 July 2022: Collins Foods (ASX:CKF)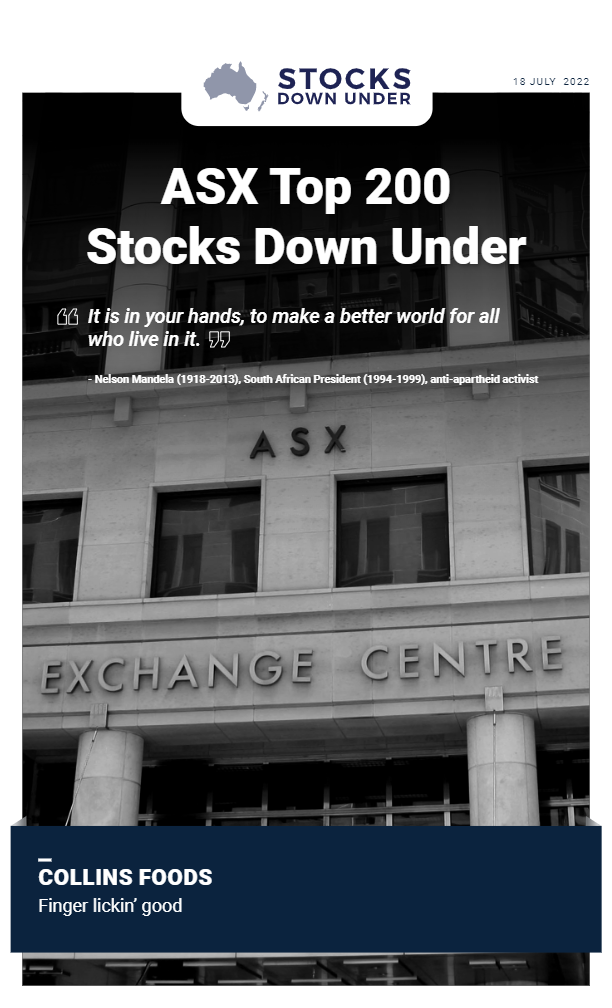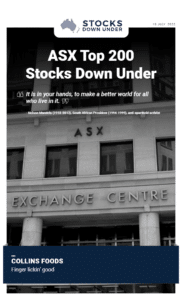 Collins Foods: Finger lickin' good
While most ASX investors are sweating over their companies' FY22 results, Collins Foods shareholders have already been satisfied by this company's results, given its financial year ends on May 1. Collins Foods' results have sent shares up by over 20% in the last fortnight – impressive in this climate. But can it continue to be 'finger lickin' good' in a market environment with the hottest inflation in 4 decades?
Click here to read the previous edition of ASX Top 200 Stocks Down Under published 11 July 2022
For in-depth research reports or to keep up-to-date on the latest Stocks Down Under news see our parent company, Pitt Street Research, or follow us on Facebook and Twitter.