ASX Top 200 Stocks Down Under 25 July 2022: Qantas (ASX:QAN)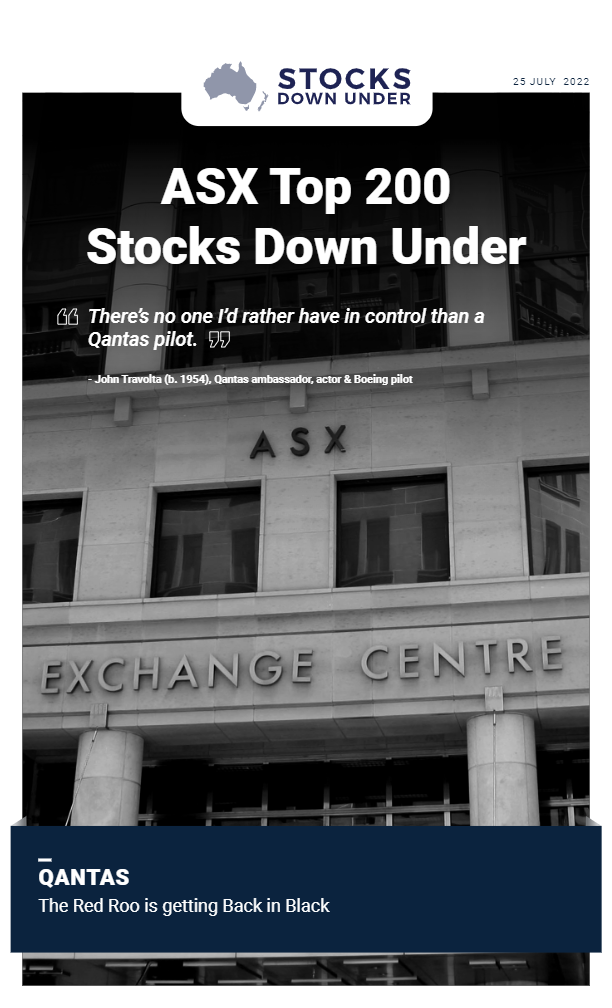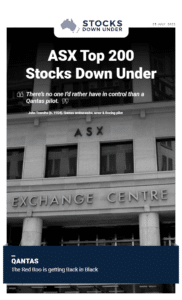 Qantas: The Red Roo is getting Back in Black
After COVID-19 literally eliminated demand for air travel, it was going to be a long road back for Qantas (ASX: QAN). However, we believe it is well and truly getting there. Australia's flag carrier has resumed most of its routes, announced several new ones, resumed hiring staff and is expecting to record positive EBITDA again in 2HY22. But will uncertain oil prices, potential engineering strikes and angry customers bring it down? We think they won't – otherwise, we wouldn't have made it a Concierge Stock just recently. We have already outlined our thesis on our Concierge page so will only briefly repeat it here. In this report, we will address some reasons
why you might argue against an investment in Qantas.
Click here to read the previous edition of ASX Top 200 Stocks Down Under published 18 July 2022
For in-depth research reports or to keep up-to-date on the latest Stocks Down Under news see our parent company, Pitt Street Research, or follow us on Facebook and Twitter.