ASX Top 200 Stocks Down Under 19 September 2022: Fisher & Paykel (ASX:FPH)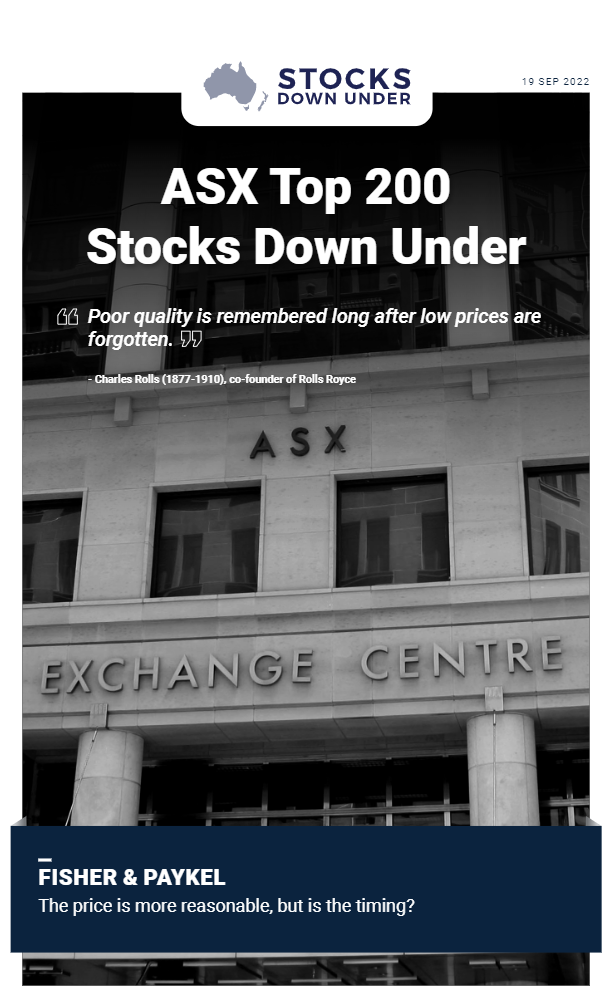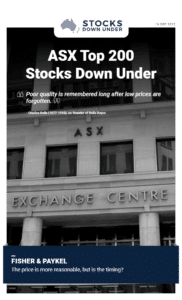 Fisher & Paykel: The price is more reasonable, but is the timing?
Today we take a look at one of the most famous New Zealand exports to the ASX, Fisher & Paykel Healthcare (ASX: FPH). Similar to Xero, it has made hefty returns since its ASX debut, which was back in 2001. But it has dropped over 40% in the past year, which we foresaw when we last covered this company in July last year. Is the worst of the rout over now? We think better times are ahead of the company, but they aren't here just yet.
Click here to read the previous edition of ASX Top 200 Stocks Down Under published 12 September 2022.
For in-depth research reports or to keep up-to-date on the latest Stocks Down Under news see our parent company, Pitt Street Research, or follow us on Facebook, LinkedIn and Twitter.