Emerging Stocks Down Under 15 March 2022: Pivotal Systems (ASX:PVS)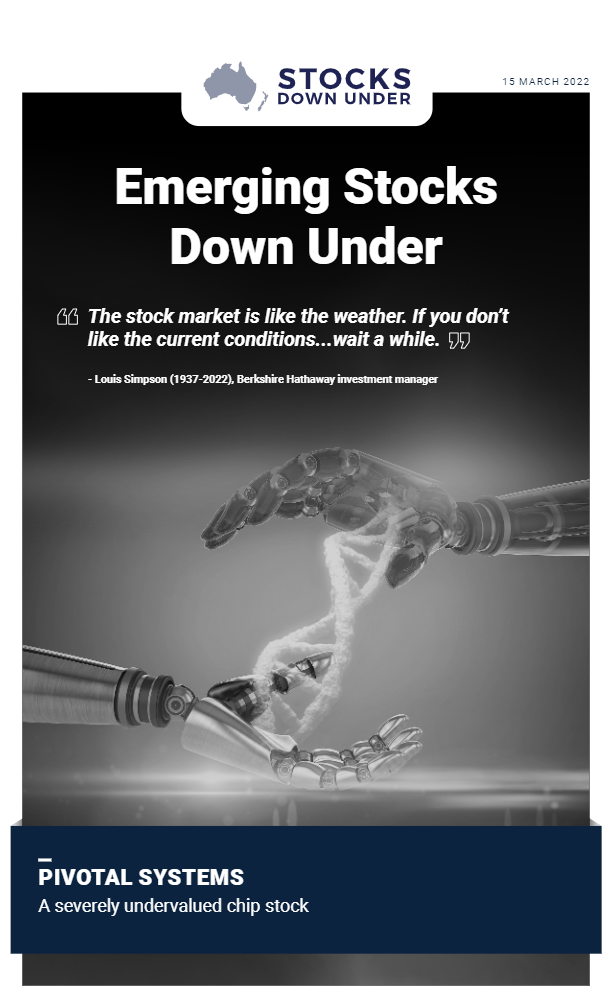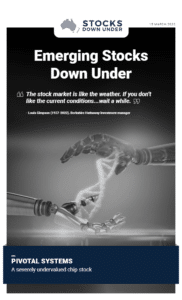 Pivotal Systems: A severely undervalued chip stock
Long time readers of Stocks Down Under would know we are big fans of the semiconductor industry. Although most companies in this space are still at the R&D phase, Pivotal is already generating revenue. Pivotal's specialty are Gas Flow Controllers (GFCs) and Flow Ratio Controllers (FRCs) that help stabilise and control the delivery of gases required in the semiconductor manufacturing process. Although the company has some work to do, to reduce cash flows and the semiconductor industry can be volatile, we think PVS is severely undervalued relative to its peers.
Click here to read the previous edition of Emerging Stocks Down Under published 8 March 2022
For in-depth research reports or to keep up-to-date on the latest Stocks Down Under news see our parent company, Pitt Street Research, or follow us on Facebook and Twitter.