Resources Stocks Down Under 20 October 2022: QMines (ASX:QML)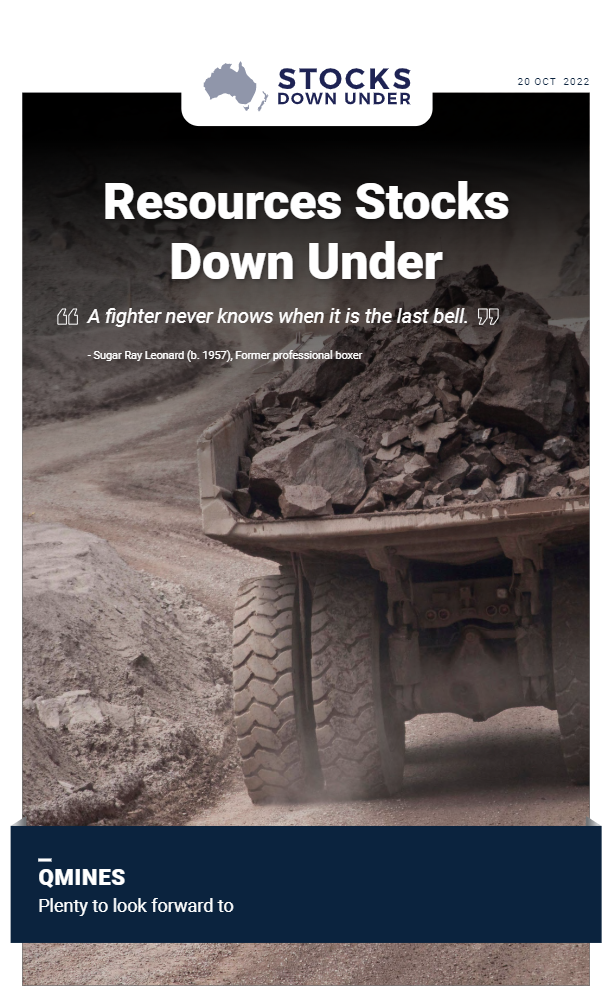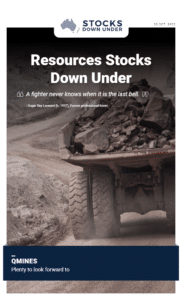 QMines: Plenty to look forward t
There are resources companies that look for minerals where there haven't been discoveries before or nearby adjacent discoveries. Then there are companies, like QMines (ASX: QML), that try to give an existing discovery a new phase of life. And sometimes, they can discover further mineralisation that earlier project owners never noticed. One recent example was Bellevue Gold (ASX: BGL) and QMines is proving to be another. But investors haven't given the company the same recognition – yet.
Click here to read the previous edition of Resources Stocks Down Under published 13 October 2022.
For in-depth research reports or to keep up-to-date on the latest Stocks Down Under news see our parent company, Pitt Street Research, or follow us on Facebook and Twitter.