Resources Stocks Down Under 28 July 2022: Bellevue Gold (ASX:BGL)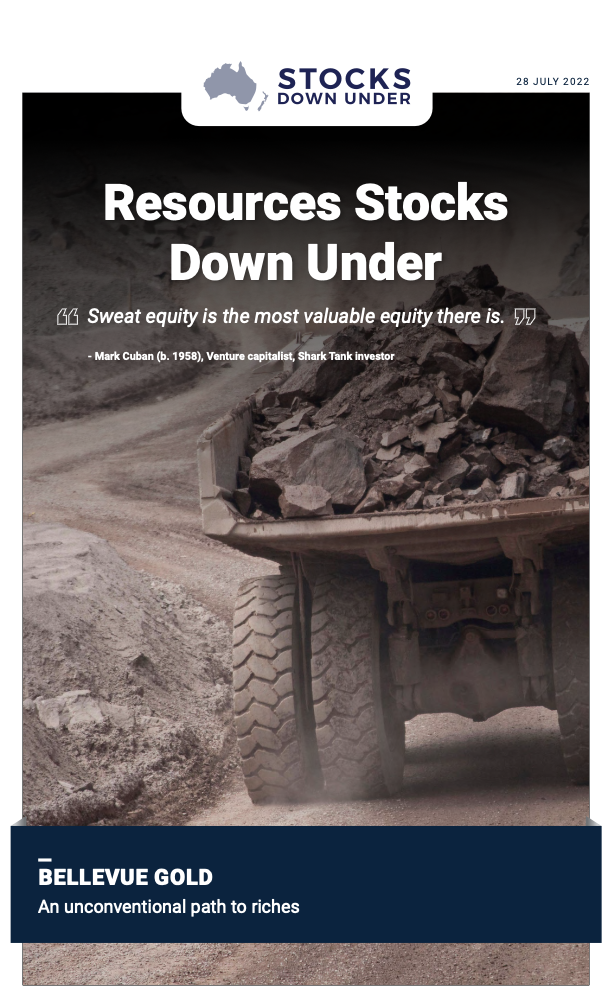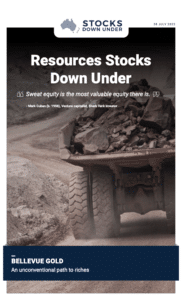 Bellevue Gold (ASX:BGL): An unconventional path to riches
The majority of resources companies that go from nothing to something find a new deposit and either sell it or bring it into production. Bellevue Gold (ASX: BGL) took a different route in picking up an old gold project, its namesake Bellevue project, and giving it a new life. And from next year, it will be back into production.
Click here to read the previous edition of Resources Stocks Down Under published 21 July 2022
For in-depth research reports or to keep up-to-date on the latest Stocks Down Under news see our parent company, Pitt Street Research, or follow us on Facebook and Twitter.