Small Cap Stocks Down Under 29 July 2022: Kogan (ASX:KGN)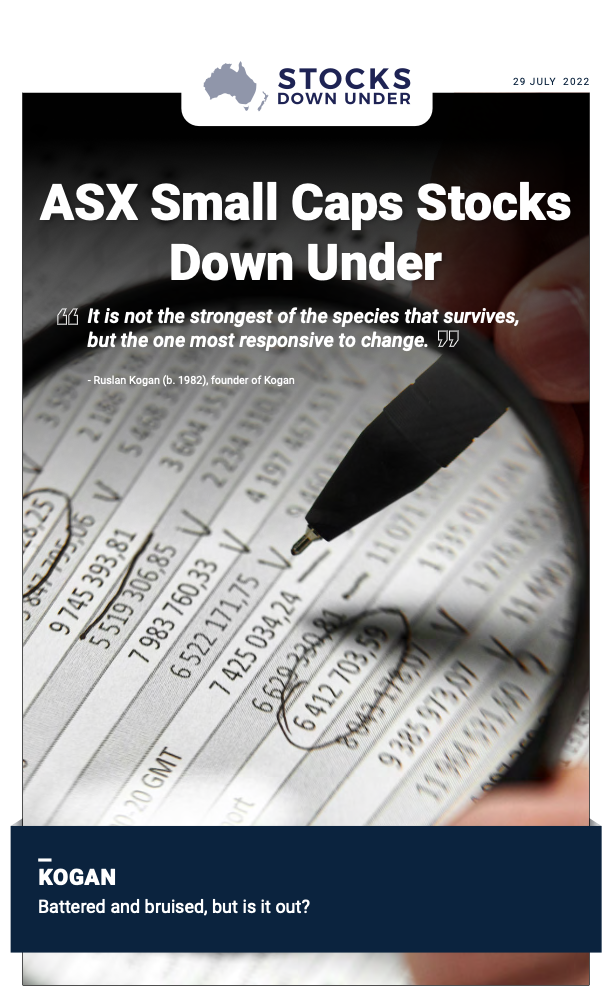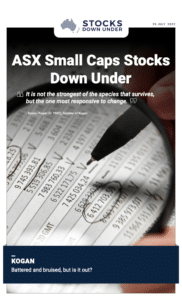 Kogan (ASX:KGN): Battered and bruised, but is it out?
The ride Kogan (ASX:KGN) shareholders have endured over the last few years is emblematic of the broader eCommerce sector. It's easy to forget that the company endured substantial growth in the latter half of the 2010s, but more steadily. Then after a lockdown-induced spending spree when the pandemic struck, shares are well down from their all-time highs as higher inflation and higher interest rates take their toll on consumer spending. Where to from here? We think there may be more turbulence ahead, but there is still room for growth in Australian eCommerce. Kogan is well positioned to capture a large share of it, in our view. But is it time to get in now? This is a question we're less sure about.
Click here to read the previous edition of Small Cap Stocks Down Under published 22 July 2022.
For in-depth research reports on ASX-listed stocks, check out our parent company, Pitt Street Research, or follow us on Facebook and Twitter.