Small Cap Stocks Down Under 30 September 2022: Michael Hill (ASX:MHJ)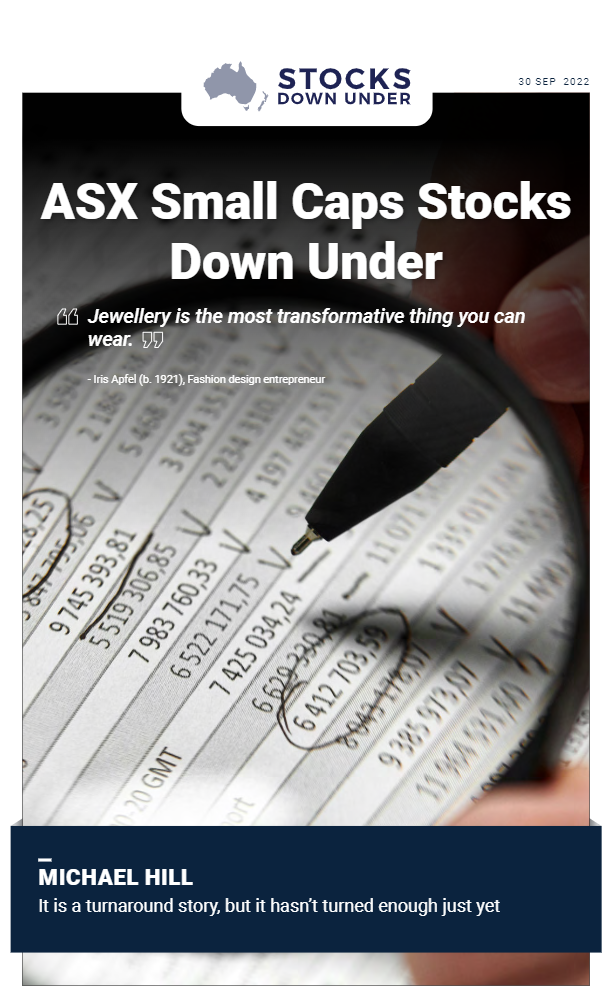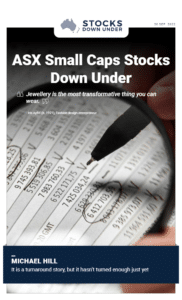 Michael Hill: It is a turnaround story, but it hasn't turned enough just yet
In recent weeks, we've paid close attention to niche retailers that we think might be able to withstand the current bout of inflation, which is the highest in 40 years. Notwithstanding that many of these retailers are categorised by the market as 'consumer discretionary', we think some of these companies provide goods that will be harder for consumers to put off even if they have the choice. One reason might be because these are very rare purchases, such as wedding rings. Does this logic ring true with jewelry chain Michael Hill (ASX:MHJ)?
Click here to read the previous edition of Small Cap Stocks Down Under published 23 September 2022.
For in-depth research reports on ASX-listed stocks, check out our parent company, Pitt Street Research, or follow us on Facebook and Twitter.