Emerging Stocks Down Under 16 November 2021: Tesserent, Antisense Therapeutics, Tali Digital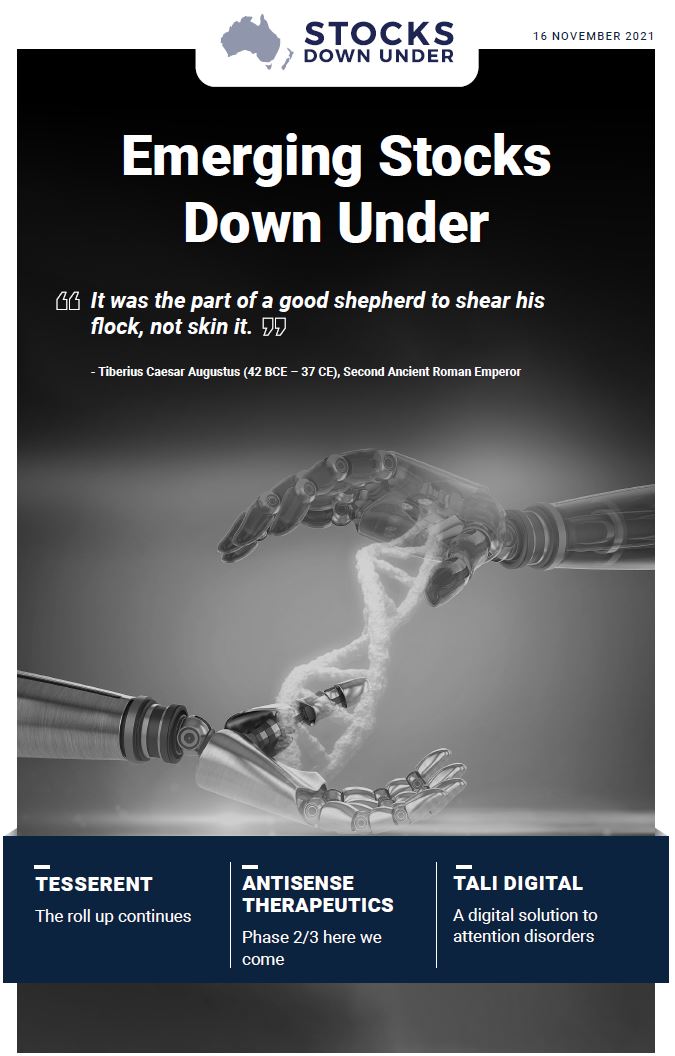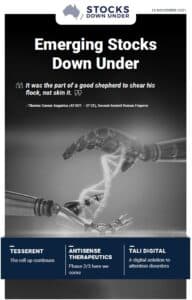 Tesserent: The roll up continues
In today's edition of Emerging Stocks Down Under, cyber security firm Tesserent is on a mission to strongly expand the security offerings available on its Cyber 360 platform. It has been acquiring cyber security companies on a regular basis and just completed a capital raise to fund all those acquisitions. But the share price has trended down since we last wrote about TNT. We believe the time has come for the company to demonstrate that it can generate superior margins from all these acquisitions as it extracts synergies through proper integration. And we wouldn't mind a bit more transparency on the performance of all these companies in the twelve months following the acquisitions.
Also in today's edition, a look at drug developer Antisense Therapeutics (ASX: ANP) and software developer Tali Digital (ASX: TD1).
We last wrote about the Tesserent and Antisense Therapeutics on 9 February 2021 and 3 August 2021, respectively.
Click here to read the previous edition of Emerging Stocks Down Under published 9 November 2021
For in-depth research reports or to keep up-to-date on the latest Stocks Down Under news see our parent company, Pitt Street Research, or follow us on Facebook and Twitter.