10 February 2021
The new boss in the US has a clear-cut agenda
On 20 January 2021, US president Biden took over former president Trump's duties, responsibility and power of the office. One of the new President's first acts was to re-enter the Paris climate accord as a symbolic gesture of how important climate change is to his administration. Many commentators have wondered if this would lead to increased pressure on Australia and Prime Minister Scott Morison to make more commitments to fight climate change. Well, for the first time since President Biden became president the two leaders have spoken on the phone. Morrison said they spoke about climate change policy, but that he was not pushed strongly on actions to cut carbon emissions. They did discuss the use of technology to help achieve these cuts.
Three plays for the future
One of the most difficult things about investing in climate change is that many of the more obvious plays are already heavily invested in. That is why we have selected three out-of-the-box plays that focus on helping to cut carbon emissions through some unusual technical advances. All three of these were published in our weekly Emerging Stocks Down Under report.
The Hazer Group (HZR) – Published in the 24/11/2020 edition of Emerging Stocks Down Under
Hazer Group is one of the few companies in Australia set to produce hydrogen within the year. The Hazer Group is the monetisation of the Hazer Process, developed by the University of Western Australia, the intellectual property of which Hazer acquired from the university in 2010. The Hazer Process produces low-emission hydrogen and high-grade graphite with the company beginning full-scale production within the next year.
We believe hydrogen is slated to become one of Australia's most important industries, as Australia's Chief Scientist wrote in his December 2018 proposal requested by the COAG Energy Council. The proposal found that if Australia did not become a major hydrogen exporter by 2030 the country's future economic potential would be severely diminished. The report's more conservative estimates predicted that demand for hydrogen for energy production alone would reach 8m tonnes annually by 2030 and 35m tonnes by 2040. For comparison's sake, during FY20 Australia became the world's largest Liquid Natural Gas (LNG) exporter in the world at 80m tonnes, but 35m tonnes of hydrogen has the energy equivalent of 84m tonnes of LNG.
Calix (CXL) – Published in the 12/1/2021 edition of Emerging Stocks Down Under
Calix is an emerging company currently in the innovation, development and proof of commercialisation stage. The company is based around the patented technology of its Calix Flash Calciner (CFC Process). The process works by grinding minerals down to particles approximately one thousandth of a millimetre in size. After this is achieved, the kiln flash heats the particles up to 1,000 degrees Celsius, while the trapped gases that are extracted during this process are snap frozen in this high energy state. This leaves the particles in a honeycomb-like structure.
The CFC process has the potential to be used in a number of different ways across a large swath of industries. Some main examples are CO2 neutral concrete production (using carbon capture), cheaply producing magnesium hydroxide (an environmentally friendly alternative for water treatment among other things) and battery recycling and advanced material production.
EcoGraf (EGR) – Published in the 5/1/2021 edition of Emerging Stocks Down Under
Graphite is one of the most essential parts of the lithium-ion battery, but it has a problem. The conventional way in which natural flake graphite is processed to obtain the > 99.95% purity required for battery grade graphite normally requires hydrofluoric acid. Hydrofluoric acid can be highly damaging to the environment and requires neutralisation and recycling.
Enter EcoGraf, with its environmentally-friendly alternative. EcoGraf has come up with a process that uses no hydrofluoric acid. The new process achieves this drawing out impurities from the graphite using various 'low impact' chemicals. The new process worked at modest processing temperatures, but still came in above 99.95% purity.
EcoGraf is currently working to establish a plant at Kwinana, south of Perth, to produce 20,000 tonnes of purified graphite for use in batteries. As announced on 25 January 2021, EcoGraf's plant has moved to the development stage after it submitted 'detailed development reports and engineering study information' to Export Finance Australia so it can secure US$35m in a debt facility.
Climate Change is a once in a lifetime profit opportunity
Climate change is a real problem and the world is moving rapidly to attempt to solve it. We are transitioning away from how our entire world infrastructure has operated since the late 1800s. And just like the transition to a fossil fuel economy made many people a lot of money back then, we believe the transition towards a fossil fuel free economy will equally offer many opportunities for those willing to take the time and look.
Stocks Down Under regularly covers innovative companies, like Hazer, EcoGraf and Calix.
Stay up-to-date and get a FREE 30-DAY TRIAL to Stocks Down Under. No credit card needed and the trial expires automatically.
Get our 4 publications per week on ASX-listed
large, mid and small cap companies across all sectors
Stock Watchlists
Investor Webinars
If investing in resources stocks (particularly junior explorers) is too risky, another option is investing in metal exchanges. But is…
Investors have been excited about Leo Lithium (ASX:LLL) over the past year and so have we! We thought this was…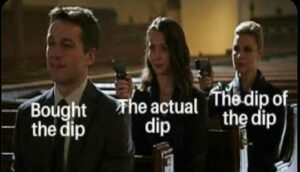 We recap the 5 top investing mistakes that investors make. These mistakes are not the only ones investors make, but…