Environmental investing is a trend that is here to stay
As many in the investing community know, 2020 was truly the year of sustainable investing as its economic and social thesis became centre stage. To give one major example, 2020 was the year the International Energy Agency found that solar power can now generate electricity at or below US$20 per megawatt-hour (MWh), making it the cheapest power source in history. This has led to record fund inflows into Environmental, Social and Governance (ESG) focused companies and funds. According to Morningstar, ESG-focused funds' assets under management jumped 29% in the fourth quarter of 2020 alone to US$1.7tn and this trend has continued strongly as an additional US$185bn went into these funds during the first three months of 2021.
ESG and CleanTech, a perfect combination
ESG investing is a broad category, but we find that most funds focus more on the environmental side of things than on social and governance. For those not aware, on 27 May 2021, Stocks Down Under is hosting a CleanTech Conference featuring hand-picked companies whose mission fits squarely into improving or mitigating the results of climate change, as well as using innovation to help provide alternative products.
Sign up for our CleanTech conference here
Secos Group: All set to conquer the European Union
One of the companies that will be presenting at our conference is Secos Group (ASX: SES). Did you know that 91% of plastic worldwide is not recycled? A National Geographic report found that out of the 8.3bn metric tons of plastic have been produced in total up to 2018 and 6.3bn metric tons of that became waste. With only 12% incinerated and an overall 91% of the waste and redidues not recycled, the 400-year average waste degrading timeframe is a serious global issue, both from a pollution standpoint and from an urban planning perspective.
The Secos Group was founded with a mission to help solve this environmental catastrophe. The company produces economically competitive bio-resin plastics that are not only fully bio-degradable, but completely compostable as well. This means that a consumer can place their compost waste, enclosed in a Secos-made bag, directly into a compost bin and expect not to find any residue left over from the bag. While not unique to Secos, this is unusual and fully meets the regulatory requirements of all countries that have instituted the phasing out of single-use plastic bags, i.e. the European Union. More significantly, the production process, product and technology have been fully patented and are owned by Secos. This allows the company to sell the plastic resin itself to other companies who then use it to produce their own bags. While we are bullish on Secos' own bag products, we believe the wholesale resin division is where the real value lies.
If you want more information on the Secos Group, we last published a report on them in our Small Cap Stocks Down Under edition on 23 February 2021. Secos is also on Marc & Stuart's Top Picks list. That's how much we like it!
Disclosure: Pitt Street Research directors and/or employees own shares in Secos Group.
New to investing?
Stay up-to-date with a FREE 30-DAY TRIAL to Stocks Down Under.
Watch our 5-step guide to stock analysis in Webinars.
Get access to Marc & Stuart's Top Picks, updated daily.
And get four editions of Stocks Down Under every week.
No credit card needed and the trial expires automatically.
If investing in resources stocks (particularly junior explorers) is too risky, another option is investing in metal exchanges. But is…
Investors have been excited about Leo Lithium (ASX:LLL) over the past year and so have we! We thought this was…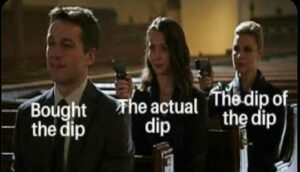 We recap the 5 top investing mistakes that investors make. These mistakes are not the only ones investors make, but…