No commodity has endured a hotter run than lithium. According to U.S. Global Investors, prices rose by 443% in 2021 and another 72% in 2022.
But just why has this commodity run so hot over the past couple of years? And is there more to come?
HAVE YOU SIGNED UP FOR THE STOCKS DOWN UNDER NEWSLETTER YET? SIGN UP NOW
1. Lithium is critical for electric vehicles (and other devices using lithium batteries)
Lithium is a major component of electric car batteries, used to store energy for powering an electric motor. The cost of lithium has gone up in recent years as the demand for electric cars rises around the world and production capacities continue to increase.
Lithium batteries are also used in several other modern technologies such as laptop computers, cell phones and other rechargeable devices. Additionally, lithium is used in pharmaceuticals and chemical industries, consumer and industrial markets. For example, it is used in the production of ceramics, glass and metallurgy for its low melting point and high thermal conductivity.
In the field of medicine, lithium compounds are used to treat bipolar disorder and other psychological disorders.
2. Lithium is therefore in hot demand
As a result of all those uses, lithium has become one of the most important minerals in today's economy.
Demand is forecast to skyrocket in the years ahead. The Australian Government's commodity forecaster, the Officer of the Chief Economist (OCE) expects global demand for lithium to be nearly 1.1m tonnes by 2024. This is more than double the global output in 2021. The demand is not being matched by supply on the market, causing spot prices to rise and companies bringing new projects onto the market (or offering promise to) being rewarded by investors.
3. Lithium has made many investors rich
Several companies offering exposure to lithium have undergone exponential growth. Before Elon Musk's antics at Twitter, his EV manufacturer Tesla grew by 40% on average every year over the 2010s and endured further growth in 2020 and 2021.
The ASX has a handful of lithium producers or soon to be minted producers which have seen exponential growth. The most notable example is Liontown Resources (ASX:LTR), which discovered the Kathleen Valley deposit and is set to commence production next year.
Dozens of small cap explorers have been working hard to find the next big deposit. Any company that can find a big hit, thereby hinting they have shown there is potential to be a working mine, have seen their share price rise. Still, relatively few stocks have progressed as far as Liontown has, in bringing a project from discovery to on the verge of production.
So how can I make money from lithium?
Simply put, the easiest way would be to find the next Liontown and stick with it through the journey. A more difficult way is to hold a company for the short-term and hope a few promising exploration results can be found, thereby sending the share price higher. But picking the right company is vehemently difficult, in both cases.
A less riskier strategy would be to jump onboard an established company, like IGO (ASX:IGO). The returns would not be as high as they would be if you successfully found the right small cap and followed it until it became a large cap. Nevertheless, we think it is reasonable to assume there'll be significant growth in the years ahead and that established players will grab more than a fair share of the pie.
Check out our Guide to investing in Resources Stocks here!
Stocks Down Under Concierge is here to help you pick winning stocks!
The team at Stocks Down Under have been in the markets since the mid-90s and we have gone through many ups and downs. We have written about every sector!
Our Concierge BUY and SELL service picks the best stocks on ASX. We won't just tell you what to buy – we give you a buy range, price target and stop loss level in order to maximise total returns. And we will only recommend very high conviction stocks where substantial due diligence has been conducted.
Our performance is well ahead of the ASX200 and All Ords.
You can try out Concierge for 3 months … for FREE.
GET A 3-MONTH FREE TRIAL TO CONCIERGE TODAY
There's no credit card needed – the trial expires automatically.


Stocks Down Under
Average rating:
0 reviews
If investing in resources stocks (particularly junior explorers) is too risky, another option is investing in metal exchanges. But is…
Investors have been excited about Leo Lithium (ASX:LLL) over the past year and so have we! We thought this was…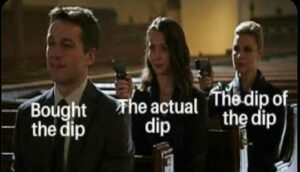 We recap the 5 top investing mistakes that investors make. These mistakes are not the only ones investors make, but…