Spin-out companies come into existence whenever a company decides to separate a division from the parent company into a new company.
In creating spin-out companies, the hope is that greater value can be created for the assets that are being spun off. But do spin-out companies work out for investors in the long-run?
HAVE YOU SIGNED UP FOR THE STOCKS DOWN UNDER NEWSLETTER YET? SIGN UP NOW
4 factors to determine if spin-out companies have potential
1. The assets of the spin-out company
Spin-out companies and their original parent companies will always tell investors that the creation of a new company will allow value of those assets to be realised.
In many cases, the company cannot devote time to those assets to realise that value. Take for example Falcon Metals (ASX:FAL), which was spun out of Chalice Mining (ASX:CHN).
Falcon contains exploration assets that formerly belonged to Chalice. Since Chalice discovered the Julimar deposit, one of the few major PGE discoveries in Australia's history, it dedicated the bulk of its time and resources to Julimar.
By spinning out Falcon, Chalice hoped that those assets would get the financial resources and management attention that Chalice itself could not provide.
2. Management
One very important factor to consider when trying to decide if a spin-out company is a good investment opportunity is the strength and track record of the team behind the venture. The quality of leadership and expertise of the founding team will need to be carefully evaluated before making an investment decision.
Spin-out companies' management may be shared with or taken from the original parent company. One telling sign might be whether the majority of management at the parent company stay with the parent company or move to the spin off.
3. The business model and underlying technology
Another important factor to consider when evaluating a spin-out companies is the financial viability of the business model and its underlying technology. In many cases, the business model of spin-off companies will be similar to the parent company. Nonetheless, investors still need to do their own research and determine whether or not it stacks up as an investment.
Additionally, investors must also understand the competitive landscape and how their investment might fare against competitors. This includes understanding how market trends might affect demand for a particular product or service as well as assessing any new technological developments that may affect its success or failure over time.
4. The business model and underlying technology
Finally, investors should also pay attention to regulatory trends related to their chosen spin out company. Regulatory frameworks can drastically change over time and may severely impact a company's ability to succeed financially in certain markets or industries.
It is therefore important for investors to stay up-to-date on all relevant regulations so they can make informed decisions when contemplating an investment into a particular spin out company.
Spin-out companies on the ASX
We've already mentioned Falcon Metals (ASX:FAL), which was spun out of Chalice Mining (ASX:CHN). Another example is Minerals 260 (ASX:MI6), which was spun out of Liontown (ASX:LTR), following the latter company's discovery of the Kathleen Valley lithium deposit.
Resources companies may even spin-out assets at earlier stages of exploration. One of the most recent examples is Dynamic Metals (ASX:DYM), which was spun out of Jindalee Resources (ASX:JRL), which owned several lithium projects, but wanted to focus on one particular project in the US which was at a later stage.
Non-resources spin-off companies on the ASX tend to be rarer than resources companies. One example, however, is Lottery Corp (ASX:TLC), which was spun out of Tabcorp (ASX:TAH).
Spin-out companies are opportunities, but are also risks
While spin out companies can offer attractive opportunities for investors if they can pick the right one, it's essential that they do their due diligence before making any decisions about investing in such ventures.
By thoroughly researching factors like leadership quality, financial viability, competitive landscape and regulatory compliance issues, investors can better assess whether investing in a particular spin out company will be worthwhile from both an economic and risk management standpoint.
Stocks Down Under Concierge is here to help you pick winning stocks!
The team at Stocks Down Under have been in the markets since the mid-90s and we have gone through many ups and downs. We have written about every sector!
Our Concierge BUY and SELL service picks the best stocks on ASX. We won't just tell you what to buy – we give you a buy range, price target and stop loss level in order to maximise total returns. And we will only recommend very high conviction stocks where substantial due diligence has been conducted.
Our performance is well ahead of the ASX200 and All Ords.
You can try out Concierge for 3 months … for FREE.
GET A 3-MONTH FREE TRIAL TO CONCIERGE TODAY
There's no credit card needed – the trial expires automatically.


Stocks Down Under
Average rating:
0 reviews
If investing in resources stocks (particularly junior explorers) is too risky, another option is investing in metal exchanges. But is…
Investors have been excited about Leo Lithium (ASX:LLL) over the past year and so have we! We thought this was…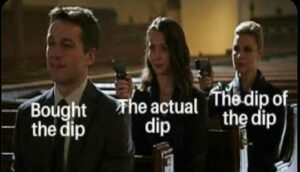 We recap the 5 top investing mistakes that investors make. These mistakes are not the only ones investors make, but…