Management makes or breaks a company, especially a listed one. It is easy to look at a company's past and judge that history will repeat itself, but this is unlikely to pay off.
So how can you tell if a company's management are the right team to lead it forward?
SIGN UP FOR THE STOCKS DOWN UNDER NEWSLETTER NOW!
Important criteria to judge a company's management
As we noted above, the strategy of deciding that management are good just because of what they've done in the past is one that isn't likely to pay off.
We think there are two main ways that are as close to 'gazing into a crystal ball' as is possible.
1. Management needs a vision and a plan to achieve it
Good management should be able to articulate their vision for the company clearly, and provide a plan of action to achieve these goals.
They should also have a thorough understanding of the products and services offered by the company, as well as any potential risks or weaknesses that may arise during the course of operations.
When risks or weaknesses become management, they should be able to pivot the company to overcome these, either by making adjustments to existing operations or perhaps shifting market segments.
Even when things are going well, they should be able to identify opportunities for further growth and innovation while maintaining profitability.
2. An efficient chain of command with a foundation of trust and accountability
It is easy to just think of the CEO and the board as 'management'. However, other employees in the 'C' suite and middle managers can and do fit into this category as well.
Therefore, good management is built on a foundation of trust between all levels of leadership.
Team should be provided with the feedback they need to make informed decisions quickly, while not feeling overwhelmed by too much information or directives coming from above.
Managers should also ensure that resources are used optimally and that processes run as smoothly as possible.
Additionally, it is essential that management is held accountable for their decisions and actions.
How to tell from the outside
Unless you work in the company, however, it can be difficult to tell whether or not these exist.
Yes a company's social media feed and annual results are a starting point, although you'll see very few things that are negative there. And even anything negative you see might be spun as a good thing.
A more neutral perspective might come from sites such as Glassdoor where employees review their experiences at companies.
You might also look at individual management's records at previous companies and what they achieved.
Judging whether or not your company has the right management is an art
By taking into account these criteria when evaluating a company's management team, one can gain an understanding of whether or not they have what it takes to succeed in today's competitive environment.
Good managerial practices can lead to improved customer satisfaction levels, increased employee engagement, greater productivity gains and ultimately higher profits for a business over time.
This makes good management an essential ingredient in any successful organisation, especially a listed company!
Stocks Down Under Concierge is here to help you pick winning stocks!
The team at Stocks Down Under have been in the markets since the mid-90s and we have gone through many ups and downs. We have written about every sector!
Our Concierge BUY and SELL service picks the best stocks on ASX. We won't just tell you what to buy – we give you a buy range, price target and stop loss level in order to maximise total returns. And we will only recommend very high conviction stocks where substantial due diligence has been conducted.
Our performance is well ahead of the ASX200 and All Ords.
You can try out Concierge for 3 months … for FREE.
GET A 3-MONTH FREE TRIAL TO CONCIERGE TODAY
There's no credit card needed – the trial expires automatically.


Stocks Down Under
Average rating:
0 reviews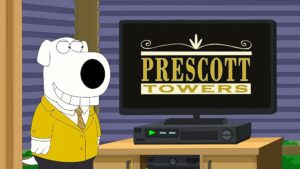 The Rule of 72: Why it might be useful to consider when investing in Stocks Investing in stocks can be…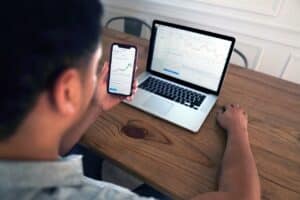 How to tell which stocks to buy? Investing in markets such as the ASX can be an exciting and profitable venture,…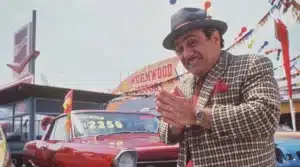 Why do ASX companies raise capital at a discount? This is a question many investors ask when they are diluted…