At the end of last month, ASIC dropped a bombshell on Humm (ASX:HUM) and its investors. For roughly 24 hours, the regulator prohibited the company from issuing its products to new customers. The impact was brief, but enough to send its shares down by 10% on the day.
So, just who is ASIC? And what other powers do they have?
Do you need solid trading & investment ideas on the ASX? Stocks Down Under Concierge can help!
Concierge is a service that gives you timely BUY and SELL alerts on ASX-listed stocks – with price targets, buy ranges, stop loss levels and Sell alerts too. We only send out alerts on very high conviction stocks following substantial due diligence and our stop loss recommendations limit downside risks to individual stocks and maximise total returns.
Concierge is outperforming the market by a significant margin!
GET A 3-MONTH FREE TRIAL TO CONCIERGE TODAY
Who is ASIC?
ASIC, the Australian Securities and Investments Commission, is an independent government body that regulates companies, financial markets and financial services in Australia. Its primary goal is to protect investors by ensuring that businesses operate within the law and provide accurate information to their investors.
ASIC also works to protect Australians from scams and fraudulent activities by taking action against those responsible for these crimes. They do this through a range of measures such as licensing, disciplinary action, standard setting, monitoring of market conduct, enforcement actions, disclosure requirements for listed entities and providing education resources. They also take civil or criminal court proceedings when necessary.
ASIC works with other government bodies, like the Australian Prudential Regulation Authority (APRA), the Tax Office (ATO) and consumer protection agencies to enforce laws.
What ASIC did to Humm
On Friday May 26, Humm told its shareholders that it was issued an interim stop order by ASIC relating to concerns regarding the target market determination. Although Humm would continue to service existing customers, its ability to provide the product to new customers was restricted.
On the evening of that very same day, the company announced the order was revoked as the concerns had been addressed. The share price slumped on the Friday, but reversed itself the following week.
ASIC even regulates the ASX!
There are other stories of ASIC suddenly intervening in other companies. But the corporate regulator also regulates private companies – and one of these is the stock exchange itself!
And at the moment, it is overseeing the proposed replacement of the CHESS system with a new blockchain system. Currently, this proposal remains just that and it could last until at least 2032. ASIC has publicly called the delay (from 2024) 'unsatisfactory' and 'disappointing' and it ordered it to produce a special report on the capacity and security of the existing CHESS system.
Going back a little longer, you might remember the ASX suffered a market outage in November 2020 that halted trading for an entire day.
ASIC investigated the outage and rebuked the bourse in a public report, saying there were serious deficiencies in the ASX's and market participants' ability to limit the impact on overall liquidity highlighted by the outage. It ended up imposing additional license conditions.
Mammoth changes may be coming from ASIC
ASIC has not been without criticism, however. In 2020, its then chairman stepped aside after it was discovered ASIC paid $118,000 to KPMG for providing him with tax advice.
Since then, there have been accusations of a cultural crisis at the regulator after a number of executive departures in 2022 and three reviews – two by the treasury and one by the Financial Regulator Assessment Authority. The latter found that it had gaps in data and technology capabilities, stakeholder management, measurement of its communications' effectiveness and its mix of skills.
Last month, current chairman Joe Longo announced an internal restructure to make the regulator faster, including combining ASIC's two enforcement arms into one to remove silos. While a restructure will leave its power untouched, it might lead to fragmentation throughout the organisation. It also remains to be seen if it will lead to an talent overhaul.
But we may still see the occasional stock, such as Humm impacted. And we will inevitably see some perpetrators of misconduct in the financial sector be bought to justice – while others escaping. Nonetheless, we hope that no investor is unaware of ASIC and the powers it has. And for that matter, you should be aware of the applicable corporate regulator in any jurisdiction you invest in.
Stocks Down Under Concierge is here to help you pick winning stocks!
The team at Stocks Down Under have been in the markets since the mid-90s and we have gone through many ups and downs. We have written about every sector!
Our Concierge BUY and SELL service picks the best stocks on ASX. We won't just tell you what to buy – we give you a buy range, price target and stop loss level in order to maximise total returns. And we will only recommend very high conviction stocks where substantial due diligence has been conducted.
Our performance is well ahead of the ASX200 and All Ords.
You can try out Concierge for 3 months … for FREE.
GET A 3-MONTH FREE TRIAL TO CONCIERGE TODAY
There's no credit card needed – the trial expires automatically.


Stocks Down Under
Average rating:
0 reviews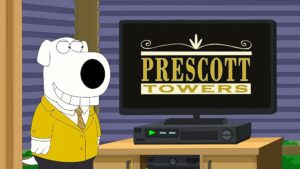 The Rule of 72: Why it might be useful to consider when investing in Stocks Investing in stocks can be…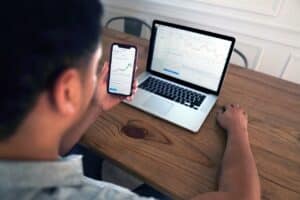 How to tell which stocks to buy? Investing in markets such as the ASX can be an exciting and profitable venture,…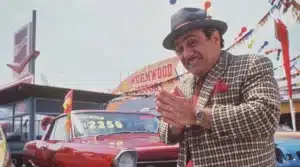 Why do ASX companies raise capital at a discount? This is a question many investors ask when they are diluted…