So you stock went into voluntary administration … Is it all over now or will you get any of your money back?
Voluntary administration – these are the two words that no investor wants to hear. What will happen next and will investors see any of their money back? The short answer to that is – it depends.
Do you need solid trading & investment ideas on the ASX? Stocks Down Under Concierge can help!
Concierge is a service that gives you timely BUY and SELL alerts on ASX-listed stocks – with price targets, buy ranges, stop loss levels and Sell alerts too. We only send out alerts on very high conviction stocks following substantial due diligence and our stop loss recommendations limit downside risks to individual stocks and maximise total returns.
Concierge is outperforming the market by a significant margin!
GET A 3-MONTH FREE TRIAL TO CONCIERGE TODAY
What is voluntary administration?
When a company goes into voluntary administration under Australian law, it is essentially a formal process that protects the company from its creditors while the financial situation of the business is assessed and restructured. The administrator appointed to oversee the process takes control of all banking facilities, loan arrangements and other assets of the company.
The key objective when a company enters administration is to resolve or minimise any insolvency issues while also attempting to preserve jobs and returns for stakeholders. This is achieved by helping the company restructure their debts and finances in order to return to profitability. During this period, the administrator has full legal authority over all decisions made concerning the future of the business.
Creditors are unable to take action against a business while it is in administration without court approval. Administration provides an opportunity for companies facing financial difficulties to be rescued as opposed to being liquidated and shut down altogether.
If successful, this allows for continuity of operations as well as safeguarding jobs, but might involve various forms of restructuring such as asset sales or debt forgiveness.
Case studies
There are case studies either way of companies that emerged from administration as better companies and those that never exited administration. Virgin Australia is a success story – at least so far as surviving as a company is concerned. Investors who lost all their money would beg to differ to the argument that it was a successful exit. But the company emerged with its debt wiped and it was able to restructure itself into a profitable airline. Now, it is a potential IPO candidate!
Wellness & Beauty Solutions was a company that never emerged, entering administration in 2021 just 2 days after JobKeeper was stopped (coincidence?). It never found a new buyer for the business and was removed from the list within a year. Nonetheless, some of its assets were acquired by Hiro Brands.
Is it good to buy a company that has exited a voluntary administration?
Whether it is a good decision to buy a company that is emerging from voluntary administration depends on several factors.
Firstly, it is important to consider the background and history of the company in order to determine its potential for success. The financial state of the company should be evaluated to assess whether or not it has sufficient resources to continue operations and grow.
Additionally, it is important to evaluate the management team in place and their ability to make sound decisions for the future of the company.
Another key factor to consider is what type of voluntary administration process did the company go through? Did they restructure financially, engage in negotiations with creditors, or file for bankruptcy? Knowing this information will provide insight into how well-equipped the management team may be in running the business.
Timing is also critical. You shouldn't buy it on the day it restarts trading and likely jumps from the price the exit deal was conducted as, because liquidity may dry up and investors may not be able to exit. If you can somehow get in before listing, it might be a good deal.
Overall, buying a company that is emerging from voluntary administration can be risky but may pay off if done correctly. Careful evaluation of all aspects of the business should be done prior to investing in order to ensure success in the long run.
Stocks Down Under Concierge is here to help you pick winning stocks!
The team at Stocks Down Under have been in the markets since the mid-90s and we have gone through many ups and downs. We have written about every sector!
Our Concierge BUY and SELL service picks the best stocks on ASX. We won't just tell you what to buy – we give you a buy range, price target and stop loss level in order to maximise total returns. And we will only recommend very high conviction stocks where substantial due diligence has been conducted.
Our performance is well ahead of the ASX200 and All Ords.
You can try out Concierge for 3 months … for FREE.
GET A 3-MONTH FREE TRIAL TO CONCIERGE TODAY
There's no credit card needed – the trial expires automatically.


Stocks Down Under
Average rating:
0 reviews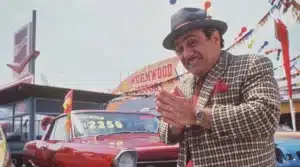 Why do ASX companies raise capital at a discount? This is a question many investors ask when they are diluted…
The relationship between the performance of Airline stocks and fuel prices has seemingly been forgotten in the past couple of…
African mining countries offer a lot of potential for ASX resources companies and their investors, but also a lot of…