We all know high interest rates impact tech stocks. But while most investors would know that fact, not all investors would be aware of just how they do. In this article, we will answer what question.
Do you need solid trading & investment ideas on the ASX? Stocks Down Under Concierge can help!
Concierge is a service that gives you timely BUY and SELL alerts on ASX-listed stocks – with price targets, buy ranges, stop loss levels and Sell alerts too. We only send out alerts on very high conviction stocks following substantial due diligence and our stop loss recommendations limit downside risks to individual stocks and maximise total returns.
Concierge is outperforming the market by a significant margin!
GET A 3-MONTH FREE TRIAL TO CONCIERGE TODAY
How exactly do high interest rates impact tech stocks?
Higher interest rates can have a significant impact on tech stocks – in 6 ways:
Firstly, as interest rates increase, so does the cost of borrowing money. Consequently, companies in the technology sector are likely to face higher costs for capital. This inevitably leads to reduced profits and lower stock prices.
Secondly, higher interest rates might be (and are) leading to reduced consumer spending on tech products and services due to consumers having less disposable income. Consumers may delay purchasing decisions until they feel they can afford them, which could cause tech companies' revenues to suffer.
Third, we note that higher interest rates mean analysts assign a higher discount rate to tech stocks' future cash flows, thereby hitting their valuation. This means that businesses in the technology sector are more likely to feel the effects of rising interest rates than those in other sectors.
Fourth, with higher interest rates also comes an increase in bond yields, which makes it a more attractive investment option than investing in stocks. As such, investors may start to move their money away from the stock market and into bonds instead. This could cause tech stocks to lose value as investors take their money out of the market and put it into bonds instead.
Fifth, rising interest rates often lead to an increase in inflation which can be detrimental to tech companies who must continuously innovate in order to stay competitive. Since innovation costs money that may not be available due to inflationary pressures on businesses' budgets, companies may not be able to keep up with their competitors who are able to invest more resources into R&D activities. This could result in decreased sales and stock values for those companies within the tech sector.
Sixth, an increase in interest rates could make it difficult for tech companies to obtain financing as lenders may be less willing to lend at higher rates. This could impede their ability to innovate and expand into new markets, leading to negative impacts on their stocks.
We would also note that the impact is magnified not just because interest rates are rising so fast, but because it had been an entire decade of non-stop growth. Even companies that aren't going backwards are going to steady states and this is different to being a high-growth company.
So are tech stocks doomed until interest rates fall?
Some are, but not all. Profitable tech stocks that are in the midst of long term growth opportunities will do just fine. Tech stocks doing it tough will be those that are not profitable and in the midst of large markets where they only have a small market share.
Two of our preferred opportunities for tech stocks include IT services and the Cloud. Companies in the former space include Atturra (ASX:ATA) and Cirrus Networks (ASX:CNW), while companies in the latter include TechnologyOne (ASX:TNE), ReadyTech (ASX: RDY) and Objective Corporation (ASX:OCL).
Stocks Down Under Concierge is here to help you pick winning stocks!
The team at Stocks Down Under have been in the markets since the mid-90s and we have gone through many ups and downs. We have written about every sector!
Our Concierge BUY and SELL service picks the best stocks on ASX. We won't just tell you what to buy – we give you a buy range, price target and stop loss level in order to maximise total returns. And we will only recommend very high conviction stocks where substantial due diligence has been conducted.
Our performance is well ahead of the ASX200 and All Ords.
You can try out Concierge for 3 months … for FREE.
GET A 3-MONTH FREE TRIAL TO CONCIERGE TODAY
There's no credit card needed – the trial expires automatically.


Stocks Down Under
Average rating:
0 reviews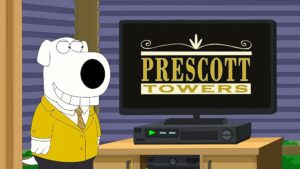 The Rule of 72: Why it might be useful to consider when investing in Stocks Investing in stocks can be…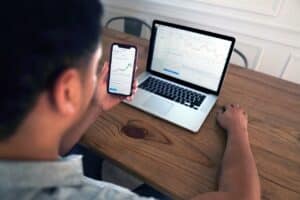 How to tell which stocks to buy? Investing in markets such as the ASX can be an exciting and profitable venture,…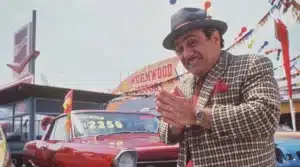 Why do ASX companies raise capital at a discount? This is a question many investors ask when they are diluted…