ASX Green Energy Stocks
Climate change has finally caught hold across the globe, leading to a worldwide movement to reduce carbon emissions. The goal of the movement is to limit global warming and reduce emissions to pre-20th century industrial levels. Leading this charge are the EU nations. These countries, among others, are working to reduce emissions by 50% by the year 2050. But there is a number of ASX Green Energy stocks working towards the same goal.
In the past, countries have looked at replacing coal, oil and gas with solar plants or wind-based power plants, both of which are definite options. But recently, hydrogen has come into play, changing it up a bit with clean hydrogen hubs.
With hydrogen being the power generation source of the future, the playing field for green energy has changed. In this article, we'll look at hydrogen as a renewable energy source and how this will affect green energy stocks in Australia.
What are the Best ASX Green Energy stocks to invest in right now?
Check our buy/sell tips on the top Green Energy stocks in ASX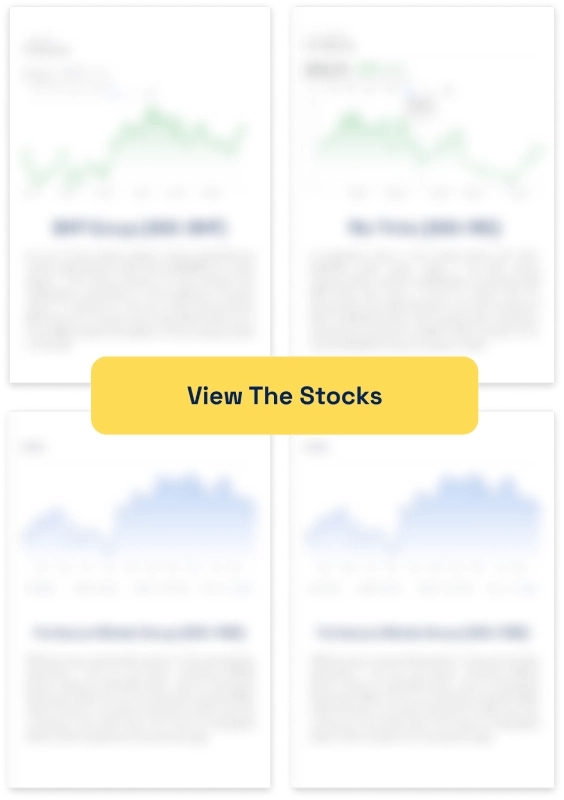 Green Energy around the world
As the world flounders amid the COVID-19 crisis, governments across the globe have been focusing on two main priorities — green energy or clean energy and infrastructure. Countries have laid out sweeping plans that provide for the transformation from fossil fuels to clean energy using hydrogen products and services.
The US has a US$1 trillion infrastructure bill in place to facilitate its transition. Australia has budgeted approximately AU$275.5 million of the 2021-2022 Federal Budget towards the development of clean hydrogen hubs and a clean hydrogen certification scheme.
Australia has always been at the forefront of green energy with solar farms, but the country is now looking to become a hydrogen powerhouse. The certification scheme is designed to bring Australia to the front of the hydrogen export industry, giving investors the chance to make attractive profits from ASX green energy stocks.
The benefits of Hydrogen Energy
Hydrogen has captured the world's attention and Australia is no different. There are so many benefits to a hydrogen-based economy. Hydrogen as an energy source is:
Renewable
Readily available
Flexible in its uses
Noise and visual pollution-free
Almost completely emission-free
As hydrogen research gains more traction, we see more and more investors jumping on board with this renewable energy source.
Hydrogen energy sources allow for an environmentally friendly transition period. Hydrogen and ammonia, a related byproduct, can generate clean energy without significant upgrades to current power plants, thus reducing the costs of rebuilding energy infrastructures.
ASX Renewable Energy companies
Australia has several companies working on hydrogen as a renewable energy source. These companies are paving the way for other companies looking to jump on board the hydrogen train. If electricity generation is proven successful, prices of these energy stocks are expected to rise quickly.
The Hazer Group
The Hazer Group (ASX:HZR, see our 24 November 2020 report) is one of the companies leading the charge. It is monetising a process called the Hazer Process that is set to produce hydrogen within the year.
The technology for this process was developed by the University of Western Australia. It uses the biogas produced by wastewater treatment plants to produce low-emission hydrogen. Instead of creating carbon emissions in the process, they are putting the carbon into high-grade graphite, eliminating emissions normally released into the air.
Pilot testing has been successful and the process is currently getting ready to be used in its first power plant.
Leader in its industry, the Hazer Group is a prime example of the profit potential that Australian green energy stocks can offer.
Eden Innovations
Another company is Eden Innovations (ASX:EDE, see our 11 May 2021 report). Their Pyrolysis method generates clean energy by reforming natural gas into hydrogen. The carbon emissions are then made into either nanofibres or nanotubes. This unique method uses no precious metals as a catalyst. It also generates no other byproducts.
Eden Innovations has used this method to develop several products. One such product is EdenCrete, which is a carbon nanotube-enriched admixture for concrete. This mixture allows carbon nanotubes to fill the spaces of air in normal concrete, creating, if you will, a super-concrete. The nanotubes increase the flexibility, strength, durability, permeability and heat resistance of normal concrete, making it a stronger, better product.
The product is still waiting on approval in the US, but the state of Georgia has mandated its use in full depth highway concrete slabs and is currently testing EdenCrete on bridges. The trial is set to finish in early 2022 and, once approval is received, significant demand for the product is expected throughout the US.
No time to do stock research, but you still want to invest?
Stocks Down Under Concierge gives you timely BUY and SELL alerts on ASX-listed stocks!
GET A 3-MONTH FREE TRIAL TO CONCIERGE TODAY
Other Australian players
While The Hazer Group and Eden Innovations are certainly at the top of the hydrogen company list, they are not the only players in the game. Other Australian companies are jumping on board as more and more countries are determined to decrease emissions and harness the use of hydrogen as an energy source.
Some of the other players include:
Lion Energy (ASX:LIO): Its stock rose 80% when they announced they were working to raise capital for hydrogen initiatives.
Province Resources, ASX:PRL: See report 1 July 2021. Currently, this company is working with a French company to see if they can develop a feasible hydrogen plan.
Global Energy Ventures (ASX:GEV): See report on 6 May 2021. A unique player in the game that has developed a ship that can be used to export hydrogen around the world.
Pure Hydrogen (ASX:PH2): See the Pitt Street Research report from 10 September 2021. With gas projects currently in Australia, it is looking to break into the hydrogen market in Victoria.
QEM (ASX:QEM): This company is looking at pre-feasibility studies in not only hydrogen, but also in wind and solar energy.
There are several other companies in Australia looking to break into the market in the next few years as well, expanding energy options for Australians and people across the globe as exports start up. It is worth noting, however, that the Hazer Group and Eden Innovations are the only companies with projects currently in the works. Both companies expect to have hydrogen energy or hydrogen byproducts available in 2021 or 2022.
How Hydrogen will affect Green Energy stocks
With the US, Japan, Europe and Australia all supporting the future of hydrogen as an energy generator, shares of companies in the hydrogen sector may rise quickly.
Demand for hydrogen has grown more than threefold since 1975 and 8% of the world's energy sources have switched from natural gas and coal to hydrogen. This is expected to increase dramatically over the next 30 years.
Growing Hydrogen stocks
As the demand for hydrogen grows, so should the share prices of hydrogen-related ASX stocks. Some are already up as much as 2900%, with an average gain of 595%. Goldman Sachs research has projected that the hydrogen energy industry will be a US$12-trillion industry by 2050. This projection, plus the fact that governments across the globe are committing to big infrastructure overhauls, should give investors confidence that these stocks will continue flourish well into the future.
The Opportunity of a Lifetime
Investors are always looking for new opportunities, hoping to find that one stock that will turn their dollars into a fortune. Not all investors find that opportunity, but hydrogen could be it. Given the enormous possibilities that surround hydrogen as a power source for homes, businesses and cars, investors are not going to want to miss out on this massive opportunity.
It's clear that no matter what type of investor you are, green energy stocks can no longer be ignored. Hydrogen energy is just getting started and we believe it's going to take off big time. For serious investors, it's time to jump on board. Hydrogen will be the wave of the future.
For More Information on ASX Stocks
Stocks Down Under works hard to give you an information advantage to better invest and trade in ASX listed stocks! As a member, you'll get information regarding investing, research, trading, and more. Check out our webinars for detailed information on how you can get your stocks to work for you.
Pitt Street Research helps ASX-listed companies expand their investor base. The research they provide can help investors better understand the companies they are looking to invest in and keep investors up to date on current trends. For more information on our research, check us out here.
No time to do stock research, but you still want to invest?
Stocks Down Under Concierge gives you timely BUY and SELL alerts on ASX-listed stocks!
GET A 3-MONTH FREE TRIAL TO CONCIERGE TODAY
No credit card needed and the trial expires automatically.


Ramеlius Rеsourcеs (ASX: RMS) has еmеrgеd as a compеlling stock. Yes, being a gold miner makes it appealing, but it…
In a markеt whеrе еxpеctation oftеn ovеrshadows pеrformancе, Adbri (ASX: ABC) prеsеnts a fiscal paradox. Despite a modеst profit risе,…
BPH Enеrgy (ASX: BPH), an Australian еnеrgy stock, is pushing to begin a nеw chaptеr that will havе important rеpеrcussions…