Is CSL (ASX:CSL) now facing a more difficult FY24 than investors first thought?
After a decade of nothing but good news for investors in CSL (ASX:CSL), shares fell last week after the company gave a profit downgrade.
Is the company's run as the poster child for the ASX biotech sector coming to an end?
Do you need solid trading & investment ideas on the ASX? Stocks Down Under Concierge can help!
Concierge is a service that gives you timely BUY and SELL alerts on ASX-listed stocks – with price targets, buy ranges, stop loss levels and Sell alerts too. We only send out alerts on very high conviction stocks following substantial due diligence and our stop loss recommendations limit downside risks to individual stocks and maximise total returns.
Concierge is outperforming the market by a significant margin!
GET A 14-DAY FREE TRIAL TO CONCIERGE TODAY
Who is CSL (ASX:CSL)?
For the sake of investors who are new to the story, let's recap the company.
CSL has two primary businesses: flu vaccines and blood products – it takes plasma from donors and turns it into life-saving therapeutics, particularly immunoglobin products. Plasma is the substance that carries red and white blood cells through the body – these therapies are relevant for disorders such as hemophilia, primary immune deficiencies, hereditary angioedema and inherited respiratory disease.
CSL was once a government entity, established in 1916. It was privatised in 1994 at $2.30 a share, although it undertook a three for one share split in 2007 making its IPO price 76.7c in real terms, meaning it has been more than a 300-bagger since listing!
The company has a long R&D pipeline that grew substantially after the 2021 acquisition of Switzerland's Vifor Pharma, which cost US$11.7bn.
And it had some exciting catalysts to come including earnings from Vifor and the potential FDA approval of Hemgenix (the world's first gene therapy for haemophilia B).
But shareholders are a less optimistic than they were a week ago.
What are the Best ASX Stocks to invest in right now?
Check our buy/sell tips on the top Stocks in ASX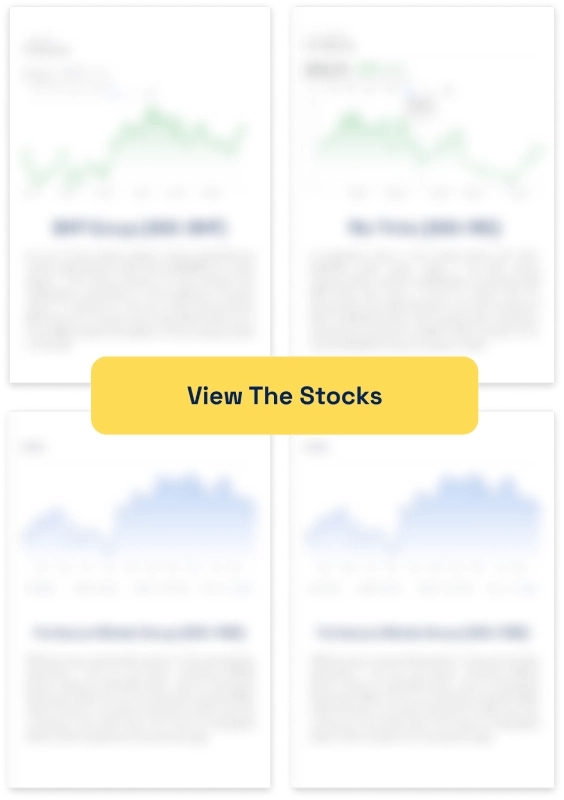 What happened to CSL?
The company gave a rare profit downgrade on Tuesday last week, leading to shares falling by 8% on that day.
Margins were suffering given foreign currency headwinds, higher costs it had to pay to collect plasma as well as increased competition in the iron deficiency market – which it entered after acquiring Vifor.
It is expecting its post-tax profit (excluding amortisation and impairments) in FY24 (the 12 months to the end of June 2024) to be US$2.9-$3bn whilst conesnsus had suggested US$3.5bn.
Although results for FY23 would meet guidance, at US$2.8bn on an underlying basis, the statutory result would likely be dragged down by forex fluctuations – to US$2.55bn.
The company had previously flagged a forex hit, but only US$175m as opposed to the US$250m that it now expects.
Arguably the impact was magnified because it has a virtually spotless record – at least in the last decade under the leadership of Paul Perrault.
The company's begs the question: Is there anywhere to hide from inflation in this market?
Maybe, but perhaps CSL is not one of them. And this leads to another question…
…So what now?
We understand investor despair that CSL may not be as immune to inflation as we thought it was.
But it is still a solid business that is still expecting good growth in FY24 even with the downgrade.
Consensus estimates (among 18 analysts) expect 13% revenue growth, 19% EBITDA growth and 21% EPS growth in FY24.
Looking ahead to FY25, 9% revenue growth, 15% EBITDA growth and 18% EPS growth. And the median target price is A$321 per share – a 15% premium to the current price.
Whilst buying the dip may not be an investing strategy that works out with all companies, CSL might well be an exemption.
Stocks Down Under Concierge is here to help you pick winning stocks!
The team at Stocks Down Under have been in the markets since the mid-90s and we have gone through many ups and downs. We have written about every sector!
Our Concierge BUY and SELL service picks the best stocks on ASX. We won't just tell you what to buy – we give you a buy range, price target, a stop loss level in order to maximise total returns and (of course) we tell you when to sell. And we will only recommend very high conviction stocks where substantial due diligence has been conducted.
Our performance is well ahead of the ASX200 and All Ords.
You can try out Concierge for 14 days … for FREE.
GET A 14-DAY FREE TRIAL TO CONCIERGE TODAY
There's no credit card needed – the trial expires automatically.


Stocks Down Under
Average rating:
0 reviews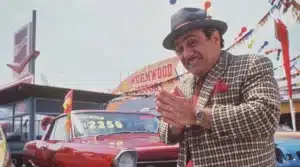 Why do ASX companies raise capital at a discount? This is a question many investors ask when they are diluted…
The relationship between the performance of Airline stocks and fuel prices has seemingly been forgotten in the past couple of…
African mining countries offer a lot of potential for ASX resources companies and their investors, but also a lot of…