Bank of Queensland (ASX: BOQ) is banking on the strength of the Australian economy
Bank of Queensland (ASX: BOQ) shares spiked almost 11% yesterday after the company announced its FY22 results: a net profit after tax (NPAT) of $426m, a 15% improvement over FY21.
No time to do stock research, but you still want to invest?
Stocks Down Under Concierge gives you timely BUY and SELL alerts on ASX-listed stocks!
Get a 14-day FREE TRIAL to CONCIERGE now
Fears of tumbling house prices dragged BOQ's share price lower
Bank of Queensland's results were surprisingly good, especially after the market's bearish sentiment on the stock dragged the share price lower from its high of almost $10 in October 2021 to a low of $6.50 in October 2022.
The reasons for the market's lack of interest in the stock over the last year were fears of tumbling house prices and borrowers' deteriorating credit scores due to spiking interest rates and a looming recession.
What are the Best ASX Stocks to invest in right now?
Check our buy/sell tips on the top Stocks in ASX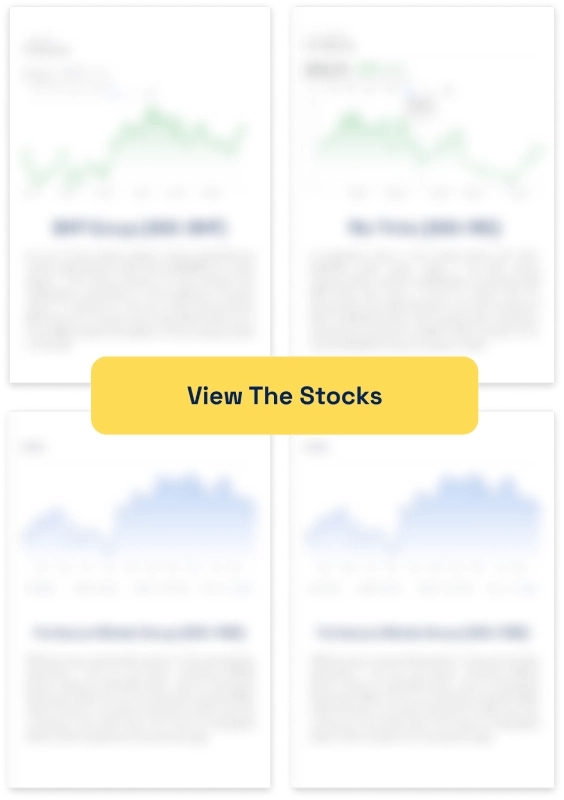 Recessionary fears for the Australian economy may likely prove overdone
According to RBA's economic outlook, the Australian economy is expected to grow strongly in 2022 before slowing down in 2023. Household incomes are being sustained by strong labour demand, which is leading to stronger wage growth. Household balance sheets are in generally in good shape, underpinned by a high level of savings.
Against those positive drivers of consumption, the RBA mentions the high inflation and rising interest rates, which are raising the cost of living and will weigh on households' spending.
The RBA notes uncertainty about how the aforementioned competing forces will net out and the balance could shift considerably over time. We argue that future economic developments are likely to be positive as we see easing supply chain issues as China relaxes its strict COVID-zero policy.
China's
COVID
-zero
policy's socioeconomic toll is becoming unbearable for the country
The reason why China has refused to follow the rest of the world to live with COVID rather than keep fighting it is an unanswered question. But the costs associated with the policy are becoming increasingly unbearable for the country.
The high socioeconomic costs associated with China's COVID-zero policy have started to weaken the social foundation for the policy, according to an article published on the University of California Press. "National pride over the successful containment of the pandemic is giving way to uncertainty and anxiety."
China's economy and people are suffering
Each lockdown impacts the country's supply chains and businesses. Consequently, China's economy shrank by 2.6% in the three months to June 22. Besides the June 2020 quarter, this was the first quarterly GDP contraction the country has witnessed in more than 10 years.
Nearly 20% of the country's young population is unemployed (Grid News), and the costs of conducting millions of COVID tests every week and providing supplies to homes have put substantial financial pressure on local governments.
We expect China to ease its zero-COIVD policy in the near future
For these reasons, there are now speculations that the Chinese government will start to relax its strict COVID policy after the Communist Party congress in October, where Xi Jinping is expected to stay on as China's president for a third term.
Relaxing COVID policies in China would have a positive impact on the world economy. Supply chain issues would start to ease and we believe the Australian market would be a primary beneficiary of more Chinese consumer spending. In turn, this would benefit the Australian banking system, including Bank Of Queensland.
Bank of Queensland has strong financials
Bank of Queensland shares are currently trading at a forward P/E multiple of 10x and a P/BV of 0.7x. The company is paying 46 cents in dividends from the earnings per share of 62.3 cents that it made in FY22, which gives it an attractive dividend yield of 6.1% at the current price of around $7.60. A fully franked final dividend of 24 cents is scheduled to be paid on 17 November 2022 with an ex-date of 27 October 2022.
In FY22, the bank's housing and business loan portfolios both grew by 7% and its net profit after tax grew by 15%. The increase in profits was driven by increases in higher asset balances and non-interest income.
Net interest income dropped by 1% as the bank's net interest margin for the year was 1.74%, 12 basis points lower than the year before. Bank of Queensland mentioned industry competition and higher fixed-rate volumes as the reasons for the decline in its net interest margins.
Bank of Queensland has a strong capital position with a common equity capital ratio of 9.57%, which far exceeds APRA's minimum requirement of 6.5%.
B
ank of Queensland
maintains a positive FY23 business outlook
The bank remains bullish on the Australian economy for the same reasons mentioned in the RBA economic outlook report, which we referred to in the beginning of our article, such as the low unemployment rates and solid household savings. The bank, however, acknowledges that there are uncertainties due to the elevated inflation, rising interest rates and weakening global economy.
How to play BoQ's stock? A 12-month target price of $8.50
Bank of Queensland's share price broke the downtrend on the back of FY22 results. From a technical analysis point of view, this makes the recent low at $6.50 a solid bottom for the share price. Therefore, we think possible price retracements towards $7.00 can be considered buying opportunities. Our first target for the share price is the 61.8% Fibonacci retracement level of the downtrend at $8.50. We expect BoQ's share price to reach this level in the next 12 months.
Stop loss of $6.50
As mentioned above, $6.50 can now be considered a solid bottom for the share price. Therefore, a confirmed break below this level would be a strong sign of bearishness on the stock that can open the way down to lower levels.
No time to do stock research, but you still want to invest?
Stocks Down Under Concierge gives you timely BUY and SELL alerts on ASX-listed stocks!
Get a 14-day FREE TRIAL to CONCIERGE now
No credit card needed and the trial expires automatically.


Frequently Asked Questions about Bank of Queensland (ASX: BOQ)
If investing in resources stocks (particularly junior explorers) is too risky, another option is investing in metal exchanges. But is…
Investors have been excited about Leo Lithium (ASX:LLL) over the past year and so have we! We thought this was…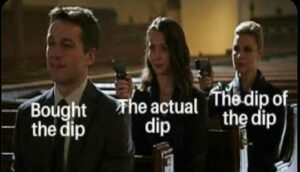 We recap the 5 top investing mistakes that investors make. These mistakes are not the only ones investors make, but…