In this article, we recap 5 of the best FY23 results reporting season. Although reporting season is not over yet, we thought it was not too early to recap 5 of the best results so far. By 'best results' we don't necessarily mean the highest profits or growth compared to the year before or that have exceeded consensus estimates the most. Instead, we are looking at companies investors weren't necessarily expecting to have as solid results as they have.
What are the Best ASX Stocks to invest in right now?
Check our buy/sell tips on the top Stocks in ASX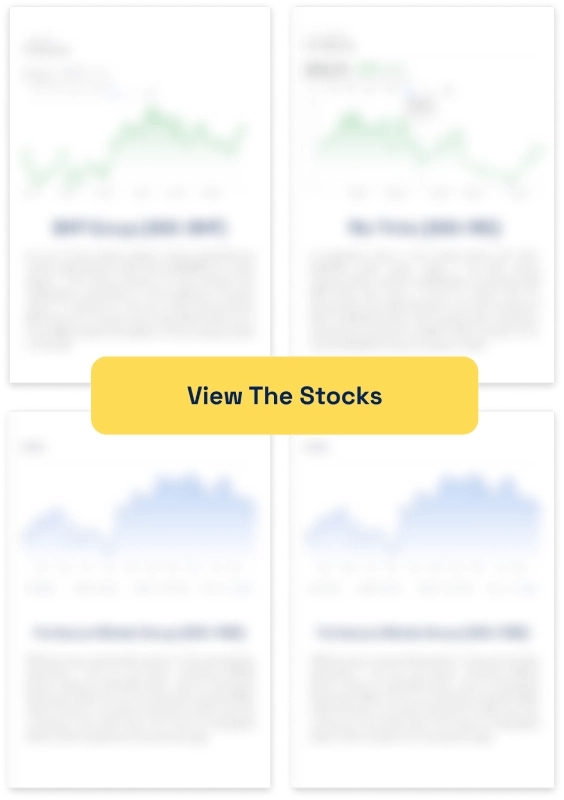 5 of the best FY23 results
CBA
Considering how the mortgage wars are taking their toll on all the banks' margins, CBA's result wasn't that bad. Its profit was $10.2bn, up 5% from FY22. The bank was able to grow its home loan book by 5% and business lending by 1.4x the system (by 11%) in spite of being the first big bank to cut cashback offers and not even offering a glamorous cashback offer to begin with. And it generated the majority of its book without the help of mortgage brokers.
CBA will be paying a $4.50 per share dividend – a yield of just over 4%.
Treasury Wine Estate (ASX:TWE)
Luxury goods have proven themselves remarkably resilient to the cost of living crisis and Treasury Wine Estates has been no exception. Further boosting the company has been the thawing of tensions between Australia and China, the company's largest market. The company's profit before Material Items and SAGRA was $376.1m, up 17%. Its statutory profit was down 3.3% to $254.5m, although it could've been worse.
The company's total revenue fell 2% to $2.4bn, but the average revenue per case rose 12.7% to $109.70.
Cettire (ASX:CTT)
Cettire is another luxury goods performer, being an ecommerce company. Its sales revenue rose 98% to $416.2m, active customers rose 63% to 423,000 and it made a $16m profit. The company told shareholders positive trading momentum was carrying forward into FY24, at least so far. Indeed, the company's FY23 results were boosted by momentum during the June quarter.
The one thing that soured Cettire's results was CEO Dean Mintz taking the opportunity to sell some more shares, selling 33.3m shares at $3 each.
JB Hi-Fi (ASX:JBH)
JB Hi-Fi was one of several stocks that saw a spending boom during lockdowns, other examples being furniture stores like Nick Scali (ASX:NCK) and Harvey Norman (ASX:HVN). But while furniture lasts for several years, electronic devices don't and so those who bought during lockdowns couldn't wait too long to come back. Total sales increased 4.3% to $9.63bn and its net profit was down 3.7% to $524.6m. But both figures were up 36% and 110% since COVID-19.
The company paid $3.12 per share in dividends, up nearly 120% since COVID-19 and an impressive yield of over 6%.
Carsales (ASX:CAR)
Sorry, did we neglect to mention that used cars was another sector that saw a boom during lockdowns? Well, either the boom is still going or cars even more important post-COVID – if the results are any guide. Its revenue was $942.2m, up 18%, and its profit was up 300% from $160.8m to $645.6m.
The results were driven by growth in car sales all markets – Australia, North America, Asia and Latin America alike – not to mention the company's new advertising technology segment.
Stocks Down Under Concierge is here to help you pick winning stocks!
The team at Stocks Down Under have been in the markets since the mid-90s and we have gone through many ups and downs. We have written about every sector!
Our Concierge BUY and SELL service picks the best stocks on ASX. We won't just tell you what to buy – we give you a buy range, price target and stop loss level in order to maximise total returns. And we will only recommend very high conviction stocks where substantial due diligence has been conducted.
Our performance is well ahead of the ASX200 and All Ords.
You can try out Concierge … for FREE.
GET A FREE TRIAL TO CONCIERGE TODAY
There's no credit card needed – the trial expires automatically.


Stocks Down Under
Average rating:
0 reviews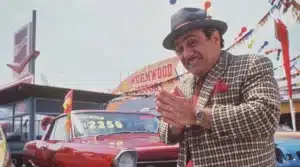 Why do ASX companies raise capital at a discount? This is a question many investors ask when they are diluted…
The relationship between the performance of Airline stocks and fuel prices has seemingly been forgotten in the past couple of…
African mining countries offer a lot of potential for ASX resources companies and their investors, but also a lot of…