With few ASX companies with share prices over $100, you'd be forgiven for thinking it is an expensive share price. Overseas, share prices higher than $100 is far more common. Granted, they might think Berkshire Hathaway has an expensive share price at over US$500,000. But in this article, we recap why looking at an individual share price and judging it as expensive on that fact alone is not correct.
Spoiler alert: don't look at the share price. Instead, you need to look at the company's market capitalisation to see how much it is worth.
Do you need solid trading & investment ideas on the ASX? Stocks Down Under Concierge can help!
Concierge is a service that gives you timely BUY and SELL alerts on ASX-listed stocks – with price targets, buy ranges, stop loss levels and Sell alerts too. We only send out alerts on very high conviction stocks following substantial due diligence and our stop loss recommendations limit downside risks to individual stocks and maximise total returns.
Concierge is outperforming the market by a significant margin!
GET A 3-MONTH FREE TRIAL TO CONCIERGE TODAY
Expensive share prices are not determined by the individual share price alone
Consider Imugene (ASX:IMU) and Siteminder (ASX:SDR). Imugene's share price is only 12c while Siteminder is ~$3.00 per share. Is the latter more expense? An individual share would be, but the companies both have a market capitalisations of ~$800m.
At the end of the day, a share price is only determined by the number of shares on issue and the company's market capitalisation. Companies can have a similar market capitalisation while having vastly different share prices.
How then can some share prices be higher than others?
The biggest factor is where there the number of shares has not changed over time. Take radiology software stock Pro Medicus (ASX:PME) for instance. The share price is over $60 per share and it has not raised a single cent of capital since it listed. It would not be as high as it is if there had been capital raised and the number of shares on issue had been increased.
Share splits and consolidations
The number of shares on issue can also be changed by a share split (increasing shares on issue by 'splitting' a shareholder's individual shares into multiple) or share consolidation. Apple has split shares 5 times since its own IPO in 1980. Tesla is a company that has split shares too. Both companies (among the half dozen or so in the S&P 500 that do so every year) recognise there is a point where shares are perceived as being more expensive.
On the ASX, consolidations are more likely, especially among microcap resources companies trading at less than 1c per share.
Growth is important
But don't forget that a company's share price does not grow without a good performance by the company and demand for its products or services. In the example of Pro Medicus (ASX:PME), it has successfully rolled out its software (Visage) in the US market. But it is also important to remember that it only pivoted to its current product in 2009 and struggled for many years prior to that. As the company rolled out Visage and it was adopted, demand increased for the stock and investors continued to pay a premium for it.
So don't dismiss a share price as being expensive just because it is over $100 per share. When it comes to valuation, it's the market capitalisation that matters.
Stocks Down Under Concierge is here to help you pick winning stocks!
The team at Stocks Down Under have been in the markets since the mid-90s and we have gone through many ups and downs. We have written about every sector!
Our Concierge BUY and SELL service picks the best stocks on ASX. We won't just tell you what to buy – we give you a buy range, price target and stop loss level in order to maximise total returns. And we will only recommend very high conviction stocks where substantial due diligence has been conducted.
Our performance is well ahead of the ASX200 and All Ords.
You can try out Concierge for 3 months … for FREE.
GET A 3-MONTH FREE TRIAL TO CONCIERGE TODAY
There's no credit card needed – the trial expires automatically.


Stocks Down Under
Average rating:
0 reviews
If investing in resources stocks (particularly junior explorers) is too risky, another option is investing in metal exchanges. But is…
Investors have been excited about Leo Lithium (ASX:LLL) over the past year and so have we! We thought this was…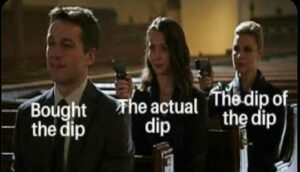 We recap the 5 top investing mistakes that investors make. These mistakes are not the only ones investors make, but…