Predictive Discovery (ASX:PDI): It's got a 4.2Moz gold deposit, but should you buy now?
Few stocks have ever gained more than 700% in a day, but Predictive Discovery (ASX:PDI) did just that back in April 2020. And it was for good reason, it looked like it stumbled across a monster of a gold discovery at its Kaninko project in the African nation of Guinea.
Fast forward to May 2023 and Predictive Discovery has a 4.2Moz resource at the project. Shares are well ahead of where they were a few years ago but have stagnated in recent times. Where to next?
Need good investment ideas?
Concierge is outperforming the broader market by a wide margin!
You can try out Concierge for 3 months … for FREE.
GET A 3-MONTH FREE TRIAL TO CONCIERGE TODAY
Meet Predictive Discovery
Predictive Discovery first listed at the end of 2010 and spent nearly a decade prospecting a number of African projects. It was far from an easy period – highlighted by the kidnapping and murder of a senior employee of its joint venture partner at a project in Burkina Faso.
It only picked up its holdings in Guinea during 2018. But it hit the jackpot in 2020, finding numerous gold intercepts and one very, broad gold-rich zone at least 450m long. The rest is history. By October 2021, Predictive Discovery had a Maiden Resource of 3.6Moz of gold and this was further upgraded to 4.2Moz (76.8Mt @ 1.69g/t gold) in August 2022.
The project
Predictive Discovery's Bankan project lies in Guinea, in the Birimian Greenstone Belt – an area of the country that has been significantly under explored until recent times. It has a 4.2Moz Mineral Resource spread across two separate deposits that lie within a few kilometres of each other. Exploration work remains ongoing, although a Scoping Study on what has already been found is underway and due to be completed by this year's end.
Predictive Discovery might appear a match made in heaven for gold investors. It is planning for a Scoping Study and ESIA to be completed this year to facilitate permitting thereafter. It is backed by several resource and gold focused investors which hold ~25% between them). Test work has indicated simple metallurgy if and when the project enters production. And there could well be more major discoveries at the project.
So what are the issues facing Predictive Discovery?
We see 3 in particular.
1. Jurisdictional risk
First is jurisdictional risk. Guinea is a mature mining jurisdiction with the sector being important to Guinea's economy – contributing 30% to government revenues, 18% to the economy and 78% to government revenues. Guinea is the world's third largest bauxite producer and exporter and hosts several gold mines, led by NordGold's Lefa mine and AngloGold Ashanti's Siguiri mine.
The country is rated third by the Fraser Institute in its Investment Attractiveness for Africa Index. It trails Morocco and Ghana, but beats countries such as Tanzania, South Africa and Namibia. Nonetheless, the country has had government coups and the most recent was in September 2021. This not only raised uncertainty as to what new regulations would face the company but even if the project (now that we knew it was something) would comply with regulations. You see, the project lies in a National Park (the Upper Niger National Park to be precise) and it was in a protected area where mining was not permitted as a general rule.
However, there have been precedents for exceptions to be made, especially when they lie outside of core conservation area. And when permits are granted, they tend to last for 25 years and can be renewed (Anglo's was recently).
Predictive Discovery is conducting an ESIA (Environmental Social Impact Assessment) process to obtain the permit, essentially meaning they will show the government that it will not detriment the environment but perhaps even improve them. In Guinea, royalties are 5% (plus a 1% contribution to local development), corporate tax is 30% and the state's free carry is 15%.
2. Commodity risk
Second is the risk in broader commodity markets along with gold specifically. Predictive Discovery will inevitably fluctuate in the near term with gold prices. Gold typically does well in times of economic uncertainty and high-inflation due to its perception as an investor hedge. But this has not been the case in 2022. You could argue that investors have found other ways t store wealth. Put this to one side and the biggest alternative use for gold is jewellery.
That's why investors have been more excited about battery metals stocks.
3. More work to do and there has to be more money
As good as the resource looks, only 42.7Mt is Indicated while the rest is inferred. Both are below the 'Measured' classification. What's the big deal? Well there isn't as high a level of confidence as there would be at the measured level.
There needs to be more exploration work to upgrade this, otherwise we can't be certain about the ultimate development of the project. Predictive Discovery is doing this, optimistic that the BC deposit (that has only a fraction of the total resource) has more gold.
Inevitably, the company will need to raise more capital with just $19.4m in the bank as at March 31 2023 (enough to last just over 1 quarter at current burn rates). It shouldn't have trouble raising fresh capital because it has a proven track record of doing so. However, it will be dilutive for shareholders.
Investors not in yet should wait until next year
In our view, investors that aren't already shareholders should keep an eye on Predictive Discovery but wait until next year before buying in. Specifically, they should wait to see if the company has a permit and the current scoping study is complete. This will provide certainty as to whether or not it can be developed and if so, can be done economically.
But even then, production will be at least 3 years away. Investors wanting more near-term companies have other options available, such as Leo Lithium (ASX:LLL).
Stocks Down Under Concierge is here to help you pick winning stocks!
The team at Stocks Down Under have been in the markets since the mid-90s and we have gone through many ups and downs. We have written about every sector!
Our Concierge BUY and SELL service picks the best stocks on ASX and will give you a buy range, price target and stop loss level in order to maximise returns. Our performance is well ahead of the ASX200 and All Ords.
You can try out Concierge for 3 months … for FREE.
GET A 3-MONTH FREE TRIAL TO CONCIERGE TODAY
There's no credit card needed – the trial expires automatically.


Stocks Down Under
Average rating:
0 reviews
If investing in resources stocks (particularly junior explorers) is too risky, another option is investing in metal exchanges. But is…
Investors have been excited about Leo Lithium (ASX:LLL) over the past year and so have we! We thought this was…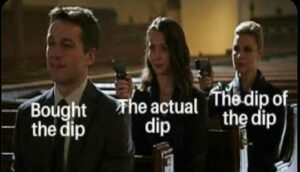 We recap the 5 top investing mistakes that investors make. These mistakes are not the only ones investors make, but…