Good Drinks Australia (ASX: GDA) brews and sells beer, cider and other beverages in Australia. The company offers its products under the Gage Roads, Masto's, San Miguel and other brands. Its main brewery facility is located in Palmyra, WA, and produces more than 17 million litres annually. GDA also operates hospitality venues across Australia.
No time to do stock research, but you still want to invest?
Stocks Down Under Concierge gives you timely BUY and SELL alerts on ASX-listed stocks!
GET A 3-MONTH FREE TRIAL TO CONCIERGE TODAY
Mighty Craft's share price rally has led us to Good Drinks
The primary reason why Good Drinks has caught our attention today is because of a recent rally in the share price of Mighty Craft (ASX: MCL), a craft beverage producer and a peer company of Good Drinks.
The rally in Mighty Craft's share price accelerated after the company reported an 81% year-over-year increase in cash receipts during the September quarter to over $20m (point 1 on Mighty Craft's chart). Its share price rose from its Corona Crash low of 13 cents in in Mid-October 2022 to a high of 25 cents in early November 2022 and on its way broke the downtrend and the resistance level of 20 cents.
❶ Mighty Craft announces its 1Q23 Business Highlights & Cashflow (See the announcement)
A massive demand recovery for craft beverages has occurred
Mighty Craft's September quarter results were especially impressive as this period normally sees low sales volume from a seasonality perspective. The company also expects very strong October sales of about $9m.
We expect to see a similar sales recovery in other craft beverages producers, such as Good Drink Australia. The reason is because Australia has put the pandemic behind it and all hospitality venues that serve craft beverages are now open and hospitality conditions have returned to normal. So people are enjoying their regained freedom to spend more quality time at bars, pubs and clubs.
The peak trading season is yet to come
Traditionally, the December quarter has been the peak season for beverages producers and given the growth trajectory in the demand for craft beverages seen in the September quarter, we should be expecting a surprisingly strong sales for beverages producers coming into the December holidays.
Demand for craft beer continues to grow
Total per capita consumption of beer in Australia has been steadily declining since the mid-1970's. The reason is because consumers have cut their alcohol consumption and shifted their preference towards wine and spirits and more recently cider.
The good news for Good Drinks investors, however, is that despite this decline in per capita beer consumption, demand for craft beer has considerably grown in recent years, driven by younger generations living in inner-city areas, which suggests a generational shift in demand for craft beer with long-term implications.
Good Drink's stock is more attractively valued than that of Mighty Craft's
Mighty Craft's revenue has grown exponentially in the last four years, from $4m in FY19 to $62m in FY22, but so have its losses, from $1.5m to $20.5m. In the meantime, Good Drinks' revenue increased from $39m in FY19 to $70 in FY22 with almost $2m profits made in FY22.
Mighty Craft and Good Drinks are each covered by one analyst, and their estimates show expected substantial jumps in revenue in FY23 for both of those companies. However, based on the analysts' estimates, Mighty Craft is currently trading at an EV/EBITDA multiple of 30x for FY23, with the multiple for Good Drinks standing at 9.8x, which makes Good Drinks' valuation much more attractive than that of Mighty Craft, in our view.
Good Drinks has left all the good news for its 1H23 report
Good Drinks FY22 results were impacted by COVID-19 interruptions to the hospitality channels, but the company expects a return to normal trading conditions in FY23 as the country has come out of the pandemic situation.
As per the ASX rules, non-profitable companies, such as Mighty Craft, are required to announce their quarterly reports to the market, which is not the case for profitable companies like Good Drinks. We think had Good Drinks reported its September quarterly results as well, we would've seen a similar improvement in Good Drink's business. So we expect to see a significant improvement in the company's 1H23 results.
How to play Good Drinks' stock?
We expect the support level of 65 cents (the orange line on Good Drink's chart) to hold until the company announces its 1H23 results. In the case of a significantly improved financial performance in the period as we anticipate, Good Drink's share price can potentially break the downtrend (the redline on the chart) with a target price of 93 cents at the 61.7% Fibonacci retracement level.
Stop loss of 65 cents
We suggest using the support level of 65 cents as a stop loss level. A confirmed break below this level would indicate bearish sentiment on the stock that can open the way down to lower levels.
No time to do stock research, but you still want to invest?
Stocks Down Under Concierge gives you timely BUY and SELL alerts on ASX-listed stocks!
GET A 3-MONTH FREE TRIAL TO CONCIERGE TODAY
No credit card needed and the trial expires automatically.


Frequently Asked Questions about Good Drinks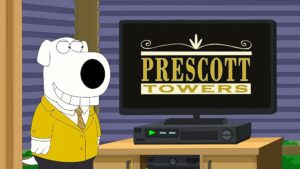 The Rule of 72: Why it might be useful to consider when investing in Stocks Investing in stocks can be…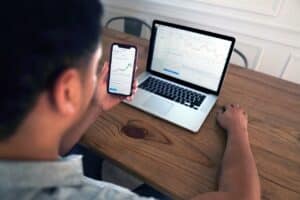 How to tell which stocks to buy? Investing in markets such as the ASX can be an exciting and profitable venture,…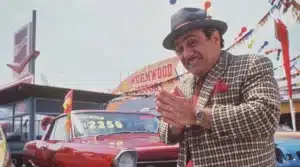 Why do ASX companies raise capital at a discount? This is a question many investors ask when they are diluted…