Smartpay Holdings (ASX: SMP) provides payment and transaction processing solutions for merchants and retailers in New Zealand and Australia. The company has about 40,000 Transaction terminals (EFTPOS) servicing more than 30,000 merchants.
No time to do stock research, but you still want to invest?
Stocks Down Under Concierge gives you timely BUY and SELL alerts on ASX-listed stocks!
Get a 14-day FREE TRIAL to CONCIERGE now
To learn more about Smartpay's business, Stocks Down Under subscribers can read our article about the company in Emerging Stocks Down Under.
Avoiding cash payments during COVID-19 drove Smartpay's share price
Smartpay's financial year ends on 31 March. So, the FY20 results reasonably represent the performance of the business prior to the pandemic. In that year the company generated revenues of $25.9m with $4.1m in losses. These results evolved to $44m of revenue and $2.8m of profits in FY22, representing a significant improvement as people limited cash payments to avoid the spread of the virus.
Improving profit margins
Smartpay's bottom line is benefiting from economies of scale as the number of customers and transaction volumes per customer increase. The company's gross profit margin improved from 27% in FY20 to 32% in FY22.
What are the Best ASX Stocks to invest in right now?
Check our buy/sell tips on the top Stocks in ASX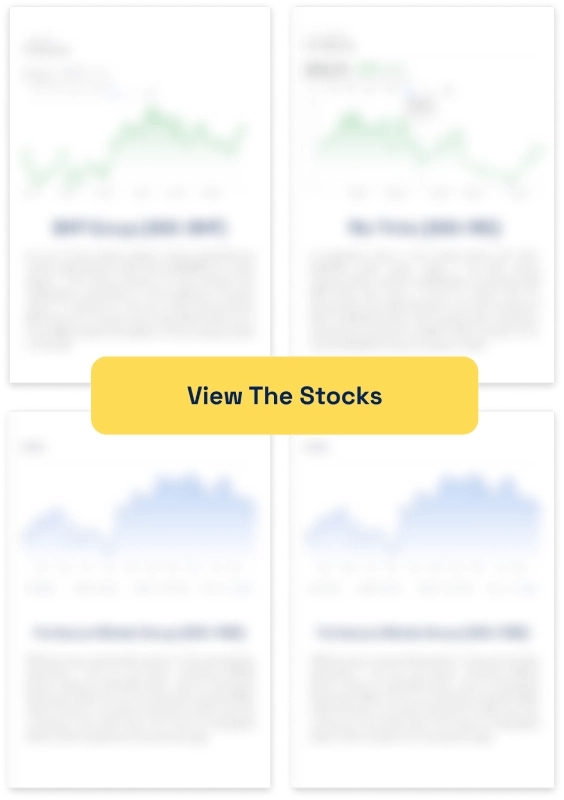 Increasing revenue
While the New Zealand side of the business remains steady with regard to the number of terminals, transaction volumes from taxi customers are increasing as the country's borders have reopened to travellers and tourists.
Australia, however, is where most of the growth opportunities lie and Smartpay's marketing investments largely go into this region. In the September quarter of FY23, SMP's Australia side of the business added more than 1,600 new transaction terminals and experienced a substantial 145% increase in Total Transaction Value (TTV) year-over-year.
People like to shop in-store after COVID-19
We think Smartpay's business is benefiting from increased in-store shopping. People are enjoying their post-COVID freedom to walk the malls and high streets while making their purchases, after two years of sitting at home and shopping online.
While the impacts of this trend to in-store shopping should normalise over time, we think the movement towards a cashless society will have a more profound and long-lasting impact on the demand for Smartpay's transaction terminals.
No more hits from convertible notes
Smartpay reported a loss of $13.9m in FY21, which was largely the result of non-cash fair value adjustment of the company's convertible notes as the stock's share price substantially appreciated during FY21.
Pleasingly, the company has noted that all of its convertible notes had matured by the end of FY22. So, no more risks of dilution or fair value adjustments from carrying convertible notes on SMP's balance sheet.
Smartpay is expected to deliver substantial EBITDA growth next year
Smartpay's stock is covered by two analysts and based on their estimates, the company is expected to deliver sales of $71m with an EBITDA of more than $16m in FY23, a whopping 240% increase year-over-year. The analysts expect further but slower EBITDA growth for FY24 and FY25.
Given the company's cumulative sales of over $35m in the first two quarters of FY23 and its increasing profit margins, those estimates for FY23 seem reasonable to us, which gives Smartpay an EV/EBITDA multiple of 10.9x for FY23, not bad for an emerging growth stock.
How to play Smartpay's stock?
SMP's share price has broken out of a 22-months channel (the blue lines on the chart). The share price has also broken above the resistance level of 70 cents.
As we expect Smartpay's financial performance to keep improving for the remainder of FY23, we think buying the dips and waiting for the next quarterly business update can be a good strategy to play this stock.
We think improving financial results can push Smartpay's share price to the previous high of 95 cents in the next few months.
Stop loss of 65 cents
A confirmed break below 65 cents would mean the share price has broken back down into the channel as well as below the important 70-cent level. From a technical analysis point of view, this would signal bearish sentiment on the stock that can open the way down to lower levels.
Long term investors can use the latest low of 57 cents as their stop loss to make sure they won't be whipsawed out of their positions due to the current volatile market.
No time to do stock research, but you still want to invest?
Stocks Down Under Concierge gives you timely BUY and SELL alerts on ASX-listed stocks!
Get a 14-day FREE TRIAL to CONCIERGE now
No credit card needed and the trial expires automatically.


Frequently Asked Questions about Smartpay
If investing in resources stocks (particularly junior explorers) is too risky, another option is investing in metal exchanges. But is…
Investors have been excited about Leo Lithium (ASX:LLL) over the past year and so have we! We thought this was…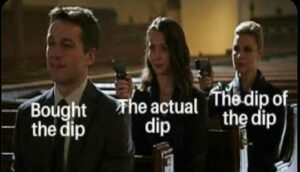 We recap the 5 top investing mistakes that investors make. These mistakes are not the only ones investors make, but…