Brent and West Texas Intermediate are two of the world's most popular benchmarks for crude oil pricing. But what are the differences between the two and which one is superior?
The difference between Brent and West Texas Intermediate comes down to location, differentials in supply and demand as well as quality differences, such as sulfur content. And taking all these traits into account, it is Brent that is considered to be superior and consequently trades at a premium.
SIGN UP FOR THE STOCKS DOWN UNDER NEWSLETTER NOW!
Differences between West Texas Intermediate and Brent Oil
1. Location, location, location
Brent is a blend of crude oils from multiple fields in the North Sea and typically includes 15 different types of barrels with an API gravity ranging from 35° to 42°. API gravity indicates how "heavy" or "light" a certain type of crude oil is.
West Texas Intermediate, on the other hand, is sourced primarily from wells in the Permian Basin region of Texas and has an API gravity typically greater than 38°. In addition to this, Brent has access to global markets while West Texas Intermediate only deals with US markets.
This gives Brent more liquidity when trading on the futures market compared to West Texas Intermediate, which can lead to slightly higher prices for both short term contracts as well as long term investments, like ETFs or stocks based on these indices.
2. Sulfur content
The two also have different sulfur contents: Brent contains more sulfur than WTI – about 0.37% compared to 0.24%, respectively. Sulfur content is important because it can affect refining process, the oil yielded from each barrel and the performance of whatever the oil is ultimately used in.
Too much sulfur in the fuel can be harmful. It can reduce the lubricating properties of oil and cause accelerated wear on certain components and create a greater risk for premature injector failure due to corrosion. Higher sulfur is also less environmentally friendly and less in line with regulation.
Because of this, Brent oil is used in the production of heavier products such as kerosene and motor fuel while West Texas Intermediate is used for refining into gasoline and diesel.
3. API gravity
API stands for American Petroleum Institute and API gravity indicates how "heavy" or "light" a certain type of crude oil is in comparison to water (by API standards). A higher API gravity indicates a lighter and less dense oil, while a lower API gravity indicates a heavier and more dense oil.
The difference between Brent and West Texas Intermediate is not too substantial – Brent has an API of 38 and West Texas Intermediate has an API of 40. This means West Texas Intermediate is slightly lighter than Brent – essentially, the latter translates to ~825kg/m3.
Although the difference is nominal, it becomes more significant at larger scale oil operations given that crude oil with higher API needs less processing.
4. Ease of supply
Lastly, West Texas Intermediate oil can be sourced with less risk from a geopolitical and supply chain perspective. It may cost more for countries (at least those that are allied with the United States) to source Brent oil. This is due to transportation costs as well as political risk imposed by nations located near potential shipping routes, such as Russia or Iran.
So, West Texas Intermediate or Brent Oil, which is better?
The short answer is, it depends. For oil producers, West Texas Intermediate may be preferable given its more favourable characteristics and lack of vulnerability to geopolitical risks. But for traders, Brent will be preferable because there will be more liquidity and the aforementioned traits in favour of West Texas Intermediate will be less relevant.
Stocks Down Under Concierge is here to help you pick winning stocks!
The team at Stocks Down Under have been in the markets since the mid-90s and we have gone through many ups and downs. We have written about every sector!
Our Concierge BUY and SELL service picks the best stocks on ASX. We won't just tell you what to buy – we give you a buy range, price target and stop loss level in order to maximise total returns. And we will only recommend very high conviction stocks where substantial due diligence has been conducted.
Our performance is well ahead of the ASX200 and All Ords.
You can try out Concierge for 3 months … for FREE.
GET A 3-MONTH FREE TRIAL TO CONCIERGE TODAY
There's no credit card needed – the trial expires automatically.


Stocks Down Under
Average rating:
0 reviews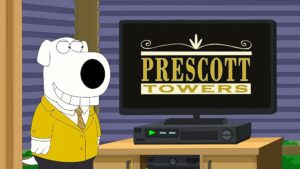 The Rule of 72: Why it might be useful to consider when investing in Stocks Investing in stocks can be…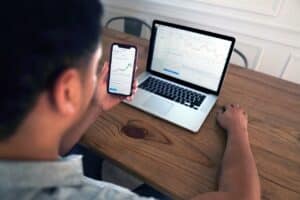 How to tell which stocks to buy? Investing in markets such as the ASX can be an exciting and profitable venture,…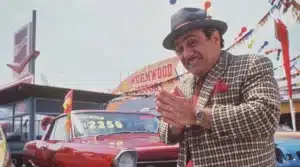 Why do ASX companies raise capital at a discount? This is a question many investors ask when they are diluted…