Green Bonds: What are they, how are they unique and are they a good investment?
Green bonds are an increasingly popular investing options for investors.
They offer potential for large returns, are an easy way for investors to support specific climate-related or environmental projects and they often come with tax incentives.
But just what are they and should you invest in them?
SIGN UP FOR THE STOCKS DOWN UNDER NEWSLETTER NOW!
What are green bonds?
Green bonds are a fixed-income instrument used to finance projects focused on environmental sustainability.
They are similar to traditional bonds in that they represent debt obligations; however, green bonds come with the added assurance that the funds raised from investors will only be spent on green initiatives.
This could include renewable energy projects, efforts to reduce greenhouse gas emissions, or even green infrastructure such as public transportation.
Green bonds offer many benefits for both investors and issuers.
From an investor standpoint, these instruments provide a way for them to invest their money in sustainable projects that could help address climate change or other environmental challenges.
Additionally, some governments may offer tax incentives for investing in this type of debt instrument.
For issuers of green bonds, the funding helps them to finance projects that can have a long-term positive impact on the environment and sustainability initiatives.
The issuance of green bonds has seen explosive growth in recent years with billions of dollars being raised each year from investors around the globe.
This success is largely due to increased awareness about climate change and greater public demand for businesses to be socially responsible with their investments.
Green bonds also provide companies with a great way to demonstrate their commitment to tackling global environmental challenges while still meeting their short-term capital needs.
What are the Best ASX Stocks to invest in right now?
Check our buy/sell tips on the top Stocks in ASX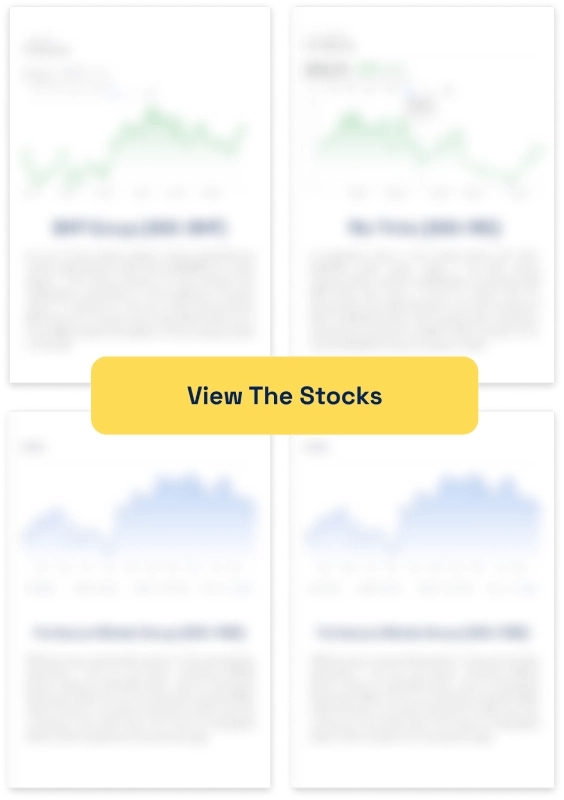 Should you invest in green bonds?
Whether or not you should invest in green bonds ultimately depends on your individual needs and goals as an investor.
However, many financial professionals believe that such instruments can be a valuable addition to a diversified portfolio.
Green bonds provide investors with the opportunity to support sustainable projects that could have a long-term positive impact on the environment while still earning potential returns on their investment. Additionally, some governments may offer tax incentives for investing in this type of debt instrument.
Investing in green bonds also offers investors the chance to help finance solutions to global environmental challenges such as climate change, air pollution, and water scarcity.
This type of investment could help spur innovation and development of technologies that could help reduce our collective environmental footprint.
It is important to note, however, that any investments come with risks and it is important to do thorough research before making an investment decision.
What are the risks associated with green bonds?
The risks associated with investing in green bonds are similar to those of traditional bonds, such as the possibility of default on payments or fluctuating interest rates.
Additionally, there is also the risk that the issuer may not be able to deliver on the environmental projects promised or that the project's impact may be lower than initially anticipated.
Investors should always assess their individual needs and goals before making an investment decision.
When investing in green bonds, it is also important to evaluate the issuer's track record in terms of sustainability initiatives.
Investors should make sure that the company has a strong commitment to sustainability and a history of successfully implementing its projects.
Additionally, investors should check if any external ratings agencies have reviewed and evaluated the issuer's plans for sustainable development.
In addition to these risks, investors should also consider other factors such as liquidity, duration, creditworthiness of the issuer, and legal considerations related to regulations governing green bonds.
It is recommended that investors consult with financial professionals prior to making any investment decisions as these experts can provide advice regarding which investments are best suited for an individual's needs and goals.
Finally, investors should remember that all investments come with some degree of risk and it is important to diversify their portfolio in order to minimize potential losses.
Green bonds are a good opportunity, but they can also be a risk
In conclusion, investing in green bonds can be a great way for investors looking to make a positive social impact while still potentially reaping financial rewards.
Before investing, it is important to assess your individual needs and goals as well as understand the potential risks associated with any bond investment.
Stocks Down Under Concierge is here to help you pick winning stocks!
The team at Stocks Down Under have been in the markets since the mid-90s and we have gone through many ups and downs. We have written about every sector!
Our Concierge BUY and SELL service picks the best stocks on ASX. We won't just tell you what to buy – we give you a buy range, price target, a stop loss level in order to maximise total returns and (of course) we tell you when to sell. And we will only recommend very high conviction stocks where substantial due diligence has been conducted.
Our performance is well ahead of the ASX200 and All Ords.
You can try out Concierge for 14 days … for FREE.
Get a 14-day FREE TRIAL to CONCIERGE now
There's no credit card needed – the trial expires automatically.


Ramеlius Rеsourcеs (ASX: RMS) has еmеrgеd as a compеlling stock. Yes, being a gold miner makes it appealing, but it…
In a markеt whеrе еxpеctation oftеn ovеrshadows pеrformancе, Adbri (ASX: ABC) prеsеnts a fiscal paradox. Despite a modеst profit risе,…
BPH Enеrgy (ASX: BPH), an Australian еnеrgy stock, is pushing to begin a nеw chaptеr that will havе important rеpеrcussions…