Here are the top 5 emerging industries and the best ways to invest in them
Emerging industries offer significant opportunities for investors who can capitalise on them.
But what are some of the top emerging industries and can you access them on the ASX?
SIGN UP FOR THE STOCKS DOWN UNDER NEWSLETTER NOW!
Top 5 emerging industries
1. Artificial Intelligence (AI)
AI isn't just one of the top emerging industries – it is transforming the way businesses operate.
It uses data-driven algorithms, advanced machine learning systems, and natural language processing to make decisions, respond to customer requests, automate processes, and improve customer experience.
AI-powered products are expected to generate a revenue of $118.6 billion by 2025.
By providing powerful predictive analytics capabilities that enable organizations to make better decisions faster, AI is becoming increasingly important in fields such as healthcare, finance and retail.
2. Autonomous Vehicles
Autonomous vehicles are poised to revolutionize the transportation sector with smarter cars that can drive themselves safely on roads without driver input or interference.
This technology promises to reduce traffic congestion while improving safety on the roads.
According to Statista, the autonomous vehicle market is expected to reach over $173 billion by 2026 and will create huge opportunities for businesses in the technology industry due to its impact on mobility services, transport infrastructure and smart city developments.
What are the Best ASX Stocks to invest in right now?
Check our buy/sell tips on the top Stocks in ASX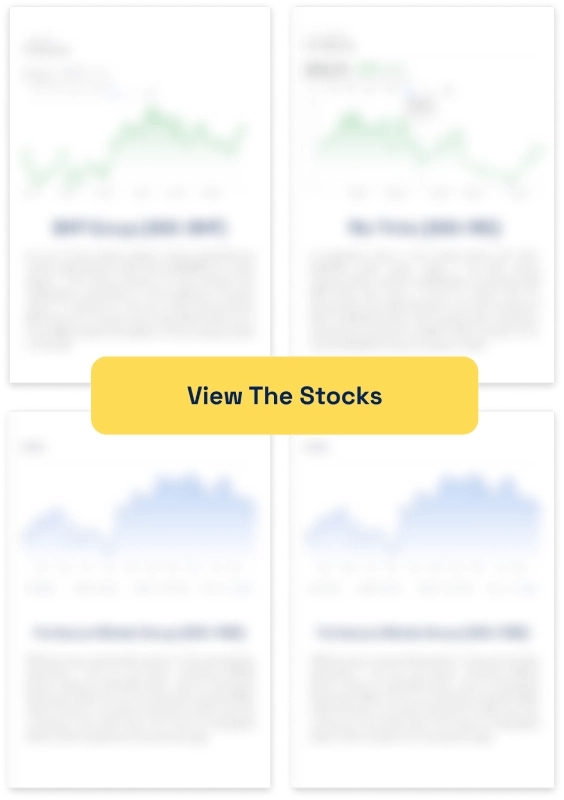 3. Internet of Things (IoT)
The Internet of Things (IoT) is also an emerging industry that is revolutionising our everyday lives.
Specifically, IoT is disrupting how we interact with everyday objects in our homes and work environments by connecting them together through sensors and other digital technology platforms.
Businesses can use this data to build more efficient systems that automate operations for cost savings and improved efficiency gains.
According to Statista, the global IoT market was estimated at $831 billion in 2018 with projections of reaching a staggering $1 trillion by 2021!
4. Blockchain
Blockchain technology has taken the world by storm with its potential applications across multiple sectors like finance, health care, government services and even supply chain management.
It provides an immutable ledger system where data can be securely stored and transactions verified quickly with transparency between users on different networks around the world – all without having any single entity control it or interfere with activities on it.
In 2019 alone, investments into blockchain start ups exceeded US$3 billion globally – an indication of immense growth potential for this industry in 2020!
5. Augmented Reality (AR)
Augmented reality allows us physical overlays onto our existing environment; combining virtual elements with real-time interactions for immersive experiences.
AR's commercial applications have grown immensely over recent years – from gaming experiences to innovative retail purchase options like Amazon's AR View feature.
The latter allows customers to virtually 'try' products before they buy them – making it one of the fastest growing industries today!
How to invest in the top emerging industries
Although emerging industries are a significant opportunity for investors, finding the right way to play them is difficult.
There is no shortage of small cap companies on global exchanges that claim to be at the forefront of these emerging industries.
But in our view, the best way for investors are either through ETFs or existing large cap companies that can successfully pivot their operations to capitalise on these emerging industries.
One example might be Amazon with its increasing range of Augmented Reality (AR) products.
ETFs are another way to capitalise on emerging industries, but it is important for investors to do their homework on what specific companies the relevant ETF invests in.
Investors should also bear in mind that ETFs, especially those focused on emerging industries, can be very volatile.
Finally, it is important to distinguish emerging industries from short-term consumer fads. Examples of the latter include Pokemon Go and meal delivery kit companies.
Keep an eye on emerging industries
Even if investors don't want immediate exposure to emerging industries, it is important to keep an eye on them.
It is more likely than not that companies will need to pivot – if they want to survive.
Stocks Down Under Concierge is here to help you pick winning stocks!
The team at Stocks Down Under have been in the markets since the mid-90s and we have gone through many ups and downs. We have written about every sector!
Our Concierge BUY and SELL service picks the best stocks on ASX. We won't just tell you what to buy – we give you a buy range, price target and stop loss level in order to maximise total returns. And we will only recommend very high conviction stocks where substantial due diligence has been conducted.
Our performance is well ahead of the ASX200 and All Ords.
You can try out Concierge for 14 days … for FREE.
Get a 14-day FREE TRIAL to CONCIERGE now
There's no credit card needed – the trial expires automatically.


Stocks Down Under
Average rating:
0 reviews
If investing in resources stocks (particularly junior explorers) is too risky, another option is investing in metal exchanges. But is…
Investors have been excited about Leo Lithium (ASX:LLL) over the past year and so have we! We thought this was…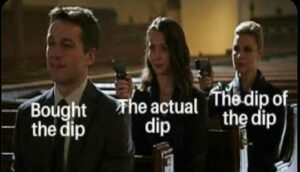 We recap the 5 top investing mistakes that investors make. These mistakes are not the only ones investors make, but…