When it comes to the overseas markets, there are many that offer great prospects for investors, but which are the best overseas markets?
Stocks Down Under recaps the best overseas markets that are facing investors as opportunities today!
SIGN UP FOR THE STOCKS DOWN UNDER NEWSLETTER NOW!
Best overseas markets in the Asia-Pacific
The Asia-Pacific region has many of the best overseas markets.
India is one of the best overseas markets because offers great potential for investors due to its large population size (approx. 1.3 billion people) as well as its higher-than-average economic growth rate (estimated 7.2% in 2019).
Additionally, India's government has made an effort in recent years to welcome foreign investments through initiatives like 'Make In India'—aimed at making India a global hub for manufacturing activities.
Japan's market is another good choice for investors interested in overseas opportunities due largely to increased consumer spending supported by steady economic growth—it currently has a GDP of over $5 trillion with an estimated growth rate of 1%.
Additionally, Japan remains one of the largest exporters worldwide with products such as cars and electronics leading exports into other countries around the globe; this could prove beneficial for any investor looking long-term returns on their investment portfolio.
Finally South Korea makes a great option when considering overseas investments due largely to its growing digital infrastructure sector coupled with technological advancements such as 5G technology—its current GDP value stands at over $2 trillion with an estimated growth rate of 2%.
Moreover, South Korea also boasts strong levels of both governmental support/investment and technological innovation—two important factors which can influence future returns on any given investment portfolio significantly.
Other strong overseas markets
Brazil is yet another market that offers potential for investors looking to capitalize on overseas opportunities due to its huge population (approx 210 million) and robust economy ($3 trillion GDP in 2018).
Additionally, Brazil boasts high commodity exports such as soybean oil, sugar cane ethanol and iron ore which have attracted many foreign companies to invest in the country's emerging markets.
Germany is also an attractive option due it being home to Europe's largest economy (GDP value of approximately 3 trillion euros), strong manufacturing industry and low unemployment rates (currently around 5%).
Furthermore, Germany has been ranked as having the second-best infrastructure in the world according to the World Economic Forum's Global Competitiveness Report; this factor alone should make it very appealing for investors looking at overseas markets.
We'd be negligent to forget about the USA as one of the best overseas markets. It is the world's largest economy that has several established and emerging industries that present good opportunities for investors.
And investors can buy into some of the world's best companies on the world's biggest exchanges – the NYSE and NASDAQ.
Overseas markets offer good opportunities
Ultimately, it is up to individual investors to decide which are the best overseas markets. But all these countries we've mentioned and others offer excellent opportunities for anyone looking into investing abroad.
However, it's important that any investor does their research thoroughly before committing resources into these markets so they can ensure that their decision will pay off handsomely in the long run!
Stocks Down Under Concierge is here to help you pick winning stocks!
The team at Stocks Down Under have been in the markets since the mid-90s and we have gone through many ups and downs. We have written about every sector!
Our Concierge BUY and SELL service picks the best stocks on ASX. We won't just tell you what to buy – we give you a buy range, price target and stop loss level in order to maximise total returns. And we will only recommend very high conviction stocks where substantial due diligence has been conducted.
Our performance is well ahead of the ASX200 and All Ords.
You can try out Concierge for 3 months … for FREE.
GET A 3-MONTH FREE TRIAL TO CONCIERGE TODAY
There's no credit card needed – the trial expires automatically.


Stocks Down Under
Average rating:
0 reviews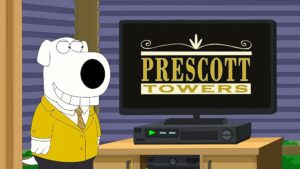 The Rule of 72: Why it might be useful to consider when investing in Stocks Investing in stocks can be…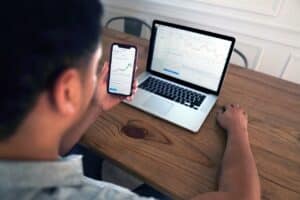 How to tell which stocks to buy? Investing in markets such as the ASX can be an exciting and profitable venture,…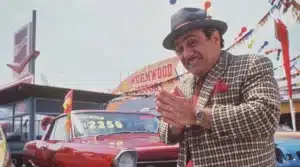 Why do ASX companies raise capital at a discount? This is a question many investors ask when they are diluted…