How to invest your super (short for superannuation) is a question that all Australians will need to answer. Everyone will have an account, but they will have to pick a fund and from there have
SIGN UP FOR THE STOCKS DOWN UNDER NEWSLETTER NOW!
Answering the question 'how to invest your super' starts with picking a super fund
The first step towards deciding how to invest your super is to pick the fund you will invest in. In many cases, you can pick it for yourselves.
When you start work, your employer may set up one for you and pay your superannuation into your account by default. But you still have the option to switch funds and it can be done seamlessly and online.
The main concern for investors will be performance. Although this is a legitimate concern, it should not be the only one investors should consider when deciding how to invest their super.
Furthermore, as most funds will indicate, past performance is not necessarily a reliable indicator of future performance.
If you don't want to take our word for it, just look at the case study that many of the top-performing super funds in 10 years have had a poor past 12 months.
For example, Australian Ethical Super Australian Shares has returned an average of 12.5% p.a. over 10 years, making it one of the top performers, but has shed 15% in the past year.
Meanwhile, CareSuper Direct Property returned 13.6% in the last 12 months but a lower 9.36% p.a. over 10 years.
Picking an option within individual super funds
Investors should also consider superannuation fees and the multitude of options available.
Most super funds will have multiple investment options that offer exposure to different asset classes and exposures to risk. It is most common to see 'Balanced' and 'Growth' options.
But no two super funds will have the same portfolios so it is important to do your own research.
It may be difficult to see each and every asset that a super fund is invested in. Although most should have a general breakdown of what classes of assets they are invested in.
For instance, a super fund may have 20% invested in property, 50% in Australian shares and 30% in international shares.
Super fees
Another concern when deciding superannuation investment options is what fees are charged by the relevant fund.
After all, they eat into your balance – the Productivity Commission has estimated that an increase in fees of just 0.5% could cost a typical full-time worker about 12% of their balance by the time they reach retirement.
And all up, Australians pay over $30bn a year in super fees, not even accounting for premiums in insurances included in certain funds.
The fee will typically be a percentage of balance and range from 0.3% to 3.6%. If you are able to generate returns, these fees will more than pay for themselves in the long-run.
One fund or several?
Another question to determine when asking how to invest your super is whether to have one fund or several. Some investors may have multiple funds, changing each time they move employers while leaving money behind in the old fund.
We think investors should have one fund so that they only pay one fee – multiple accounts cost $2.6bn in additional fees every year.
The good news is that it is easy to consolidate accounts online. Investors can just go to MyGov and use the 'find lost super' tool.
Think carefully about your super
When it comes to picking a superannuation fund, there are several key points to consider to make an informed decision beyond simply what fund to invest in.
Investors need to consider specific investment options funds provide, as well as the fess charged and whether or not they will get value for money.
When deciding how to invest your super, these considerations are non-negotiable.
Stocks Down Under Concierge is here to help you pick winning stocks!
The team at Stocks Down Under have been in the markets since the mid-90s and we have gone through many ups and downs. We have written about every sector!
Our Concierge BUY and SELL service picks the best stocks on ASX. We won't just tell you what to buy – we give you a buy range, price target, a stop loss level in order to maximise total returns and (of course) we tell you when to sell. And we will only recommend very high conviction stocks where substantial due diligence has been conducted.
Our performance is well ahead of the ASX200 and All Ords.
You can try out Concierge for 3 months … for FREE.
GET A 3-MONTH FREE TRIAL TO CONCIERGE TODAY
There's no credit card needed – the trial expires automatically.


Stocks Down Under
Average rating:
0 reviews
Sometimes stocks with high capex are worth avoiding. Too much capex might require constant capital injections and shareholder dilution. Some industries…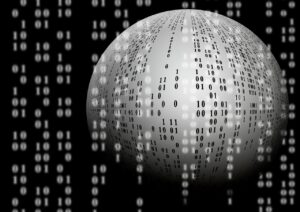 This week's domestic stock deep dive is on Pointerra (ASX:3DP), one of the ASX's few data analytics company. It has…
Darden Restaurants (NYSE:DRI) is the subject of this week's international stock deep dive. It is the largest full-service restaurant company in…