MAAS Group (ASX: MGH) provides construction materials, equipment and services in Australia. The company serves a range of industries across civil, infrastructure, mining and real estate.
No time to do stock research, but you still want to invest?
Stocks Down Under Concierge gives you timely BUY and SELL alerts on ASX-listed stocks!
GET A 3-MONTH FREE TRIAL TO CONCIERGE TODAY
MAAS Group was listed on the ASX in December 2020 and the following months saw its share price trending up from the IPO price of $2.00 to an all-time high of $6.30 in June 2021. From there the share price started to consolidate its gains for the next 12 months until the bear market of 2022 finally took it down back to the two-dollar range, despite the company maintaining its pace of earnings growth.
But in a recent development, MAAS' share price broke its downtrend and the resistance level of $2.50 off the back of strong FY23 earnings guidance, suggesting a bottom for the share price may have been found.
Very attractive valuation
On 14 November MAAS announced its guidance for FY23 EBITDA to be in a range of $150 to $180m, expecting an EBITDA growth of 20-40% over FY22 results. MAAS stock is covered by five analysts and their consensus estimate for FY23 EBITDA is $168m, which sits at the mid-point of the company's guidance. The analysts also expect a 35% EBITDA growth for FY24 and higher EBITDA for FY25.
Based on those estimates, MAAS' stock is trading at EV/EBITDA multiples of 6.5x and 4.9x for FY23 and FY24 respectively, with a forward P/E multiple of 9.8x. We are not sure what the assumptions leading to the significant EBITDA growth expectation for FY24 are, but even a stable EV/EBITDA multiple of 6.5x is already attractive, in our view.
So, the important question to ask now is: What can go wrong with MAAS Group? The answer would be the continuation of Australia's wet weather and real estate downturn.
The wet weather on Australia's east coast is expected to end by February 2023
One of the challenges to MAAS Group's operations has been the ongoing wet weather conditions in New South Wales and Queensland, which has impacted the construction activities of the company. But the weather conditions are expected to subside sooner than previously forecasted.
According to the Australian Government's Bureau of Meteorology, December to February rainfall is likely (greater than 60% chance) to be above median for the east coast. But it expects La Nina – the main reason for the above-average rainfall on the east coast – to end in early 2023 and earlier than the usual autumn ending.
Australia's real estate downturn is likely to last for the whole of 2023
The most important factors impacting real estate prices are interest rates and unemployment levels. Australian dwelling prices rose by an average of more than 25% during the pandemic and they have so far declined about 6% from the peak, according to the Australian Bureau of Statistics.
But the RBA boss, Philip Lowe, believes that a further 10% decline in Australian real estate is likely in 2023, still leaving property prices with an approximate 15% growth over three years.
Higher interest rates but unemployment rates to remain sustainable
Economists at Australia's big four banks predict the current cash rate of 2.85% will go higher. CBA and NAB predict the cash rate will peak at 3.1 and 3.6%, respectively, while ANZ and Westpac are looking at 3.85%, according to The Australian.
The RBA, however, forecasts the unemployment rate to remain around the current level of 3.5% until mid-2023 before rising to 4.5% by the end of 2024 as the economy slows down, which still would be below the sustainable level of 5%.
So, we think the impact of higher interest rates on property prices during 2023 is likely to be partially offset by the strong labour market and to see only a mild decline in Australian real estate values in the next 1-2 years.
MAAS Group's diversified operations reduce its risk
MAAS operates across diversified industries of real estate, mining and infrastructure with clients including regional councils, state governments and some large construction companies. A likely increase in infrastructure spending by the government during an economic slowdown should at least partially offset the impact of lower demand from other segments of the economy.
How to play MAAS Group's stock?
The fact that MAAS Group's share price has been able to break the downtrend as well as the resistance level of $2.50 is a technical sign that we can consider the previous low of $2.20 as the bottom of the share price, at least in the short term.
As such, we think prices near $2.50 are attractive with a stop loss at the low of $2.20. A confirmed break below $2.20 would indicate substantial bearish sentiment on the stock that can open the way down to lower levels.
Our target prices for MAAS Group are the resistance levels of $3.50 and $4.30, which can be reached anytime from several months to 18 months depending on the overall performance of the stock market.
Stocks Down Under Concierge gives you timely BUY and SELL alerts on ASX-listed stocks!
GET A 3-MONTH FREE TRIAL TO CONCIERGE TODAY
No credit card needed and the trial expires automatically.


Frequently Asked Questions about MAAS Group
If investing in resources stocks (particularly junior explorers) is too risky, another option is investing in metal exchanges. But is…
Investors have been excited about Leo Lithium (ASX:LLL) over the past year and so have we! We thought this was…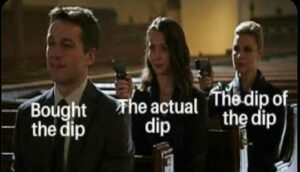 We recap the 5 top investing mistakes that investors make. These mistakes are not the only ones investors make, but…