Michael Hill's (ASX: MHJ) FY22 results put its share price back on the uptrend
Michael Hill International (ASX: MHJ) sells traditional and fine jewellery through its 280 stores across Australia, New Zealand and Canada. The company was founded in 1979 by Sir Michael Hill when he opened his first jewellery store in Whangarei, New Zealand. Michael Hill International is now headquartered in Brisbane, Australia and it's dual-listed on both the ASX and the NZX.
No time to do stock research, but you still want to invest?
Stocks Down Under Concierge gives you timely BUY and SELL alerts on ASX-listed stocks!
GET A 3-MONTH FREE TRIAL TO CONCIERGE TODAY
MHJ shares went on a massive rally after the Corona Crash to reach a high of $1.57 in January 2022. They recorded more than 700% growth in the span of less than 2 years. Since then, the share price has been consolidating in line with the rest of the market.
Let's have a look at Michael Hill's chart to see what drove that impressive share price performance.
❶ A trading update mentions increased same-store sales and margins despite the impacts of COVID-19 on foot traffic. (FY21Q1 Trading Update)
❷ Another trading update again shows increased same-store sales and gross margins compared to the year before the pandemic as well as a lift in digital sales and margins. (Trading Update)
❸ MHJ expects to deliver 1HY22 results well above the prior comparable period with all its stores open for the key Christmas trading period. (Business Update)
❹ FY22 results show an increase in revenue and gross margin compared to FY21. (Investor Presentation)
A successful fine jewellery business
The growth of e-commerce and advances in technology have enabled retailers to introduce the latest trends to their customers in a short period of time. The trend toward fast fashion started in the clothing industry, but it is now finding its way into the jewellery industry as well.
This trend has turned fast fashion jewellery businesses like Lovisa (ASX: LOV) into winners of the jewellery industry in the eyes of the market, reflected in a much higher P/E and EV/EBITDA multiples for LOV of 42.7x and 19.6x respectively, compared to MHJ's multiples of 10.3x and 4.0x.
However, that doesn't mean the market for fine jewellery is shrinking. Fast fashion jewellery is often made of alloys that last much shorter than precious metals used in traditional jewellery and many people prefer quality to quantity when it comes to luxury goods, such as jewellery.
Michael Hill's EBITDA increased by 13.3% in FY22, and analysts expect an annual EBITDA growth of near 20% for the next 3 years.
But it is true that Michael Hill's business has matured as evidenced by a low number of new store openings in the last 4 years as well as lower historical gross profit margins of 60-65% compared to 70-75% for Lovisa.
Facing International competition
The competition within the jewellery industry is tough and it's only getting tougher. New entrants, especially encouraged by the fast fashion jewellery market opportunity, are entering this space and are attracting investment and are growing fast.
Amongst the major fast fashion jewellery retailers, we see names such as BaubleBar, operating from the US, and smaller ones, such as Zoe and Morgan from London, each making the best use of social media and collaborations with celebrities and designers to rapidly release new styles and promote their products and services.
But Michael Hill faces more direct competition from other fine jewellery retailers, such as Australia's largest jewellery group, James Pascoe Ltd, the owner of Prouds, Goldmark and Angus & Coote stores, which also shows signs of maturation as the group's total number of stores declined from 469 to 459 from 2010 to 2020.
Michael Hill felt the true force of international competition in 2018 when it exited the US market, closing nine stores and since then shifted its strategy to updating existing stores and improving same store sales rather than opening new stores.
Michael Hill International has a very attractive valuation
MHJ made 12 cents in earnings per share for FY22 and is paying 7.5 cents in total dividends for the financial year, which gives it a low trailing P/E multiple of 9.6x and an attractive dividend yield of 6.5% based on the current share price of $1.15.
Notable in the FY22 results was the increased gross margin, from 62.7% to 64.7%. It is a particularly important achievement in a year of high inflation rates to be able to successfully pass on price increases to customers without negatively impacting sales.
The company has a 50% to 75% dividend payout policy and has a strong cash position of more than $95m. In addition, we think Michael Hill has a solid share in its target markets of Australia, New Zealand and Canada to maintain its earning power for the foreseeable future. Therefore, we believe a similar or higher dividend payout can be expected for FY23 and FY24.
How to play Michael Hill's stock?
MHJ's share price has been consolidating since the beginning of 2022, which can build the foundation for another rally towards the end of the year should the company report another buoyant Christmas trading period.
The share price broke its 2022 downtrend (the red line on the chart) after the announcement of FY22 results. From a technical analysis perspective, the first target for the next share price rally is the previous high of $1.56.
In the meantime, Michael Hill's stock can be attractive to hold for yield junkies due to its high dividend yield.
Stop loss at 90 cents
The 2022 share price consolidation has defined a bottom at 90 cents, which can be used as a stop loss level.
The 90 cent level is also not far above the pre-pandemic levels of around 75 cents. Therefore, a confirmed break below 90 cents indicates significant bearish sentiment on the stock, which can open the way down to lower levels.
No time to do stock research, but you still want to invest?
Stocks Down Under Concierge gives you timely BUY and SELL alerts on ASX-listed stocks!
GET A 3-MONTH FREE TRIAL TO CONCIERGE TODAY
No credit card needed and the trial expires automatically.


Frequently Asked Questions about Michael Hill International (ASX: MHJ)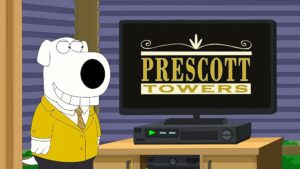 The Rule of 72: Why it might be useful to consider when investing in Stocks Investing in stocks can be…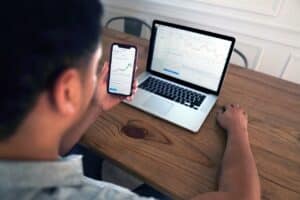 How to tell which stocks to buy? Investing in markets such as the ASX can be an exciting and profitable venture,…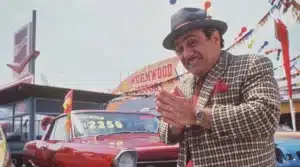 Why do ASX companies raise capital at a discount? This is a question many investors ask when they are diluted…