Here are 4 factors that determine how much time spent monitoring a portfolio is ideal to generate top returns
Monitoring a portfolio is an important task for any investor, but just how much time is appropriate?
Certainly, whatever your investing style and portfolio style, it should be done on a regular basis to ensure that you are making the right decisions and that your investments are performing well. But just how much time spent investing is the right time?
SIGN UP FOR THE STOCKS DOWN UNDER NEWSLETTER NOW!
What factors determine just how much time spent investing or monitoring a portfolio is appropriate?
The amount of time spent investing and monitoring a portfolio will depend on various factors, such as the size of your portfolio, the type of investments you have made, the market conditions and how often you plan to make adjustments or rebalance.
1. The size of your portfolio
Ideally, monitoring a portfolio should be done at least once a month so that you can stay abreast of market changes and adjust appropriately.
However, if you have a larger portfolio or more complex investments then it may be beneficial to monitor it more frequently.
This could include weekly or even daily reviews so that you can act swiftly when needed. Additionally, if markets are turbulent or unpredictable then extra scrutiny can pay off by helping to identify opportunities or potential risks in advance.
2. The diversity of your portfolio
The more diverse your portfolio, the more monitoring you might need to undertake to check how your investments are performing.
At the same time, if you have a very small portfolio with little diversity, you may need to monitor those assets more often than if you had a more balanced portfolio.
3. Whether you're an active or passive investor
Another important factor in determining how much time should be spent monitoring a portfolio is whether you are actively trading or taking a more passive approach with longer-term investments.
Active trading requires frequent monitoring in order to spot buy and sell signals quickly.
A passive approach, however, generally requires less frequent checking but still needs attention so that rebalancing can take place when necessary and profits can be realized at appropriate times throughout the year.
4. Market conditions
Market conditions also determine how much time should be spent monitoring a portfolio. In more stable economic times, investors may need to monitor their portfolio less often.
In more turbulent times more frequent checks may be required. Ideally, investors should have a portfolio that will be resilient to all types of economic conditions, meaning less time will need to be spent monitoring a portfolio.
Monitoring a portfolio should be done least once a month
Ultimately, the amount of time required for monitoring a portfolio will vary depending on a range of factors.
However, as a general rule it is best to review your holdings at least once per month. We also recommend additional checks whenever markets become unpredictable or during periods where active trading takes place.
By following these guidelines, you'll make sure that your investments remain profitable and secure over the long run.
Stocks Down Under Concierge is here to help you pick winning stocks!
The team at Stocks Down Under have been in the markets since the mid-90s and we have gone through many ups and downs. We have written about every sector!
Our Concierge BUY and SELL service picks the best stocks on ASX. We won't just tell you what to buy – we give you a buy range, price target and stop loss level in order to maximise total returns. And we will only recommend very high conviction stocks where substantial due diligence has been conducted.
Our performance is well ahead of the ASX200 and All Ords.
You can try out Concierge for 3 months … for FREE.
GET A 3-MONTH FREE TRIAL TO CONCIERGE TODAY
There's no credit card needed – the trial expires automatically.


Stocks Down Under
Average rating:
0 reviews
If investing in resources stocks (particularly junior explorers) is too risky, another option is investing in metal exchanges. But is…
Investors have been excited about Leo Lithium (ASX:LLL) over the past year and so have we! We thought this was…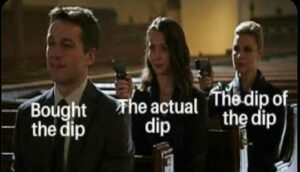 We recap the 5 top investing mistakes that investors make. These mistakes are not the only ones investors make, but…