Profit Warnings: Here's why companies issue them and 4 ways to predict them before they happen
A profit warning out of a company is never a good sign for investors.
A profit warning is an official announcement made by a company that its current expected financial performance is lower than initially projected.
It will inevitably lead to a loss of confidence in the company by its investors and potential inquiries from regulators.
Why can this happen and how can investors forsee this?
Do you need solid trading & investment ideas on the ASX? Stocks Down Under Concierge can help!
Concierge is a service that gives you timely BUY and SELL alerts on ASX-listed stocks – with price targets, buy ranges, stop loss levels and Sell alerts too. We only send out alerts on very high conviction stocks following substantial due diligence and our stop loss recommendations limit downside risks to individual stocks and maximise total returns.
Concierge is outperforming the market by a significant margin!
GET A 3-MONTH FREE TRIAL TO CONCIERGE TODAY
Why are profit warnings issued?
As we outlined above, a company issues a profit warning when it expects its financial performance is lower than initially projected.
This may be due to a variety of factors, such as weaker demand for the company's products or services, rising costs and expenses, or higher-than-expected competition.
It can also be caused by external factors like an economic downturn or changes in government regulations.
By law (both the Corporations Act and ASX Listing Rules), a company is required to issue one when it is materially certain that its performance will be worse than it had anticipated.
So what's the big deal?
Profit warnings can have serious implications for investors and shareholders, since it is likely to lead to a drop in the share price of the affected company.
It is also likely to lead to an extended downturn as that confidence can take some time to be regained.
If the company is a dividend payer, it is inevitable that the payout will be lower.
A profit warning also signals to potential lenders or partners that the company may not be able to fulfill their obligations in the current period, thereby affecting the company's future prospects of obtaining future finance.
All of these ring particularly true if companies issue multiple profit warnings in a short-space of time.
What are the Best ASX Stocks to invest in right now?
Check our buy/sell tips on the top Stocks in ASX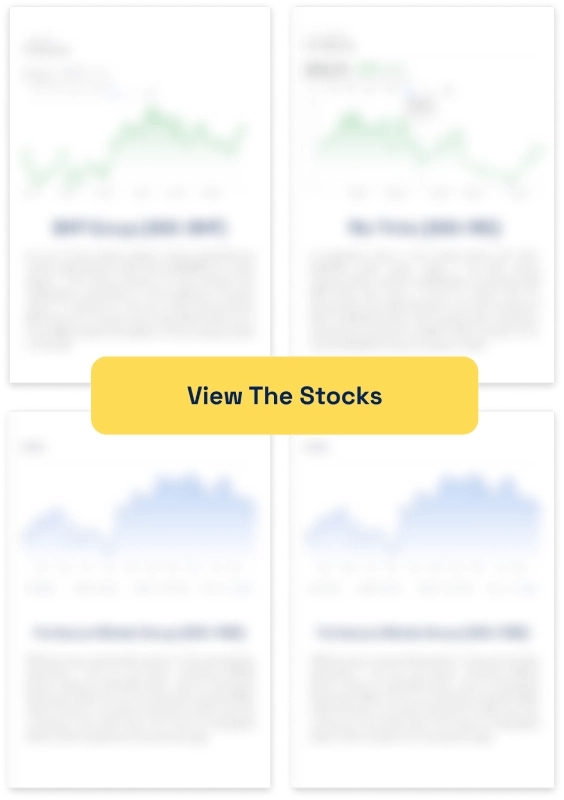 The worst examples of profit warnings
There are several examples on the ASX of companies that have issued profit warnings and paid the price.
One is Nuix (ASX:NXL) which in the June quarter of 2021 downgraded its guidance twice in 6 weeks.
Neither downgrade was excessive, but the mere fact there were multiple cuts led to concerns about the governance of the company and lack of visibility.
This was particularly the case with the second downgrade, coming days after a Fairfax investigation into Nuix's culture and governance.
You see, sometimes profit warnings are issued at inconvenient times for a company and they can rub salt into already open wounds.
Two years on, hardly anyone remembers these initial profit warnings because these barely scratched the surface of the company's problems.
Second is AI tech company Appen (ASX:APX) which is down over 90% since mid-2020.
To be fair, the declines have come at the unveiling of its results. But they have typically missed consensus estimates and come with a warning about future revenues.
Historically, its client base was concentrated around a handful of big tech companies and predominantly for advertising purposes.
The company has been diversifying its customer base into new clients and markets although investors fear these cash flows won't be as reliable and as strong as before.
This has been showing in its results and in repeated failure to meet its own guidance, let alone consensus estimates.
It can happen even to the biggest and the best
You don't have to be an emerging company to record a profit warning – even the largest companies can issue them.
In 2008, US retailer Gap Inc. issued a profit warning stating that their second quarter profits would be lower than expected due to sluggish sales and weak consumer spending.
In 2015, energy firm BP warned that second quarter profits would be nearly 70% lower than the same period a year earlier due to falling oil prices and increasing costs.
Another notable example occurred in 2018 when Apple Inc. lowered its guidance for the first fiscal quarter of 2019, citing weaker-than-expected iPhone sales in China as one of the main reasons for the hit to their bottom line.
Finally, in 2020 Tesla Motors issued a profit warning due to production delays caused by the coronavirus pandemic, as well as concerns about future demand for its vehicles.
How to forsee a profit warning
You can clearly see it is in your best interests to get out of a stock before a profit warning.
But how can you predict a profit warning before it happens? We think there are four ways.
First, pay attention to any sudden changes in the company's operations and financial performance.
If there are significant shifts, such as a sharp decrease in sales or profits compared to expectations, this could signal that the company is headed towards issuing a profit warning.
A second thing to watch out for is sudden changes in management behavior and communication with shareholders.
If the company suddenly becomes less transparent or more guarded in its statements, it could be an indication that something major is happening behind the scenes.
Third, it can also be helpful to look at how the stock price has been performing over time.
A drop in the price could indicate that investors are anticipating some kind of negative news regarding profits from the company.
Of course, this isn't always true since stock prices can be affected by many factors; however, if there's a dramatic shift and no other reasonable explanation for it, then it might be worth paying closer attention.
Lastly, pay close attention to any changes in accounting practices or policies within the company.
Companies sometimes use accounting adjustments as a way of masking losses or highlighting gains.
If these changes are made without explanation or proper disclosure then it could mean that they're trying to avoid disclosing bad news about their profits.
Watch out for profit warnings
You can clearly see a profit warning is not a good thing for a company or its investors.
So investors need to monitor their investments and if they see the aforementioned warning signs, they could consider exiting.
Stocks Down Under Concierge is here to help you pick winning stocks!
The team at Stocks Down Under have been in the markets since the mid-90s and we have gone through many ups and downs. We have written about every sector!
Our Concierge BUY and SELL service picks the best stocks on ASX. We won't just tell you what to buy – we give you a buy range, price target, a stop loss level in order to maximise total returns and (of course) we tell you when to sell. And we will only recommend very high conviction stocks where substantial due diligence has been conducted.
Our performance is well ahead of the ASX200 and All Ords.
You can try out Concierge for 3 months … for FREE.
GET A 3-MONTH FREE TRIAL TO CONCIERGE TODAY
There's no credit card needed – the trial expires automatically.


Stocks Down Under
Average rating:
0 reviews
Sometimes stocks with high capex are worth avoiding. Too much capex might require constant capital injections and shareholder dilution. Some industries…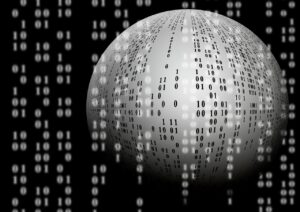 This week's domestic stock deep dive is on Pointerra (ASX:3DP), one of the ASX's few data analytics company. It has…
Darden Restaurants (NYSE:DRI) is the subject of this week's international stock deep dive. It is the largest full-service restaurant company in…