Who is Servcorp?
Servcorp Limited (ASX: SRV) provides shared workspace, virtual offices, secretarial and IT services to companies and individuals in Australia, New Zealand, Europe, the United States, Asia and the Middle East. As of February 2022, Servcorp's global footprint encompassed 122 floors in 41 cities across 20 countries. Servcorp was founded in 1978 and is headquartered in Sydney, Australia.
No time to do stock research, but you still want to invest?
Stocks Down Under Concierge gives you timely BUY and SELL alerts on ASX-listed stocks!
GET A 3-MONTH FREE TRIAL TO CONCIERGE TODAY
Let's take a look at Servcorp's chart and see what moved its share price after the Corona Crash of March 2020.
❶ FY20 results show a record-high revenue and increasing profits despite significant COVID-19 impacts on the business in the fourth quarter. (Market Announcement- Full Year Results)
❷ A market-wide rally and positive business outlook in the CEO's address to shareholders pushes up the share price. (CEO's Address to Shareholders)
❸ 1HY21 results show a 20% decline in revenues and a 10% decline in Net Profits Before Tax (NPBT) on PCP, which was better than what the market expected given the widespread COVID-19 lockdowns throughout the period. (Half year results presentation)
❹ Global vaccine roll-outs increased hopes that the worst of the Corona pandemic is behind Servcorp. The company's high dividend yield in the almost zero-interest rate environment led to a rally in the share price to its pre-pandemic highs.
❺ Servcorp's share price experienced a correction in line with the rest of the market.
Despite expectations that Servcorp as an office services provider would be the last stock to recover from the COVID-19 lockdowns, the company has generated considerable free cash flows and kept paying dividends consistent with its long-term history throughout the pandemic. This was at a time when many other ASX-listed companies decided to halt dividend payments for a period of at least 6 months following the onset of the pandemic.
Servcorp's founder and CEO, with a 50% stake in the company, was able to navigate the business through the pandemic nicely by taking highly effective cost control measures. Servcorp consolidated its global footprint by closing some of its least promising offices, mainly in the US, and also managed to receive rental relief from many of its landlords when operations were locked down.
Returning to offices is gaining momentum
During the pandemic, some countries, such as Spain and Portugal, introduced legislation to protect workers' rights to work from home. In Australia, as well as many other countries where Servcorp operates, however, there is no such protection. What we've seen in recent weeks is an increasing number of large corporations asking their employees to return to the office.
According to research conducted by Microsoft, which surveyed thousands of workers around the globe in January and February 2022, about 50% of leaders declared that their company is planning to require or already requires employees to return to full-time work from offices. Company leaders cite making connections, better collaboration and the company culture as the main reasons for requiring a return to the office.
While a small 4% of employers have so far asked their employees for a full-time return to the office, 90% of employers are now allowing hybrid work schedules. The projections are that more employers will ask for a return to the office once the labour market cools off.
Hybrid work culture is good news for Servcorp
With hybrid work schedules becoming the new norm for most businesses, we expect that an increasing number of companies will look for cheaper alternatives to their traditional offices once their lease terms come to an end. Companies that require employees to come in one or two days a week are likely to find shared workspaces and virtual offices will be much better suited to them and cheaper too, as overhead costs such as secretarial and IT services can be shared with other companies.
Servcorp's serviced offices include furnished CBD office suites with receptionists, meeting rooms, IT infrastructure and support services. We believe the company is well-positioned to benefit from a growing demand for shared workspace.
Servcorp is attractively valued
As of 31 December 2021, SRV had cash in excess of $110m and a tangible book value per share of $1.96, which gives it a price-to-tangible book value of 1.7x at the current share price of about $3.30.
Based on analysts' estimates, SRV trades at EV/EBITDA multiples of 5.1x and 5x for FY23 and FY24 respectively, which implies an expected EBITDA growth of 6.6% and 2% for those years. Despite a slowing growth expectation, we believe that even a steady EV/EBITDA ratio of 5.1x for SRV is still attractive as the company paid 19 cents in dividends in FY22 and we expect a similar dividend payout in FY23, which gives SRV a dividend yield of 5.8% at the current share price.
How to play Servcorp's stock
After recovering to its pre-pandemic levels in November 2021, SRV started a correction in line with the rest of the market as central banks around the globe began increasing interest rates to combat runaway inflation. As we expect the interest rate hikes to continue for the foreseeable future and given analysts' slowing growth expectation for SRV, the company's current high dividend yield will become less attractive with the increasing risk-free interest rates.
Therefore, we think it is likely for SRV to retrace lower to $3.00, where it will be even more attractively valued. Besides being an important psychological level, $3.00 also coincides with the 61.8% Fibonacci retracement level of the share price recovery after the Corona Crash, which makes it an important support level.
Price target of $5.00
If our expectations of increasing pace of return to offices and the impact of the new hybrid work culture on Servcorp's business come true, the results should start to reflect this in the company's financial performance as early as 1HY23, which could potentially push the share price towards the pre-pandemic levels around $5.00.
Stop loss at $3.00
A break below the important support level at $3.00 is a sign of significant bearish sentiment on the stock and it can be used as a stop loss.
No time to do stock research, but you still want to invest?
Stocks Down Under Concierge gives you timely BUY and SELL alerts on ASX-listed stocks!
GET A 3-MONTH FREE TRIAL TO CONCIERGE TODAY
No credit card needed and the trial expires automatically.


Frequently Asked Questions about Servcorp
If investing in resources stocks (particularly junior explorers) is too risky, another option is investing in metal exchanges. But is…
Investors have been excited about Leo Lithium (ASX:LLL) over the past year and so have we! We thought this was…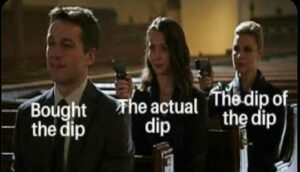 We recap the 5 top investing mistakes that investors make. These mistakes are not the only ones investors make, but…