Who is BrainChip?
BrainChip Holdings Ltd (ASX: BRN) develops software and hardware solutions for artificial intelligence (AI) and machine learning applications. The company's key product is the Akida Neuromorphic Processor, which is in essence a Spiking Neural Network (SNN). It provides ultra-low power and fast AI (artificial intelligence) Edge computing solutions without the need for a continuous internet connection. Additionally, unsupervised learning capabilities and on-chip processing (rather than in the Cloud) set Akida apart from other AI solutions on the market.
No time to do stock research, but you still want to invest?
Stocks Down Under Concierge gives you timely BUY and SELL alerts on ASX-listed stocks!
GET A 3-MONTH FREE TRIAL TO CONCIERGE TODAY
Akida can be used in a range of applications, like vision and audio, which in turn are used in a wide variety of industries, such as automotive, robotics, aerospace and cybersecurity to name just a few. BrainChip was incorporated in 2011 and is based in Sydney, Australia.
We have covered BrainChip and its revolutionary SNN technology extensively at Stocks Down Under and Pitt Street Research. You can use the following links for an in-depth explanation of BrainChip's technology and business model:
Additionally, we have also written about BrainChip multiple times in Stocks Down Under, accessible to Stocks Down Under subscribers.
In this article we'll look at what is driving BrainChip's share price and how you can play this high-potential stock in a volatile share market from a technical analysis point of view. Let's start by taking a look at BrainChip's share price chart to see what moved the share price after the Corona Crash.
❶ BrainChip announces an agreement with a US-based automotive manufacturer for evaluation of BRN's Akida neural network System-on-Chip (SoC) for Advanced Driver Assistance Systems (ADAS) and Autonomous Vehicle (AV) applications. (Akida Evaluation Agreement)
❷ BRN signs a joint development agreement with a tier-1 European automotive supplier of sensors and systems to utilise Akida for ADAS and AV applications. (Joint Development Agreement Executed)
❸ BRN announces completion of wafer fabrication of the Akida device to be used in the evaluation programs of those customers who signed agreements with BrainChip. (Akida Wafer Fabrication Complete)
❹ BRN announces a partnership with Magic Eye Inc., a developer of revolutionary 3D sensors, to use BRN's Akida neuromorphic processor in object detection applications. (Partnership with Magik Eye Inc)
❺ BRN signs a collaboration agreement with VORAGO Technologies, a US-based technology company, to support a Phase 1 NASA program for a neuromorphic processor that meets space flight requirements. (Vorago Technologies Collaboration)
❻ NASA places an order under the Akida Early Access Program and BRN signs its first Akida IP license agreement with Renesas Electronics America Inc., a tier 1 semiconductor manufacturer. (NASA Early Access Program Order) – (First Akida IP License Agreement)
❼ BRN addition to the ASX 300 Index. (S&P DJI Announces March 2021 Quarterly Rebalance)
❽ BRN begins taking orders for the Akida AI Processor Development Kits. (Taking Orders for Akida AI)
❾ BRN enters into a multi-year license agreement for the Akida IP with MegaChips, a pioneer in Application Specific Integrated Circuits (ASIC's), to enhance its technology positioning for next-generation AI solutions. (Megachips' License Agreement)
❿ Increased media attention to the AI industry and tier 1 companies joining BRN's Early Access Program customer list increases retail investors' attention and confidence in the stock. (Response to ASX Price Query)
ADAS and autonomous driving are major catalysts for BrainChip
The COVID-19 pandemic introduced unprecedented challenges to the semiconductor industry, which led to global chip shortages that automatically brought substantial investor and media attention to stocks in this industry. In addition, the near-zero interest rate environment encouraged investment in growth and speculative tech stocks. At the same time, there have been ongoing discussions surrounding climate change and how to reduce global carbon emissions, which has further propelled the Electric Vehicles (EV) revolution.
An important point of competition amongst EV manufacturers is their vehicles' driver assistance and autonomous driving capabilities. While Tesla, the American automotive and clean energy company, is way ahead of its competitors in terms of autonomous driving and driver assistance capabilities, traditional auto makers getting into EVs are striving for any technology that can help them in their battle with Tesla. This is why BrainChip's Akida neural network System-on-Chip (SoC) is receiving increasing attention from tier 1 auto and auto parts makers in Europe and elsewhere.
Looking for advanced technologies to fill their knowledge gaps, they have come across BrainChip that checks all their ADAS boxes when it comes to required semiconductor IP. No wonder, then, that every time the company announced new milestones and deals, the share price reacted very sharply, to the extent that it grew from 3 cents in March 2020 to $2.34 in January 2022, an astronomical growth of 7700% in less than two years.
Less and less risky, but with high potential
After BRN's exponential growth through January 2022, the share price started a correction in line with the rest of the tech sector as the enthusiasm for speculative tech stocks started to wane due to fast rising interest rates. This share price decline, however, might not be all bad news for the true believers in BrainChip's technology as it presents new opportunities to buy the stock at lower levels.
Many of the reasons that made BrainChip attractive in the tech boom are still in place. There are still chip shortages and car manufacturers still need the relevant semiconductor IP and the actual chips to give them an advantage over their competitors, or to play a role in ADAS and AV in the first place.
And BrainChip's technology has kept showing more and more promise by successfully passing product development milestones. There is now a number of tier 1 companies testing the utility of BrainChip's Akida AI processor kits for their respective applications, which increases the chances of getting some good news flow any time in the following months.
In other words, we believe BRN has largely completed its development stage and is now moving into the commercialisation stage under the leadership of new CEO Sean Hehir, who we spoke to recently. As a consequence, we believe BRN, the share, is getting less and less risky.
On top of that, BRN has just been admitted to the ASX 200, which will trigger mandatory institutional buying as BRN now falls within the investment mandate of many institutional investors that invest in the ASX 200.
Upside potential to $2.30
As the interest rate hikes by central banks and the sell-down of risk assets continue for the foreseeable future and in the potential absence of any exciting news from BRN in the near term, we expect the share price to drift lower under its own weight.
However, in a more likely scenario, at least in our view, there will be successful development news from one or more of BRN's Early Access Program customers or news around new commercial deals with tier 1 or tier 2 semiconductor companies. Given that the company is in discussions with many prospects at the same time, such news flow can be expected at any time and could have the potential to send the share price back up towards its all-time high of $2.34 in the initial market reaction to the news.
How to play BRN
So, we suggest buying BRN in stages to take advantage of dips in the share price for a more attractive average entry price to make sure you don't miss out entirely on potential good news flow.
Prices near the technical support levels shown on the chart (the green lines) can be attractive to executing this step-by-step entry strategy. These support levels in order are 75 cents, 50 cents, 40 cents and 30 cents.
Disclosure: Pitt Street Research/Stocks Down Under directors own shares in BrainChip. And the company is a research client at Pitt Street Research.
No time to do stock research, but you still want to invest?
Stocks Down Under Concierge gives you timely BUY and SELL alerts on ASX-listed stocks!
GET A 3-MONTH FREE TRIAL TO CONCIERGE TODAY
No credit card needed and the trial expires automatically.


Frequently Asked Questions about BrainChip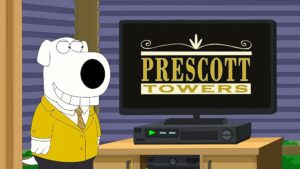 The Rule of 72: Why it might be useful to consider when investing in Stocks Investing in stocks can be…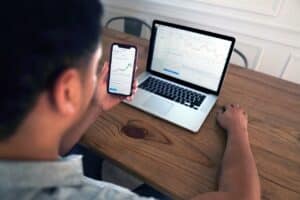 How to tell which stocks to buy? Investing in markets such as the ASX can be an exciting and profitable venture,…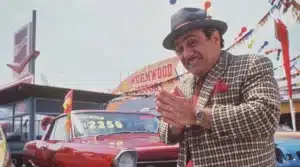 Why do ASX companies raise capital at a discount? This is a question many investors ask when they are diluted…