When might a company be a takeover target and what might cause it to reject a bid?
Could your investment become a takeover target? Whatever sector your company is in, there is the possibility that this might happen.
But what could cause a stock to be a takeover target? And what might cause a company to say no to the offer?
SIGN UP FOR THE STOCKS DOWN UNDER NEWSLETTER NOW!
Characteristics of takeover targets
A company may be considered a takeover target if it is performing well and is attractive to potential buyers. It should have a strong presence in the market, with a diversified portfolio of products and services, as well as steady growth in revenue.
Companies that have strong financials, such as cash flow or profits, are also desirable targets.
A firm should be relatively free of debt and legal issues that could impede an acquisition. They should also demonstrate sound management practices, including good corporate governance and corporate transparency.
In addition to these traits, companies that possess unique technology or intellectual property are often attractive takeover candidates.
If a company has patents, proprietary knowledge or skills that present valuable opportunities for growth or cost savings, it can make them prime targets for acquisition.
Companies with innovative products or services that can add value to another firm's existing operations are especially desirable to potential buyers.
Finally, companies located in desirable markets can also attract attention from acquirers seeking geographic expansion or entry into new industries.
But the price provides the opportunity
However, the opportunity takeover targets may be perceived to offer, is the potential to buy the company for less than what it is worth.
A suitor inevitably hopes to derive shareholder value for their own company, both immediately and into the future. They may be capitalising on a temporary dip in the share price, or long-term underperformance in spite of strong financials.
This was why there were so many takeover targets in the tech sector last year, ranging from Nearmap (ASX:NEA) to Infomedia (ASX:IFM).
The fact that tech stocks were indiscriminately sold off by retail investors (even companies which had strong, profitable businesses), gave the opportunity to make bids at discounted prices.
But not all takeover targets accept a bid.
Why a takeover target might say no
There are a variety of reasons why a company might reject a takeover offer. It could be that the board of directors believes the offer undervalues their company, or there could be strategic interests that would not be served by accepting an offer.
In some instances, the company may say something along the lines of 'the board is open to considering offers that appropriately value the company'. Essentially, this means they would be willing to accept a slightly higher price.
Other potential reasons include financial uncertainty, difficulty in integrating with another business model, potential negative impacts on personnel, or concerns about losing control over important decisions.
In the case of some takeover targets, such as Infomedia (ASX:IFM), they may walk away from the offer if it is taking too long to complete.
Infomedia's suitors spent five months doing due diligence of the company in its dealroom, but the company terminated the talks given it was costing the company a lot of money before you even consider the lack of certainty that the deal.
And most importantly, the company's management may think they can create further value themselves and do not want to give up that opportunity.
Ultimately, it is up to board first to determine if rejecting an offer is in the best interest of the company and its stakeholders. Then, it is up to shareholders to either accept or reject the deal.
It is good to be a takeover target, but it shouldn't be an end-goal for investors
If your company is a takeover target, it is a sign that you have a good company and that other investors really are underestimating it.
However, you should buy a company with the hope that it will be able to grow without receiving a takeover offer.
Stocks Down Under Concierge is here to help you pick winning stocks!
The team at Stocks Down Under have been in the markets since the mid-90s and we have gone through many ups and downs. We have written about every sector!
Our Concierge BUY and SELL service picks the best stocks on ASX. We won't just tell you what to buy – we give you a buy range, price target and stop loss level in order to maximise total returns. And we will only recommend very high conviction stocks where substantial due diligence has been conducted.
Our performance is well ahead of the ASX200 and All Ords.
You can try out Concierge for 3 months … for FREE.
GET A 3-MONTH FREE TRIAL TO CONCIERGE TODAY
There's no credit card needed – the trial expires automatically.


Stocks Down Under
Average rating:
0 reviews
Sometimes stocks with high capex are worth avoiding. Too much capex might require constant capital injections and shareholder dilution. Some industries…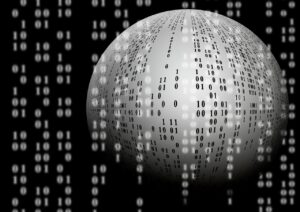 This week's domestic stock deep dive is on Pointerra (ASX:3DP), one of the ASX's few data analytics company. It has…
Darden Restaurants (NYSE:DRI) is the subject of this week's international stock deep dive. It is the largest full-service restaurant company in…