Will the reopening of China in 2023 be a further boom for ASX travel stocks?
The reopening of China has been underway for over a month now. Corporate Travel Management (ASX:CTD) CEO Jamie Pherous claimed that it would be 'the last piece of the puzzle' for his company's recovery.
It wouldn't be unreasonable to assume other travel company CEOs are thinking similarly about China's reopening. But are people getting ahead of themselves?
SIGN UP FOR THE STOCKS DOWN UNDER NEWSLETTER NOW!
The reopening of China has been eagerly anticipated
China's reopening has been a long time coming and not just because China is the last major market to reopen. It is also because it has been the most important market for many ASX travel stocks.
In 2019, over 1.4m Chinese tourists visited Australia and they spent over $12bn between them. For comparison's sake, American tourists (the next biggest spenders) only spent about a third of that.
Even though China is Australia's largest tourism market, Australia only has a small share of China's tourist market. In 2019 155m international trips were made by Chinese tourists who spent US$254.6bn – close to the GDP of Vietnam.
Whenever markets have reopened post-COVID, there has been booming demand for several months. It has been presumed that as soon as the reopening of China was announced, tourists would rush back with a vengeance, making up for lost time.
We hate to be party poopers, but we think investors believing that the reopening of China will trigger a further sector-wide rally shouldn't get ahead of themselves.
Chinese tourists may not necessarily come to Australia
Above all else, investors need to remember that Australia is competing with several other countries for Chinese tourist dollars. And Australia has several disadvantages compared to competing countries. No, we're not talking about the diplomatic spats between Australia and China during the pandemic. Australia and other Western countries require a negative COVID-19 test from inbound Chinese visitors.
A number of South-East Asian countries, including Cambodia, Thailand, Malaysia Indonesia and Singapore on the other hand, don't have such requirements.
We have seen from other countries, as they have reopened, that a COVID test has been a major disincentive to travel given the risk of being 'trapped' in that country and not being able to fly home. Additionally, being further away from China, Australia costs far more to travel to than South-East Asian countries.
Indeed, the re-opening of China occurred back in early January and CTrip data has shown that South East Asian destinations (particularly Thailand and Bali) have been far more popular.
The reopening of China won't make the same difference for all stocks
Investors should also bear in mind that not all companies will see a substantial incremental benefit from the reopening of China. It will depend on how exposed the company was to China pre-pandemic and how quickly it can ramp up exposure.
For instance, we think Qantas (ASX:QAN) would theoretically be a better way to play the reopening of China than Air New Zealand (ASX:AIZ) given that Qantas stopped flying to China whilst Air New Zealand didn't (albeit freight flights for the most part).
So which stocks will benefit from China's reopening?
We think the most likely stocks to see a substantial benefit are AuMake (ASX:AUK) and Innlanz (ASX:INL), which engage in commerce with Chinese consumers, including through retail stores that cater to Chinese tourists. These stores have been operating throughout the pandemic, but the business has always been waiting for Chinese tourists to return.
AuMake CEO Joshua Zhou does not expect large numbers of tourists to return until the northern hemisphere summer.
A company that may see a benefit from the reopening of China sooner than that is Donaco (ASX:DNA), given it runs casinos in Vietnam and Cambodia.
Do other stocks have a chance?
Turning back to Corporate Travel Management and its CEO may well have a point in saying the reopening of China was the final piece of the puzzle. In 1HY23, CTD recorded $513.3m in TTV in Asia and $19.9m in revenue.
Although these figures were 477% and 232% ahead of 1HY22, they were well behind the $1.3bn in TTV and $43m in revenue it made in 1HY20 (the last 6 month period unaffected by COVID-19. A return to pre-COVID conditions wouldn't make a substantial impact to revenues, but would increase TTV by over 20%.
Webjet (ASX:WEB) and Flight Centre (ASX:FLT) will be reporting next week and will likely discuss what the reopening of China will mean to them.
Some stocks will benefit from the reopening of China…
…but some will benefit more than others.
The stocks that will benefit the most will be companies that were heavily exposed to the China market prior to the pandemic and can easily ramp up operations as they return.
Even so, investors may need to wait until later this year to see tourists and these companies' bottom lines return anywhere remotely near 2019 levels.
Stocks Down Under Concierge is here to help you pick winning stocks!
The team at Stocks Down Under have been in the markets since the mid-90s and we have gone through many ups and downs. We have written about every sector!
Our Concierge BUY and SELL service picks the best stocks on ASX. We won't just tell you what to buy – we give you a buy range, price target and stop loss level in order to maximise total returns. And we will only recommend very high conviction stocks where substantial due diligence has been conducted.
Our performance is well ahead of the ASX200 and All Ords.
You can try out Concierge for 3 months … for FREE.
GET A 3-MONTH FREE TRIAL TO CONCIERGE TODAY
There's no credit card needed – the trial expires automatically.


Stocks Down Under
Average rating:
0 reviews
If investing in resources stocks (particularly junior explorers) is too risky, another option is investing in metal exchanges. But is…
Investors have been excited about Leo Lithium (ASX:LLL) over the past year and so have we! We thought this was…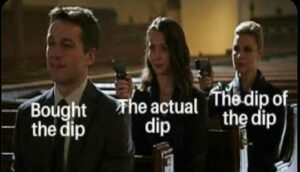 We recap the 5 top investing mistakes that investors make. These mistakes are not the only ones investors make, but…