Friday Beers with Marc & Stuart – The good, the better and the best from 2020
Thursday 24 December 2020
Probably the highlight of the great work we do here at Stocks Down Under is the afternoon every second Friday when our founders, Marc Kennis and Stuart Roberts, get together over a beer to discuss life, the markets and the research we've done over the previous fortnight. We call our 10-minute show Friday Beers with Marc and Stuart, and we recorded our first episode in January 2019. You can check out our show at www.stocksdownunder.com/insights/videos.
"Make 'em laugh, make 'em think and make 'em money"
Our aim for Friday Beers is to do, in video form, what the legendary former broker Charlie Aitken used to do in print with his daily publication, which he called 'Under the Southern Cross'. Charlie's motto was 'Make 'em laugh, make 'em think and make 'em money'. Stuart had the privilege of working with Charlie for many years at a Sydney-based broking firm called Southern Cross Equities, where he came to have a higher regard for Charlie as a master communicator and a well-informed market animal.
In 2020 we recorded 19 sessions of Friday Beers, representing episodes 29 to 47 of the show. During the course of the year we think we did a great job of fulfilling all three of Charlie's requirements in good investor communication with recurring items, such as Conan the Contrarian, The Love Doctors, Good Cop, Bad Cop and Whatever happened to…?
The Riggs and Murtaugh of investing
It's always fun to watch the dynamic duo behind Stocks Down Under at work – Kennis the tech guru and Roberts, aka Mr. Biotech, the Life Sciences specialist. In other words, the classic European liberal from Amsterdam next to the arch-conservative from Newcastle, NSW. Between the two they've come up with some investment themes very much worth paying attention to during the year. In this article we want to focus on a few of the Friday Beers ideas discussed between January and May, where enough time has passed to show the wisdom of the calls.
The good, the better and the best from 2020
So, how'd they do during that interesting time in the market? Well, some ideas haven't worked out so well. Stuart remarried back in March. That decision worked out well for him and his new wife. What hasn't worked out so well is Stuart's call on Michael Hill International (ASX: MHJ) in Episode 29 of Friday Beers on 24 January. The happy couple bought their rings at Michael Hill just after getting engaged on Christmas Eve 2019. On 24 January Stuart argued the stock was good buying, but the stock on 22 December was only about even with where it was 11 months previous.
By contrast Marc's call on the Buy Now Pay Later pioneer AfterPay (ASX: APT) in Episode 30 on 14 February has worked like a dream. AfterPay was a mere $38 or so on 14 February. By 22 December it was more like $115 a share. Marc reasoned that AfterPay's prospective EBITDA growth more than paid for the high EV/EBITDA multiple of the stock at the time. He's been proved very right.
One call we're particularly pleased about is that of 13 March, in Episode 32 during the month-long Corona Crash. We told views that we the market panic would come to an end and would provide great buying. Well, the market bottomed about 23 March, ten days after that episode, and the recovery began quickly. 13 March was a great time to be buying a lot of stocks. Altium (ASX: ALU), for example, was $27 at the time, it's now closer to $35.
When we got together next for Episode 33 on 1 April 2020, we were working from home and Friday Beers was recorded via Zoom. One of the best calls of the year was made in that episode, when we told people Seven West Media (ASX: SWM) was looking good at under 8 cents a share. It's now above 30 cents.
On 17 April in Episode 34 we picked up on Vection Technologies (ASX: VR1). With people all round the world confined to their homes in April 2020 the time was ripe for this developer of virtual reality collaboration tools. Vection shares traded below 2 cents back then. It's now about 12 cents after having peaked at 24 cents in October.
Mind you, not every technology idea worked out as well as Vection. We talked about Pushpay (ASX: PPH) in Episode 35 on 15 May. This Kiwi company had figured out how to make it easy for churchgoers to contribute virtually to the collection plate, and in the worldwide lockdown where churches were closed in a physical sense, that was a great place to be. As a churchgoer himself, Stuart appreciated the potential and called Pushpay a $10 stock. The stock was $6.58 at the time. It's since split four-for-one so make that $1.65. Which is about what the stock is now although it's been higher. We will think $2.50 (i.e. the old $10 target) is still a reasonable target in the medium term.
Then there was our Episode 36 call on oil on 29 May 2020. That wasn't long after West Texas Intermediate crude went negative as a result of temporary oversupply. On 29 May we suggested oil was headed up, which may have sounded crazy to some given the economic crisis the whole world was in as a result of COVID. WTI was about US$36 a barrel at the time. It's now over US$46 so we think we got it right. We believe oil will ultimately make it back to the pre-crisis level of US$60 a barrel level.
Our favourite episode? The one with The Love Doctors
It's been great fun developing investment ideas for the benefit of our subscribers at Stocks Down Under during 2020. We hope all subscribers, and all the people who watch Friday Beers, have a great Christmas and a fabulous 2021. Stay tuned for more Friday Beers in 2021.
Want to give your portfolio a boost? Let us help you!
Get our 4 publications per week on ASX-listed
large, mid and small cap companies across all sectors
Model portfolios
Investor Webinars
Get access to all editions through a 30-day FREE TRIAL.
No credit card required!
If investing in resources stocks (particularly junior explorers) is too risky, another option is investing in metal exchanges. But is…
Investors have been excited about Leo Lithium (ASX:LLL) over the past year and so have we! We thought this was…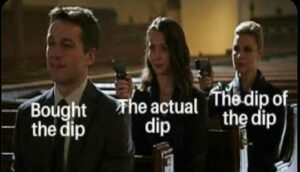 We recap the 5 top investing mistakes that investors make. These mistakes are not the only ones investors make, but…