Is it time to get back into regional bank stocks again after the 2023 crisis?
Is it worth taking a look at regional bank stocks now that the US regional banking crisis is over?
We think it isn't. Even though that crisis is over, we don't think regional bank stocks were that compelling to begin with. They are bearing a worse brunt from the mortgage wars than their large-cap peers and are not the best stocks to buy right now.
What are the Best bank stocks to invest in right now?
Check our buy/sell stock tips

The regional banking crisis has come and gone
That is certainly true. But it was certainly a scary few days when three failed in less than a week – Silicon Valley Bank, Silvergate Bank and Signature Bank.
The crisis only claimed these three, but you'd be forgiven for fearing more was to come given how many failed in such a short space of time.
But regional bank stocks were never good to begin with
Low interest rates have lowered their profits, while the rise of digital banking has forced them to compete with better-capitalized online banks. In addition, regional banks must compete for customers with large national and multinational banks that often offer more attractive services and products. Many investors who piled into them had hoped they could carve out a significant market share at their expense – something that has not happened.
Regional banks must also cope with the same set of regulations big banks have to. Not that we're critiquing these laws – they are designed to protect consumers and investors. But these new rules add extra costs for regional banks, making it even harder for them to remain profitable.
The mortgage wars have hit many small bank stocks harder than large caps. They are already low-margin with lower interest rates and higher cashback offers than their larger peers, even without legacy overheads. And of course, their marketing campaigns doesn't pay for themselves.
The majors currently have home loan arrears of 1-2% while some regional banks have arrears of >5%.
It is tough to be a bank anyway
The global financial crisis in 2008 highlighted the risks associated with bank stocks (big or small) and how quickly those risks can lead to losses. Banks were heavily invested in derivatives and other high-risk investments, which led to huge losses when the value of those investments plummeted.
Another risk associated with banking is that a bank may be hit with a liquidity crisis. This occurs when a bank has more money going out than coming in, leading it to struggle to make its payments. A liquidity crisis can easily spiral out of control, leading to a bank's downfall.
Insufficient capital can also be a major problem for banks. Banks must have enough capital to cover their operating expenses and loan losses. If they don't have sufficient capital, then they may not be able to meet their financial obligations.
Big banks are less risky to invest in with a larger loan book, in many instances a higher-quality customer base and the capital to reinvigorate themselves to see off competitive threats.
So, bank stocks are risky but regional bank stocks are even more so. And therefore, just because the US banking crisis is over, it doesn't mean it is time to get back into them.
Stocks Down Under Concierge is here to help you pick winning stocks!
The team at Stocks Down Under have been in the markets since the mid-90s and we have gone through many ups and downs. We have written about every sector!
Our Concierge BUY and SELL service picks the best stocks on ASX. We won't just tell you what to buy – we give you a buy range, price target and stop loss level in order to maximise total returns. And we will only recommend very high conviction stocks where substantial due diligence has been conducted.
Our performance is well ahead of the ASX200 and All Ords.
You can try out Concierge … for FREE.
GET A FREE TRIAL TO CONCIERGE TODAY
There's no credit card needed – the trial expires automatically.


Stocks Down Under
Average rating:
0 reviews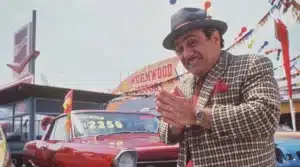 Why do ASX companies raise capital at a discount? This is a question many investors ask when they are diluted…
The relationship between the performance of Airline stocks and fuel prices has seemingly been forgotten in the past couple of…
African mining countries offer a lot of potential for ASX resources companies and their investors, but also a lot of…