Here are 3 companies that we think are the top ASX resources stocks for September!
What are the Best bank stocks to invest in right now?
Check our buy/sell stock tips

The 3 top ASX resources stocks for September!
1. Liontown Resources (ASX:LTR)
Forget about the lithium price just for a moment. This company is our top resources stock because it looks like a long anticipated takeover just might be happening.
Liontown owns the Kathleen Valley Lithium Project in Western Australia. It has a current Mineral Resource Estimate of 156Mt at 1.4% lithium. Over 80% of this is Measured or Indicated. The project, which Liontown made the Final Investment Decision on last year, is one of the most significant new, long-life lithium projects being constructed anywhere in the world.
It received a $3 per share takeover bid from Albemarle (worth over $6bn) that Albemarle indicated is its best and final offer. The board of Liontown has granted Albemarle a period to conduct exclusive due diligence to enable it to put forward a binding proposal.
There is the risk that the bid might not go ahead – something that has happened with stocks such as ReadyTech (ASX:RDY) and Infomedia (ASX:IFM) in the last year. However, we are confident that the time for a deal has well and truly come.
2. Sandfire Resources (ASX:SFR)
After a decade or so of being a one trick pony with the DeGrussa deposit in WA, Sandfire is reinventing itself. Its flagship asset is the Marsa project in southwestern Spain. But it just opened a second mine, the Motheo Copper Mine in Botswana back in August. The company anticipates ramping up production fast to a 3.2Mtpa copper processing rate.
If you have any doubts about whether or not mining is welcome in Botswana, consider the fact that the country's president came out to Australia to speak at the recent Africa Down Under conference earlier this month. Investors have been cool on this company given fluctuating copper prices and high capex (paid for by debt) as it purchased these two projects and bought them 'up to scratch'. After reporting a US$109m profit in FY22, it made a US$53.6m loss in FY23. It is also adjusting to life after long-term boss Karl Simich departed.
However, consensus estimates expect earnings to bounce back into the back and then some in the year ahead. And in the longer-term, copper should benefit from the world's push to decarbonise.
3. Galan Lithium (ASX:GLN)
Galan Lithium has two projects in Argentina, one of which is the Hombre Muerto West (HMW) project – the highest grade, lowest impurity lithium brine project in Argentina.
We accept that this company hasn't had the hottest run of late. However, it is due to release the second phase of its DFS by the end of this month. Why will this one be better than the first phase, which was released in July?
Because the first phase just focused on small scale production of a lithium chloride concentrate. The second phase will focus on a full 20ktpa production rate.
Stocks Down Under Concierge is here to help you pick winning stocks!
The team at Stocks Down Under have been in the markets since the mid-90s and we have gone through many ups and downs. We have written about every sector!
Our Concierge BUY and SELL service picks the best stocks on ASX. We won't just tell you what to buy – we give you a buy range, price target and stop loss level in order to maximise total returns. And we will only recommend very high conviction stocks where substantial due diligence has been conducted.
Our performance is well ahead of the ASX200 and All Ords.
You can try out Concierge … for FREE.
GET A FREE TRIAL TO CONCIERGE TODAY
There's no credit card needed – the trial expires automatically.


Stocks Down Under
Average rating:
0 reviews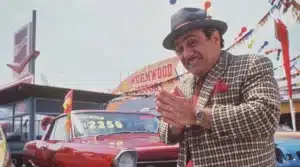 Why do ASX companies raise capital at a discount? This is a question many investors ask when they are diluted…
The relationship between the performance of Airline stocks and fuel prices has seemingly been forgotten in the past couple of…
African mining countries offer a lot of potential for ASX resources companies and their investors, but also a lot of…