1HY23 reporting season is over: Here are 5 of the worst results from ASX companies
With 1HY23 reporting season completed, Stocks Down Under recaps five of the worst results from ASX companies.
Today, we look at 5 of the worst results.
Investors always hate bad results, but particularly if the company had indicated things would be better or if they would.
It is the latter that particularly makes a bad result, one of the worst results on the ASX.
SIGN UP FOR THE STOCKS DOWN UNDER NEWSLETTER NOW!
1. Baby Bunting (ASX:BBN)
We think Baby Bunting delivered one of the worst results not just because of the preceding 6 months, but because its profit slide continued.
Its net profit was barely two thirds of 1HY22, at just $2.7m.
New parents are opting to buy staple items like nappies and baby wears at general retailers like Kmart, Target and Big W that sell similar items for lower prices.
High labour costs, supply chain disruptions and IT system upgrades also played their part too.
The company announced that long-term CEO Matt Spencer would be leaving the business later in the year. His replacement will have a difficult job on his or her hands to deliver the company from the 'worst results' club.
2. Ansell (ASX:ANN)
Ansell doesn't make our list of worst results just because of its decline, but because you would think it would be immune to deteriorating economic conditions.
Throughout the pandemic, Ansell's sales surged from $1.5bn in FY19 to over $2bn in FY21 as demand for its PPE equipment skyrocketed.
As the pandemic subsided, sales retreated to pre-pandemic levels. The company recorded $835.3m in sales for the first half, down 17.2% from $1bn 12 months ago.
Also impacting the bottom line were negative forex conditions and the company's exit from Russia.
Ansell's EBIT amounted to $91.5m, down 17.6%, although the company's EBIT margin remained at 11%. The company's EPS fell 16.5% to US$0.606 and its dividend was reduced by 17.1% to US$0.243.
Ansell cut its FY23 EPS guidance from US$1.15-US$1.35 to US$1.10-US$1.20.
For comparison's sake, the company achieved earnings per share of US$1.386 on an adjusted basis and US$1.252 on a statutory basis (after accounting for the impact of the Russian exit).
The mid-point of the old guidance would represent near parity with FY22, but the new guidance implies a 5-12% reduction.
3. AMP (ASX:AMP)
We didn't want to put AMP on this list of worst results because it's touch to kick a company that's been down for so long.
But it has been a long-term case study of wealth destruction and it continued in 1HY23. We think it delivered one of the worst results.
Its NPAT was down 34% to $184m and its AUM fell by 13% to $124.2bn.
Despite some progress being made to cut costs, financial market volatility hurt AUM, and its Net Interest Margin (NIM) declined.
If there was any silver lining in the result, the company paid its first dividend in over five years. However, it was a modest yield of just 2.4%, well behind current inflation levels.
4. BlueScope (ASX:BSL)
1HY23 was a difficult market for steel with weather related disruptions in building and construction activity.
Although BluesSope's revenue was only down 1.2% from 12 months ago (at $9.3bn), the company's EBIT and net profit came in at 60% lower than 12 months ago – at $834.4m and $598.8m respectively. The company's ROIC also fell from 43.7% to 23.4%.
On a more positive note, the company's net cash grew $367m to $606m and its free cash flow (operating cash flow less capex) was up $63m to $751m. Its interim dividend was unchanged at 25cps, representing a 2.7% yield on an annualised basis.
Despite the negative results, BlueScope told shareholders it was well positioned for the long-term.
The company said the global green revolution was driving demand for steel as a critical input towards particular types of infrastructure, particularly renewable energy and e-commerce infrastructure.
It also noted consolidation and rationalisation in the US steel industry and a focus on emissions reduction by China's steel industry supported supply-side discipline.
But few other companies reported a profit decline of over 60% and this is why it belongs in the 'worst results' club.
5. Dominos Pizza Enterprises (ASX:DMP)
Theoretically, in tough economic times, fast food retailers shouldn't be among the worst results come reporting season.
They perform well as people look for value and they should be inflation-proof stocks, as evidenced by McDonalds during the GFC.
But this has not been the case with Dominos, at least if its 1HY23 result is anything to go by. The company's EBIT and NPAT both fell by over 21%, coming in at $113.9m and $71.7m respectively.
Although global sales grew by 1.2% excluding the impact of forex, the statutory result was a 4% decline. Online sales fell by 4.5% as consumers returned to their carry-out habits from before the pandemic.
Shares in Dominos fell by over 20% at market open, as investors realised that its position as an 'inflation-proof stock' was under threat – to say the least.
Dominos admitted that its response to combating inflation had not been optimal. The company had thought it could just pass on costs to consumers while retaining the same customer numbers.
It promised shareholders it would provide menu items 'for more price conscious customers'. This may help with sales, but will do little to help with margins.
So not only did Dominos deliver one of the worst results of any ASX company, but it did a U-Turn in its future outlook, going from optimism to pessimism.
Stocks Down Under Concierge is here to help you pick winning stocks!
The team at Stocks Down Under have been in the markets since the mid-90s and we have gone through many ups and downs. We have written about every sector!
Our Concierge BUY and SELL service picks the best stocks on ASX. We won't just tell you what to buy – we give you a buy range, price target and stop loss level in order to maximise total returns. And we will only recommend very high conviction stocks where substantial due diligence has been conducted.
Our performance is well ahead of the ASX200 and All Ords.
You can try out Concierge for 3 months … for FREE.
GET A 3-MONTH FREE TRIAL TO CONCIERGE TODAY
There's no credit card needed – the trial expires automatically.


Stocks Down Under
Average rating:
0 reviews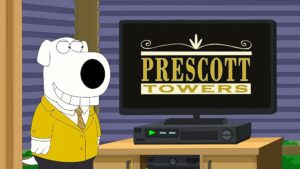 The Rule of 72: Why it might be useful to consider when investing in Stocks Investing in stocks can be…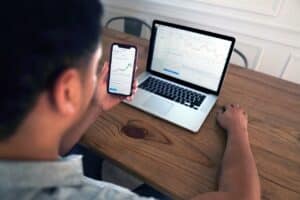 How to tell which stocks to buy? Investing in markets such as the ASX can be an exciting and profitable venture,…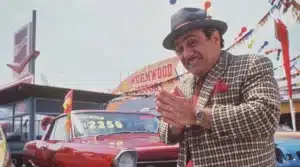 Why do ASX companies raise capital at a discount? This is a question many investors ask when they are diluted…