This 2023 reporting season the outlook is just as important as the results – just ask Myer (ASX:MYR)
It is still early this 2023 reporting season on the ASX but there was an important lesson from Myer's (ASX:MYR) update this morning. That the outlook is just as important as the result.
SIGN UP FOR THE STOCKS DOWN UNDER NEWSLETTER NOW!
Myer expecting profit growth this 2023 reporting season
Myer didn't release its statutory results this morning, just guidance on the expected results given it uses an August-July financial year for some reason. But investor reaction was just as strong as if it was the company's actual results.
The company is expecting to report $3.4bn in total sales, up 12.5% and an NPAT of $69-$73m (up 15-21%) in FY22. Specifically during the second half, total sales were up 0.4% compared to 12 months ago. Nonetheless, shares in Myer fell over 10% this morning.
The devil lay in some of the details that hinted things got worse in the last few months of the financial year. And as we've seen with other retail stocks in recent months, the sight that things are getting glum leads shareholders to fear worse is to come.
For the second half, Myer's NPAT was just $4-8m. The company's net cash position fell from $186m to $120m. Clearance inventory was 8% of current department store stock on hand, up from 5.8% 12 months ago.
CEO John King declared,' Myer's Customer First Plan has continued to deliver both positive sales growth and positive profit growth in FY23, despite the prevailing macroeconomic headwinds that have buffeted the retail sector throughout the second half'.
The outlook is as important as the result
Myer's boss isn't wrong there, but will he be crowing the same in 12 months' time when the company next reports full year results? If investor reaction is any guide, investors think there's not much of a chance.
Even if the situation has improved, bad retail sentiment for the next few months may well be enough to make next reporting season a more difficult one for Myer – and perhaps for its retail peers as well.
So if you're wondering why your company has declined despite recording sales and/or profit growth this reporting season…perhaps it is because the outlook indicates that FY24 won't be so good.
Stocks Down Under Concierge is here to help you pick winning stocks!
The team at Stocks Down Under have been in the markets since the mid-90s and we have gone through many ups and downs. We have written about every sector!
Our Concierge BUY and SELL service picks the best stocks on ASX. We won't just tell you what to buy – we give you a buy range, price target and stop loss level in order to maximise total returns. And we will only recommend very high conviction stocks where substantial due diligence has been conducted.
Our performance is well ahead of the ASX200 and All Ords.
You can try out Concierge … for FREE.
GET A FREE TRIAL TO CONCIERGE TODAY
There's no credit card needed – the trial expires automatically.


Stocks Down Under
Average rating:
0 reviews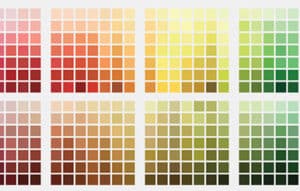 Sherwin Williams (NYSE:SHW) is a 157-year-old paint company from Cleveland, Ohio. This week's international stock of the week is one…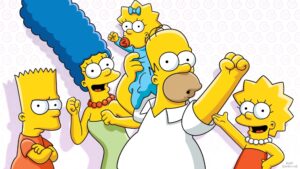 We thought we'd have a bit of fun with our ASX stocks focus for a change. We've watched some companies closer…
If investing in resources stocks (particularly junior explorers) is too risky, another option is investing in metal exchanges. But is…