CBA FY23 results: As good as it'll get for any of the banks this reporting season
Investors are spending this morning glossing over the eagerly anticipated CBA FY23 results. Overall, it appears there's more good than bad and investors seemingly agree. But the outlook is far from certain.
SIGN UP FOR THE STOCKS DOWN UNDER NEWSLETTER NOW!
The headline CBA FY23 results look good
CBA recorded a $10.2bn NPAT, a figure up 5% from FY22. The company said this was 'supported by growth in net interest income, partly offset by higher loan impairment expenses and operating costs'. In other words, it is making more money from home loan interest, but not as much as it would if it weren't for higher operating costs and bad debts.
The company's NIM was 2.07%, up 17 basis points from FY22. Shareholders may have expected further growth, but the mortgage wars are taking their toll on all the banks' margins and CBA reiterated that margins peaked in late CY22.
Home lending grew at the rate of the system, growing by 5% to $26.2bn. Household deposits only grew by 0.7x the system, by 5.2% to $18.3bn. But Business lending rose by 1.4x the system, by 11.4% to $14.5bn.
CBA's CET1 ratio was 12.2%, up 10 basis points in 6 months. It recorded a 14% Return on Equity (RoE) and it will be paying a $4.50 per share dividend – a yield of just over 4%.
It boasted that its returns to investors (through dividends and share buybacks) would benefit over 12m Australians, both direct shareholders and indirect holders through superannuation funds that hold the bank's shares. Does it make up for only gaining 3% in the last year and only 2% today? Well, it depends on whether or not investors wanted dividends, what portion of their investment portfolio was made up of CBA shares and what other investments were held.
The outlook is uncertain, but CBA is better placed
The mortgage wars are far from over. But, as we noted before, we think CBA is better equipped than its peers for several reasons including its market position, early ditching of its cashback offer and lower deposit interest rates than its peers.
CEO Matt Comyn told shareholders the company was well provisioned for the changing financial conditions, with a strong balance sheet.
Stocks Down Under Concierge is here to help you pick winning stocks!
The team at Stocks Down Under have been in the markets since the mid-90s and we have gone through many ups and downs. We have written about every sector!
Our Concierge BUY and SELL service picks the best stocks on ASX. We won't just tell you what to buy – we give you a buy range, price target and stop loss level in order to maximise total returns. And we will only recommend very high conviction stocks where substantial due diligence has been conducted.
Our performance is well ahead of the ASX200 and All Ords.
You can try out Concierge … for FREE.
GET A FREE TRIAL TO CONCIERGE TODAY
There's no credit card needed – the trial expires automatically.


Stocks Down Under
Average rating:
0 reviews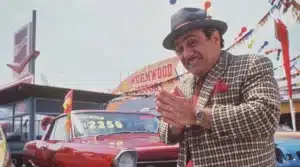 Why do ASX companies raise capital at a discount? This is a question many investors ask when they are diluted…
The relationship between the performance of Airline stocks and fuel prices has seemingly been forgotten in the past couple of…
African mining countries offer a lot of potential for ASX resources companies and their investors, but also a lot of…